What's Really Happening With The New York City St. Patrick's Day Parade? Organizers Cancel Over Coronavirus
New York has announced the cancellation of St. Patrick's Day parade, ahead of its planed route in Manhattan for March 17. Although the celebratory feast has been cancelled, parade organizers are attempting to reschedule the annual event for a later date.
Originally scheduled for next Tuesday, the St. Patrick's Day parade was expected to bring out thousands of New Yorkers. However, due to concerns over the outbreak, many areas have banned large gatherings which would make residents and tourists more susceptible. A total of 2 million people were expected to travel to Manhattan for the event.
On March 11, City Councilwoman Carlina Rivera told The New York Post the parade had been cancelled. However, that afternoon, the official Twitter account of St Patrick's Day Parade tweeted, "At this point in time contrary to the media outlets and social media no decision has been made to cancel the NYC St Patrick's Day Parade. Please continue to check this page for updates."
But by 10:30 p.m., it was announced that the parade was cancelled.
Earlier, Governor Andrew Cuomo said he would make an informed decision based on the recommendations from health experts; according to The Associated Press.
At the press conference, held at the State Capitol, Cuomo shared his thoughts on cancelling the parade, "Why would you risk bringing thousands of people together knowing that this is virus that easily communicates?"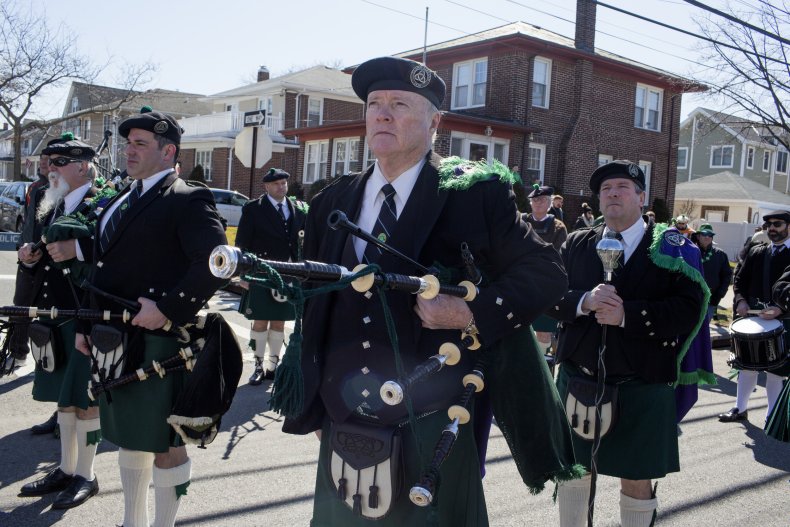 Told exclusively to the Irish Voice newspaper, the sister publication to IrishCentral, an anonymous source from the NYC parade mentioned plans to reschedule for sometime later in 2020.
The New York Parade source said, "Postponing instead of canceling is what's being talked about."
The source continued, "The parade is such an institution and has such a great history and everyone involved knows that."
On the parade's official site, Parade Chairman Sean Lane stated, "The NYC St. Patrick's Day parade has been held every year since 1762."
Lane added, "We recommend checking with your local health officials, government, and where appropriate, your personal physician for guidance."
On March 9, Mayor Bill de Blasio released a video online of his recently held press conference. The new York City mayor explained what would cause the cancellation of the parade, "It comes back to transmissibility."
"We see transmission in the home as the leading element, and transmission from people who had close physical proximity. It needs that direct connection," mentioned Mayor de Blasio. "It doesn't entirely fit to cancel big events. Now, we're going to watch that day to day, hour to hour. At a certain point, we might say, 'The numbers are telling us something different.'"
Organizers behind the NYC St. Patrick's Day parade have not immediately responded to Newsweek for comment.