What's on TV Tonight? 'Legends of Tomorrow' Returns, Ava DuVernay in 'Half the Picture'
What's on TV tonight? [All times Eastern] The Legends of Tomorrow cast heads to Woodstock and Ava Duvernay discusses gender inequality in Hollywood on Half the Picture.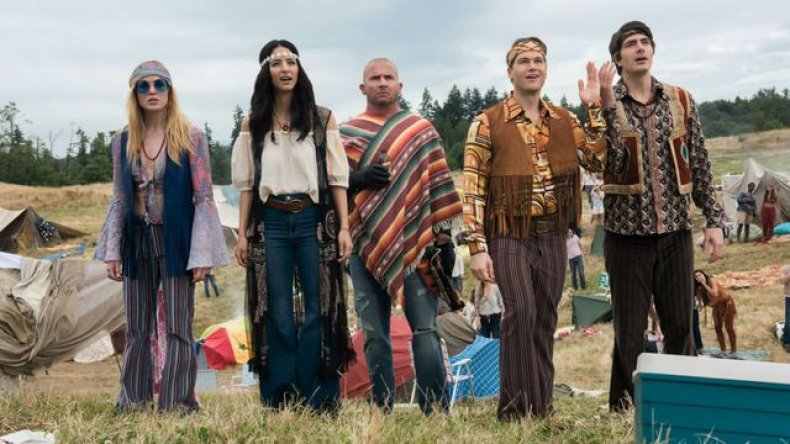 Premieres
The CW at 9 p.m.: Legends of Tomorrow returns, and Season 4 looks as absurd as ever. The time-traveling team is heading to Woodstock to meet up with John Constantine, encountering unicorns and fairy godmothers along the way.
HBO at 8 p.m.: Stolen Daughters: Kidnapped by Boko Haram follows the story of 82 Nigerian schoolgirls who were kidnapped in 2014. The special explores how captivity in the Sambisa Forest changed their lives forever.
Comedy Central at 11 p.m.: The President Show: The Fall of Donald Trump is a "mockumentary" set in 2030 that looks back at the Trump presidency. Anthony Atamanuik is one of best Trump impersonators around.
Starz at 9 p.m.: Half the Picture is a documentary about gender inequality in Hollywood featuring Ava DuVernay, Jill Soloway and more. Director Amy Adrion interview extend to experts, government officials to prove systemic gender discrimination is real and how to fix it.
Ongoing
NBC at 8 p.m.: The Voice returns for part 3 of The Battle rounds.
The CW at 8 p.m.: Arrow's second episode of the season is bound to address that jaw-dropping premiere.
Fox at 8 p.m.: In The Resident, Bell wants to switch medical device companies, and Kit and AJ aren't having it. Conrad and Nic comfort a child whose cancer is back.
USA at 8 p.m.: WWE Monday Night Raw features Ronda Rousey and Nikki Bella.
Streaming Picks
Acorn TV: Rake, the Australian legal drama, starts its fifth and final season following Cleaver as he navigates his new career as a senator in the wake of a terrorist attack.
Netflix: Daredevil returns to Netflix for Season 3, which marks the return of Wilson Fisk and the debut of an iconic comic book villain.