What's Wrong with 'Rick and Morty' Fans? How Adult Swim Nerds Became a Meme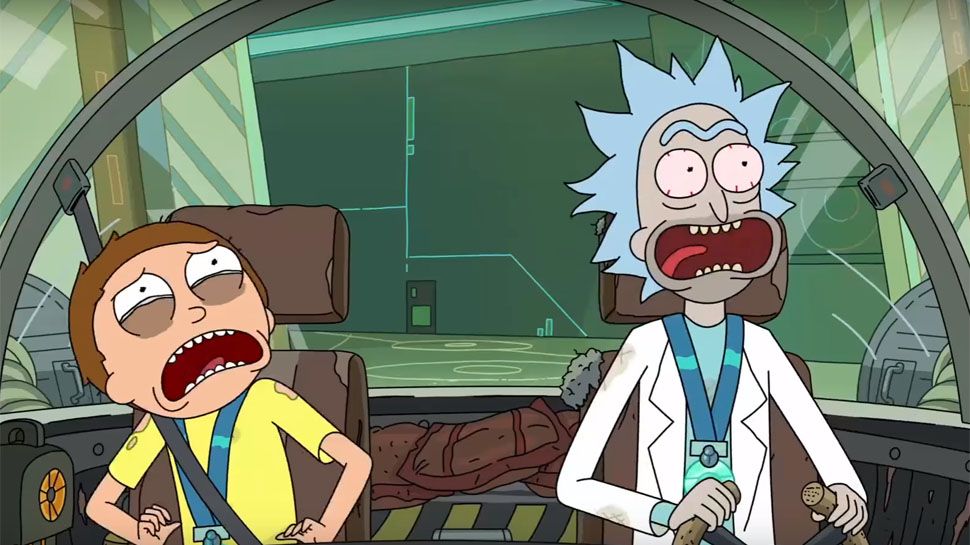 It's become a ubiquitous online joke that fans of Adult Swim's massively popular cartoon Rick and Morty tend to be self-obsessed pseudo-intellectuals. How did that happen? A brief history.
When Rick and Morty premiered on Adult Swim in 2013, identifying as a fan of the show was as innocuous as saying you like peanut butter. The half-hour animated sitcom from Community's Dan Harmon and Justin Roiland is part of the Cartoon Network's nighttime programming block, Adult Swim, which features shows with a subversive spin. Swim regulars crave strange, in other words, but Rick and Morty even got some love from critics at The New York Times.
The show follows mad scientist Rick Sanchez (voiced by Roiland), who is loosely based on Christopher Lloyd's Back to the Future character. In the first season, Rick split his time between domestic family life and inter-dimensional adventures, dragging along his sidekick, grandson Morty (also Roiland).
Most of the first season's episodes either satirized a popular science-fiction franchise ("Anatomy Park," for example, combines Jurassic Park with The Magic Schoolbus), or took one of Rick's inventions to its darkest extreme: In "Rock Potion #9," his chemical "love potion" combines with the common cold and turns every human on earth into a monster. (Rick says victims been "Cronenberged," referencing David Cronenberg's body-horror films, including The Fly.) When the first season concluded, it was clear that Harmon and Roiland were speaking to kindred spirits: pop culture geeks who treasured genre fiction and appreciated irreverent references packed into a gonzo plot. To love Rick and Morty was to feel like you were part of a weird club.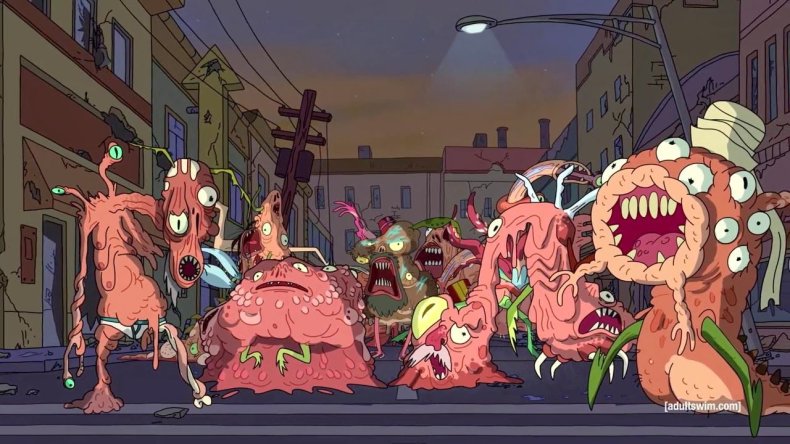 Once Season 1 began streaming, viewership grew exponentially; Seasons 2 and 3 were even more popular. In addition to being the most-watched Adult Swim program ever, Season 3 was one of the most-watched series on all TV platforms.
And with the spike in popularity has come an army of devotees, as well as a remarkably organized and outspoken online fanbase. Two groups, in particular, have emerged, with occasional overlap: The self-congratulating and antagonistic venerators of the deeply flawed Rick—the "Real Ricks"—and outright misogynists. These groups do not, by any means, represent all of Rick and Morty millions of fans. They definitely do not represent the intentions of the show's creators. But they do tend to suck all the oxygen out of the virtual room.
The "Real Ricks"
In July 2017, a Redditor posted a paragraph, supposedly written by a Rick and Morty fan, to r/CringeAnarchy, a discussion board dedicated to mocking online posts. "To be fair, you have to have a very high IQ to understand Rick and Morty," the fan post read. "The humour is extremely subtle, and without a solid grasp of theoretical physics most of the jokes will go over a typical viewer's head."
From there, the text became a "copypasta," or a selection of text edited and repurposed in memes or other discussions, and it birthed meme after meme about divisive and self-absorbed Rick and Morty fans.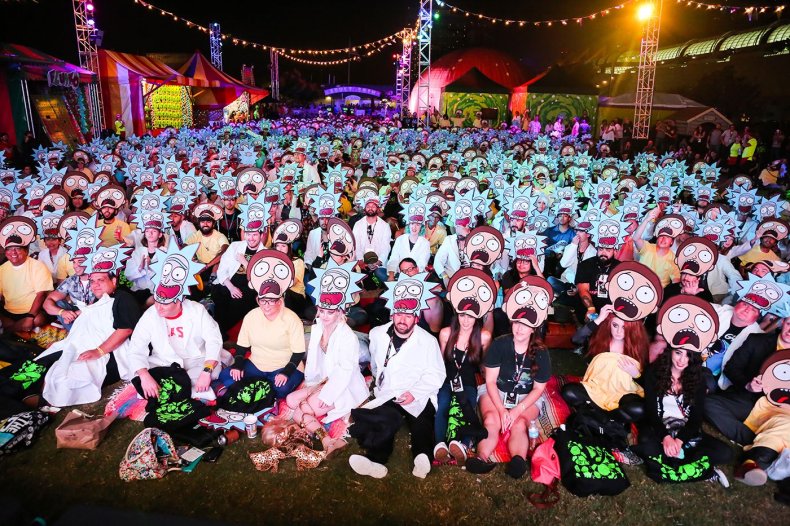 Out of that often-mocked culture grew fan groups like "The Real Ricks," a collective on Facebook for fans who feel socially isolated and painfully intelligent. These devotees believe that they understand Rick and Morty on the deepest level—more than any of the show's other fans. To them, Rick is an avatar, a character whose mental illness and struggle with addiction does not define his worth. He is someone they can revere and learn from.
Over the course of three seasons, we have watched Rick try to commit suicide, drink himself into countless stupors, reconnect with an ex-girlfriend who rejects him once again, and watch his best friend get murdered at a wedding. None of these moments are played for laughs. Rick and Morty might be animated and include gags, but it is also heartbreaking. And it's become pretty clear from interviews with Dan Harmon, as well as his own social media posts, that the show is a way for him to comment on and process his own troubled life.
Fans who prize Rick's weakest tendencies also tend to be the ones who troll and terrorize anyone whose viewpoint is different from theirs; they refuse to compromise because they believe their "high IQs" excuse them from having to behave like human beings. These super fans think they are the only ones who truly understand what Harmon and Roiland are putting down.
But Rick and Morty's core tension isn't, as they believe, about high intellect excusing the mistreatment of others. It's about whether Rick truly loves Morty, and if he'll ever become a better person.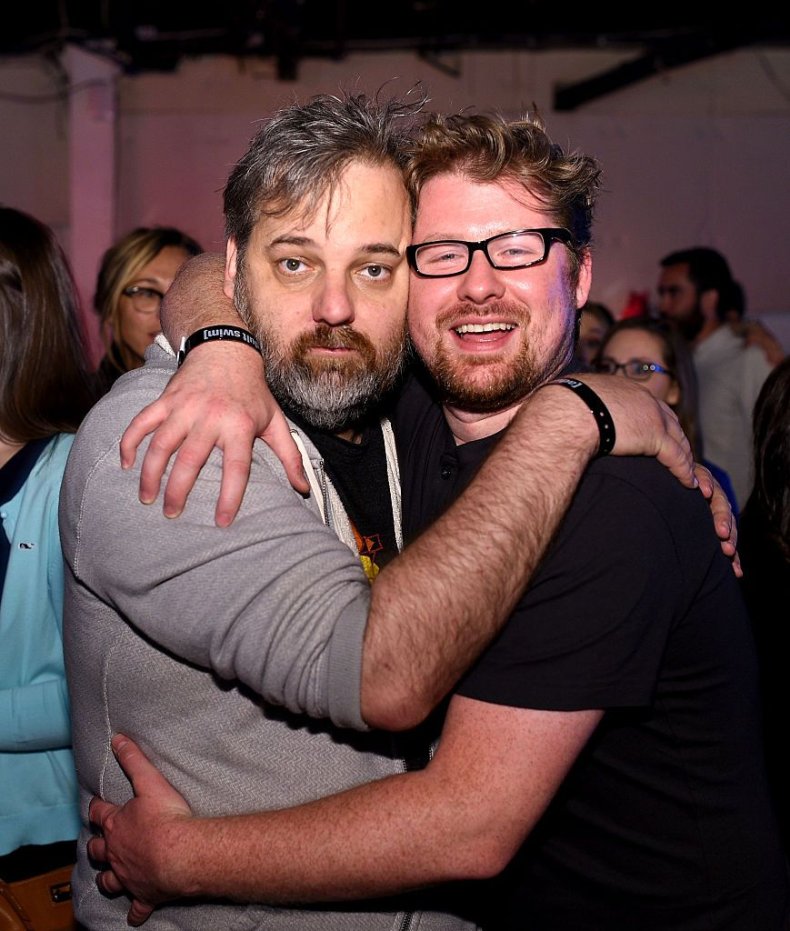 Rick and Morty is one of the smartest shows on TV, no doubt. But there is absolutely no truth to the idea that you need to understand theoretical physics or philosophy to enjoy it. There's a lot to unpack in every episode, and Wisecrack, a YouTube channel, does a great job of breaking down the references to philosophical theory. Experts have weighed in, too. Their conclusion? The show isn't scientifically sound, but it's still charming.
Misogyny and online harassment
In 2017, Harmon and Roiland hired four women to add diversity to the all-male writers' room. Those women—Jane Becker, Sarah Carbiener, Jessica Gao and Erica Rosbe—were immediately called "social justice warriors" by some of the show's fans. Their arrival to the writers' room followed the sexist comments of Adult Swim Vice President Mike Lazzo, who, in 2016, explained Adult Swim's historically low number of female-led shows thusly: "Women don't tend to like conflict [and] comedy often comes from conflict."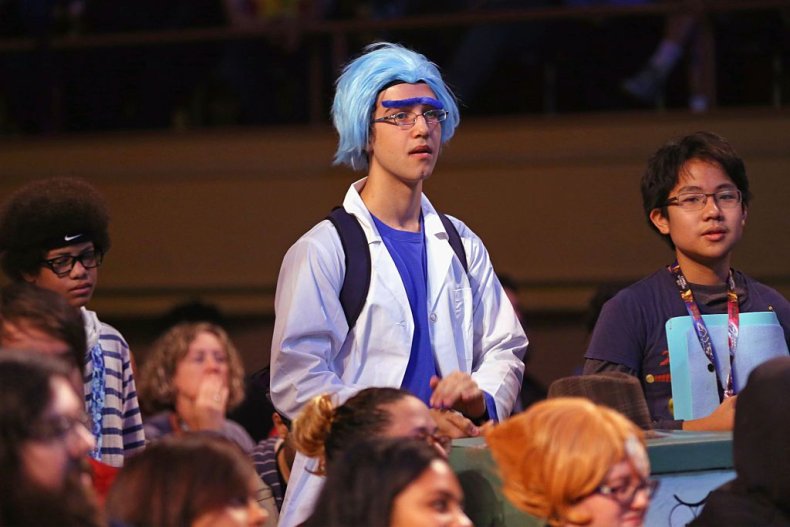 Perhaps unsurprisingly, Becker, Carbiener, Gao and Rosbe were harassed and even doxed, meaning their private information was leaked by Rick and Morty fans who believed they had ruined the cartoon. Although the female writers reported no difficulties working with Adult Swim, or Harmon and Roiland, many fans continued to perpetuate the idea that they had somehow forced their way onto the show.
In July 2017, Dan Harmon told Entertainment Weekly that he was disgusted with fans who harassed the show's female writers, or who spent time guessing which elements had been introduced by them. "It's frustrating enough having run Community for several years to see threads like, 'Oh well, it makes sense this episode was written by Andy Bobrow because when Hilary Winston wrote her episode she tends to linger more on dialogue and Andy is better at the I-want-to-hold-you moments,'" Harmon said. "And I want to scream at my computer: 'You idiots! We all write the show together!'"
Adult Swim has yet to confirm if Rick and Morty will return for a fourth season, but chances are excellent that it will. Unfortunately, "Real Ricks" and their like will be back to misconstrue it too.