What's Wrong With a 'Skimpy' Healthcare Plan?
This article first appeared on the Hoover Institution site.
Individual health plans under the Affordable Care Act (ACA) are in a state of serious disrepair.
The deep structural problems with these plans cannot easily be fixed.
The main issue is that the benefits packages are too generous—and there is not enough revenue coming in to fund them, as young and healthy individuals and families desert the plans in increasing numbers.
The danger of implosion is everywhere.
In Idaho, the rate increases in individual ACA-compliant plans for the last three years—12 percent in 2016, 24 percent in 2017, and 27 percent in 2018—explain why middle-class families have quit the exchanges, even though their income is too high to qualify for either Medicaid or ACA subsidies, leaving them with no coverage at all.
Faced by this breakdown, Idaho Governor Butch Otter issued an Executive Order directing the Idaho Insurance Department to devise "creative options" to expand market access. As a legal advisor to Blue Cross of Idaho (BCI), let me explain what was done and why.
The key challenge is to promote access, but without some of the ACA's most onerous features, such as premium compression by age and no restrictions on coverage for preexisting conditions when there have been coverage breaks. It would be folly in a system of federal dominance for states to allow local insurers like BCI to junk all ACA-compliant plans.
But the same conclusion does not apply to a program in which all these plans are left untouched. Subsequent to BCI and other companies would like to offer, alongside ACA-compliant plans, a more basic state-compliant plan that may well prove attractive to those people who today have no coverage at all.
These other plans are to remain in the same risk pool as the ACA plans. Anyone who wants to enroll in the ACA-compliant plans may do so. The new Idaho program simply increases the options.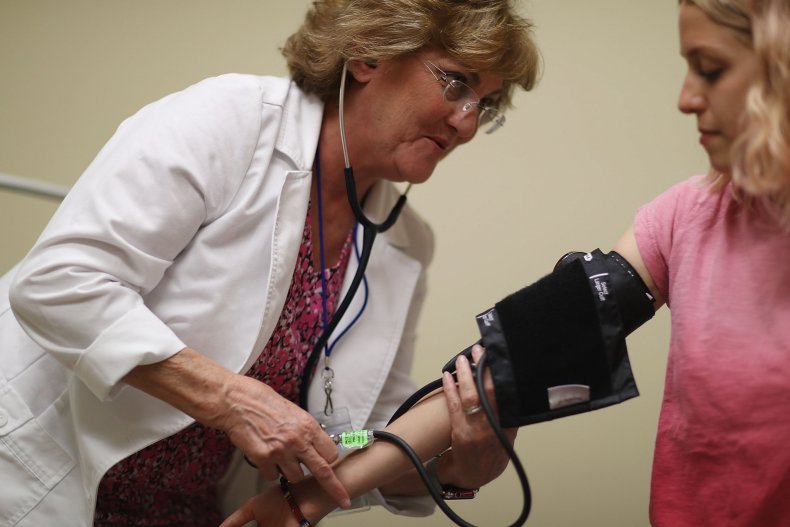 This proposal has run into some strong objections. Several weeks ago, four prominent Democratic leaders—Representatives Frank Pallone, Jr. (N.J) and Richard Neal (MA), and Senators Patty Murray (Wa.) and Ron Wyden (Or.)—wrote a letter to Health and Human Services Secretary Alex Azar and Centers for Medicare & Medicaid Services head Seema Verma protesting that Idaho's proposed plans "will eviscerate critical protections that are enshrined in federal law and have the potential to stabilize the health insurance market and raise premiums for thousands of consumers and families in Idaho."
That basic criticism was echoed from afar by Maria Vullo, New York's financial services superintendent, who writes: "The Affordable Care Act guarantees comprehensive health care to all Americans. This premise of protecting every American, and not discriminating on the basis of preexisting condition, age or gender, is a fundamental tenet that we fully endorse and implement in New York's market. The sale of 'skimpy' plans not only violates federal law, it violates our pledge as state regulators . . . not [to] permit the destabilizing effects of adverse selection, cherry picking of risk, and a race to the bottom in consumer protection."
Both statements assume that the ACA is working well even though it has caused market disarray and many insurers and insureds are defecting from the program. Sadly, the market is already destabilized.
There is no easy way to put the genie back in the bottle short of comprehensive legislative reform that caps some benefits, which today is not in the cards. Critics will argue that some low-risk people could migrate from high-cost plans to low-cost plans, to their own advantage.
Yet they would still remain part of the same overall system through Idaho's linking of the two risk pools. But if denied this second option (which is far from "skimpy"), they might join the thousands who have pulled out of the system altogether. Indeed, as matters now stand, the inexorable price increases under the ACA-compliant plans runs the serious risk of driving insurance carriers out of business, which would expose both the federal and state governments to the risk of a suit for a regulatory taking, based on the carriers' mandated losses.
Wholly absent from these condemnations of the Idaho situation is any understanding that the second-tier plans are intended to increase coverage, which was the ostensible purpose in setting up the Obamacare exchanges in 2010.
To say, as Vullo does, that these plans permit "the destabilizing effects of adverse selection" is to get the economics exactly backwards. One key reason the ACA-compliant plans fail is that the ACA requires all carriers to take all customers on equal terms and thus facilitates the adverse selection death spiral that Vullo deplores.
The real drain on these plans comes from patients in poor health, who constitute 2.7 percent of the population, but give rise to 13.5 percent of the costs. At the other end of the spectrum, people in excellent health constitute close to 26 percent of the population, but account for only about 12.5 percent of the health cost. The riskiest cohort thus consumes about 10 times more health care resources on a per patient basis than the healthiest cohort.
These stark numbers also explain why it is incorrect to charge insurance carriers with cherry-picking when they would have no control over who signs up to which insurance plan.
And increased competition is not a race to the bottom, but a race to the top that seeks to expand options by bringing back into the fold people who are now outside of it. That said, the Idaho two-tier approach does not bring back a full market system, which it cannot do so long as the ACA is the law.
A key question is whether Idaho's new system can survive challenges to its legality on the grounds that its terms conflict with federal law. As with so many other legal issues, this question depends not only on the structure of the law, but also on the people who administer it—in this case, high officials at HHS.
There is little doubt that if HHS flatly rejected these plans, Idaho and BCI inevitably would have to back down. But there is nothing that says HHS cannot issue an informed and informal waiver—as in, an informal indication that the plans are permissible—that allows these plans to go into effect, subject to further HHS oversight.
Similar temporary and informal waivers were routinely given by the Obama administration to various plans and practices that did not comply with the ACA. In the fall of 2010, the Obama administration granted waivers for a year "to about 30 insurers, employers and union health plans to continue offering what are dubbed 'mini-med plans,' many of which fall short of benefit requirements stipulated in the new health law."
And in March 2014, the Obama White House issued a blanket "hardship" waiver of the individual mandate through 2016. In addition, for the past five years, non-compliant "grandmothered" plans have been routinely allowed by states, under a transition encouraged by HHS. Thus, the ACA's present enforcement scheme gives the states the power to relax ACA standards already in place unless blocked by HHS.
No one should be overjoyed by this predicament. Inherent in the situation is the risk that HHS, or indeed any other government agency, will abuse its power in a regime of " Government by Waiver." Government officials must never favor applicants from their own political party over their rivals, which would regrettably politicize what is already an inherently discretionary process.
But it is worse to let matters come to a boil in the face of legislative gridlock, with frightful social and economic dislocations. To avoid this problem, HHS should entertain similar informal waivers from all other states, as well as giving this new approach the opportunity to improve today's grim situation.
If HHS declines to act, what alternatives are left to the states to shore up their fiscal positions? One possibility, now under consideration in California, is to reinstate at the state level the individual mandate that the 2017 tax reform legislation stripped from federal law.
But there is no reason to believe that a state mandate will fare better than the now-discredited federal mandate, given that the 2017 tax legislation has also sharply limited deductibility under the federal income tax of these state and local taxes.
Another possibility is to try to fill the fiscal hole by giving state supplements to high-risk individuals to help defray their premium costs.
But these programs, which might give some limited assistance, also would require raising Idaho's already high tax rates, reaching 7.4 percent for a single person earning about $11,000, and twice that for a married couple. These two alternatives, either alone or in combination, will not be able to preserve the current unsustainable health care insurance subsidies.
Idaho is not responsible for the economic dislocations caused by the misconceived ACA structure. So, in this second-best world, it makes good sense for HHS not to stop Idaho and other states that seek to impose sensible damage controls on the broken ACA individual mandate.
Richard A. Epstein, the Peter and Kirsten Bedford Senior Fellow at the Hoover Institution, is the Laurence A. Tisch Professor of Law, New York University Law School, and a senior lecturer at the University of Chicago.