What's in Your Horse Burger? Chemicals That Pose Serious Health Risks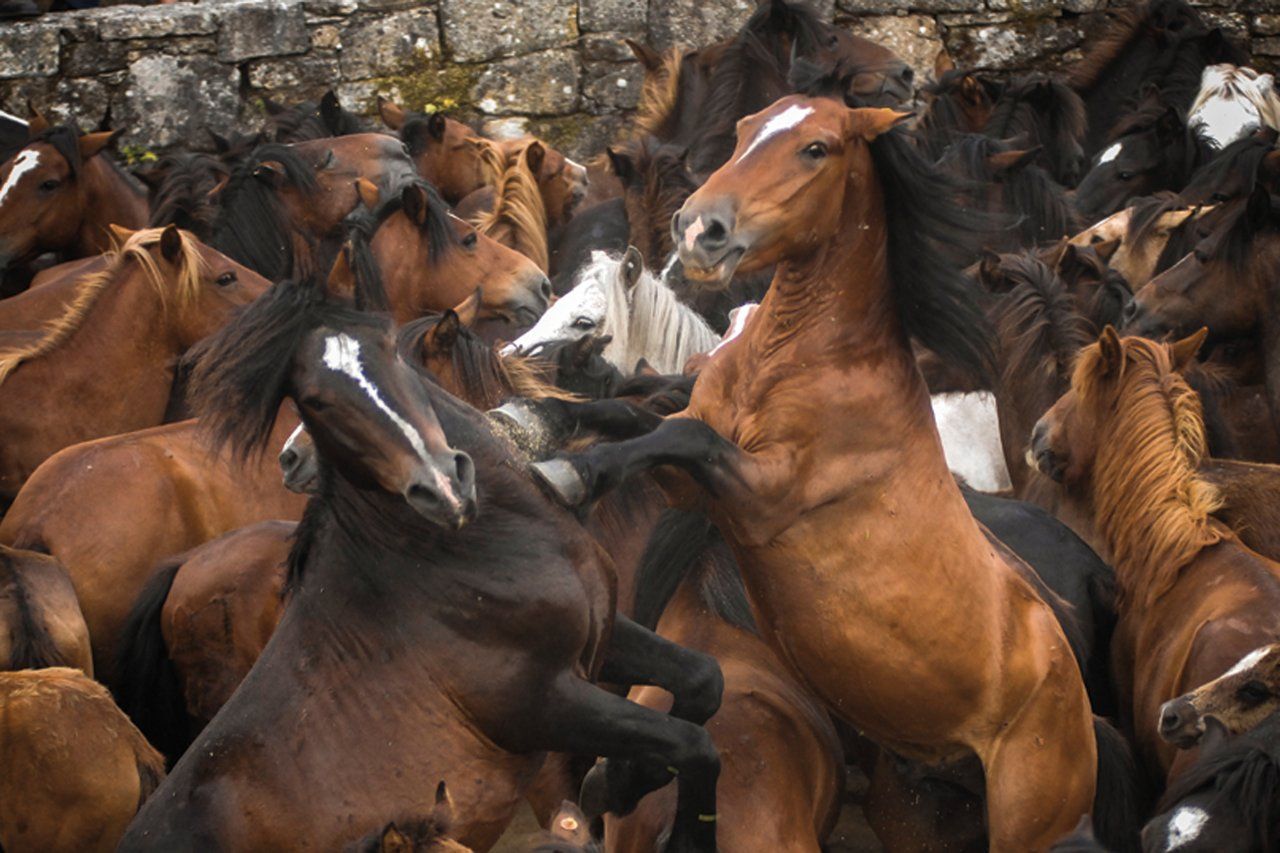 The French take few tips from the British, but French Agriculture Minister Stéphane Le Foll made an exception recently when addressing reporters at the Paris farm show.
"One would have to eat 500 horse burgers every day in order to run a risk," Le Foll stated. He borrowed the line from U.K. Chief Medical Officer Dame Sally Davies, who used it just weeks ago to downplay the hazards of eating horse meat adulterated with phenylbutazone during what has turned out to be a massive international food scandal with people in the U.K. being unwittingly subjected to equine flesh.
Otherwise known as "bute," the drug is a potent equine painkiller that's prohibited in horse meat produced by EU trading partners, including the U.S., where 95-100 percent of horses are estimated to be "buted."
Although European government ministers claim that the horse-meat debacle is nothing more than a labeling issue, bute poses serious health hazards, according to a growing list of veterinarians as well as the authors of "Association of Phenylbutazone Usage With Horses Bought for Slaughter: A Public-Health Risk."
Published in Food and Chemical Toxicology, the research study states that the health hazards associated with bute in horse meat aren't dose related.
According to the study, bute causes bone-marrow depression like aplastic anemia, agranulocytosis, thrombocytopenia, leucopenia, pancytopenia, and hemolytic anemia, which are fatal in the vast majority of cases. The elderly are more susceptible than younger adults. The risks for developing bone-marrow depression and other serious effects are heightened because humans metabolize bute into oxyphenbutazone, which also causes bone-marrow depression.
The study also demonstrates that children are at increased risk of developing aplastic anemia from minute levels of bute and oxyphenbutazone in horse meat, presumably because their bones are still growing. But even very low levels of bute can result in a hypersensitivity reaction in susceptible adults that's mostly fatal. All of these effects are considered to be idiosyncratic, meaning it is unknown who will be afflicted.
The National Toxicology Program showed that bute is a carcinogen. In fact, bute can cause chromosomal alterations that lead to cancers like leukemia in humans.
In amounts lower than those that cause bone-marrow depression, bute can also result in a serum sickness–like illness resulting in "fever, fatigue, malaise, and inflammation of the kidney, swollen glands and an enlarged spleen. A person can end up on dialysis for the rest of their life," the authors of the peer-reviewed research study wrote in a follow-up letter to the editor.
Because bute was taken off the market for human use more than a decade ago due to its side effects, no long-term studies have been or will be conducted. No safe levels were set by food-safety regulators. Therefore, the drug was banned for all animals intended for human consumption, and there is no withdrawal time.
As the USDA's Food Safety and Inspection Service stated back in 2007, "phenylbutazone is considered to be one of the most toxic non-steroidal anti-inflammatory drugs. It is not approved for use in food animals and there are no regulatory limits, such as acceptable daily intake or safe concentration for meat, established by the Food and Drug Administration. Therefore, the presence of any amount of phenylbutazone in food animal tissue will be considered a violation and likely to be unsafe for human consumption."
Dr. Nicholas Dodman, who co-authored the peer-reviewed paper with Dr. Ann Marini and Dr. Nicolas Blondeau back in 2010, points to other drugs besides bute that are banned in horses (or other animals) intended for human consumption but that are also found in horse meat entering the food supply.
Horses—and particularly racehorses—are walking pharmacies. "Eating them is about as healthful as eating food contaminated with DDT," says Dodman, a professor of clinical sciences at Tufts University's Cummings School of Veterinary Medicine and the director of its Animal Behavior Clinic.
Pick up a container of phenylbutazone, clenbuterol, Banamine, or Regu-Mate, for example, and the label clearly states: "WARNING: Do Not Use in Horses Intended for Human Consumption."
That same label exists on an extensive list of other commonly used equine drugs banned for years by the FDA, along with Canadian and EU food-regulatory authorities, among others. They include painkillers, tranquilizers, bronchodilators, anabolic steroids, wormers, ulcer medications, diuretics, antibiotics, fertility drugs, and more.
That list includes drugs that are carcinogens and drugs so toxic that a protective mask and gloves must be worn by anyone who handles them. Some drugs can cause miscarriages; others cause gastrointestinal and renal toxicity; still others can induce feminization in men and masculinization in women. And that's just for starters.
To know all the drug hazards requires reading the fine print on hundreds of pharmaceutical labels. Chefs serving horse meat don't do that. Neither do butcher shops, food manufacturers, slaughterhouses, catering companies, government regulators, or consumers. Veterinarians do read them, obviously, which makes them singularly qualified to speak to the health hazards of drug exposure.
In 2005, the EU implemented a drug-passport system that was supposed to keep drugged horses out of the food supply. But six bute-contaminated carcasses that authorities say were sent from the U.K. to France in January (three of which were apparently eaten) are proof that the passport system does not work.
In a statement issued on February 14, the Federation of Veterinarians of Europe (FVE) argued that "this system fails to work since there is no reliable guarantee that the horse passport, in which the exclusion has to be recorded, stays with the animal for the whole of its life. There is no central EU register for horse passports, which would prevent the issuing of a duplicate passport." Duplicate passports, as well as microchips that have been switched in some horses, have led to a growing investigation into tampering.
While all this was going on, Oklahoma's House and Senate hastily passed two bills that would reopen U.S. slaughterhouses for horses for the first time since 2007. The governor's office could sign new legislation as early as this week.
Both bills stipulate that horse meat produced in Oklahoma would be for export only. No public debate took place during either vote to address food contamination or drug traceability issues, despite the fact that the U.S. has no working system for keeping drugged horses out of the food supply. It never has.
No veterinary records accompanied the more than 176,000 U.S. racehorses and other horses that were bought by slaughter companies in 2012. The USDA's Animal and Plant Health Inspection Service (APHIS) has never required them—a practice that is slated to change this summer, when drug passports will be required for any U.S. horse slaughtered for human consumption and exported to the EU.
Among the most medicated animals on the planet, U.S. horses will have a hard time meeting EU requirements when the passport system is implemented.
An estimated 88 million pounds of U.S. horse meat were exported to the EU via Canada and Mexico in 2012. Limited testing found positive results for bute and clenbuterol. Underreporting of drug residues is an issue, given the small scope of testing being done as well as the methods used.
"Any medication in meat consumed by humans is a concern," states Kraig Kulikowsky, D.V.M., an equine vet who practices in Saratoga Springs, New York, and Wellington, Florida. While warning labels are required on all prescription drugs, there is no such requirement on a package of horse meat that in all likelihood contains multiple medications, banned or otherwise.
Mary Creagh, a member of Parliament who's been outspoken on the issue of horse-meat contamination in the U.K., says "Consumers have a right to know what they're getting."
More transparency for the food industry—it's just what the doctors ordered.