WhatsApp Co-Founder Opens Up About Clashes With Facebook, Zuckerberg: 'I Sold My Users' Privacy'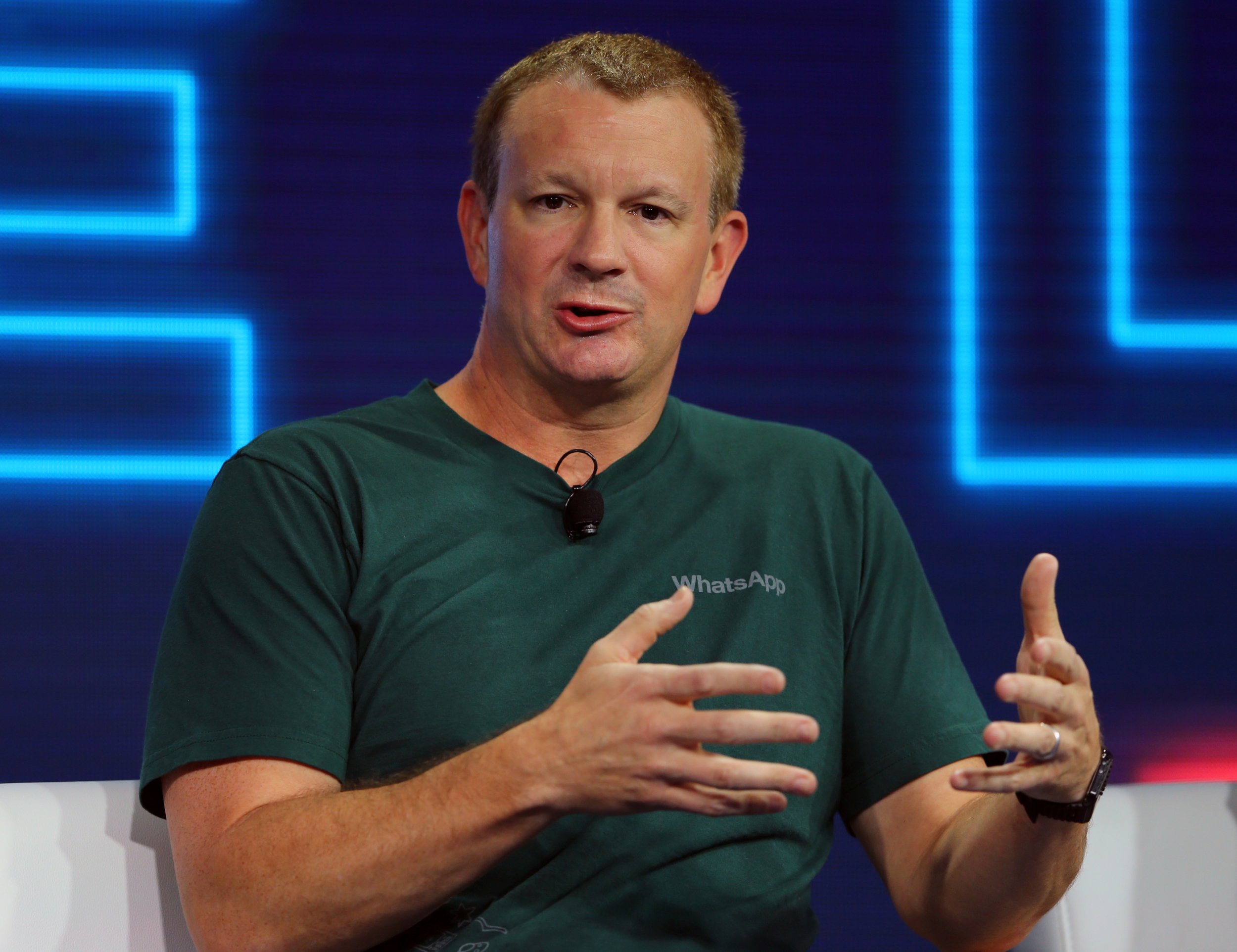 The co-founder of the encrypted chat application WhatsApp has opened up about his reasons for quitting Facebook—a decision that ultimately cost him $850 million.
Brian Acton, who founded the company alongside Jan Koum, sold it to Mark Zuckerberg's social network in 2014 for $22 billion in cash and shares. In an interview with Forbes published today, Acton said pressure from Facebook to monetize played a key role in his departure.
After taking control of the company, Facebook pushed to show targeted advertising in WhatsApp's Status feature. The second issue centered on plans to sell businesses tools to chat directly with users, and then to monetize analytics. These moves were antithetical to Acton's vision.
"At the end of the day, I sold my company," he conceded to Forbes. "I sold my users' privacy to a larger benefit. I made a choice and a compromise. And I live with that every day." WhatsApp confirmed that plans were still in place to implement the Status and business-chat features, but emphasized that all user chats would remain protected with end-to-end encryption.
Acton left behind $850 million in unvested stock by departing Facebook early, in September of last year. Koum stuck around for an extra few months, eventually quitting in April to collect "rare air-cooled Porsches" and play ultimate Frisbee, as he described in a social media update at the time.
In March, as an unprecedented data breach scandal erupted around Facebook, Acton wrote on Twitter "It is time. #deletefacebook." It was his last update on the website. According to Forbes, the WhatsApp co-founder now has a real-time net worth of $3.6 billion. In February, it was announced in a blog post that he would inject $50 million into the secure chat app Signal.
Speaking to Forbes, Acton detailed the deterioration with executives, including Zuckerberg. From the early beginnings ("He came with a large sum of money and made us an offer we couldn't refuse") to the end ("He was like, this is probably the last time you'll ever talk to me").
He said Zuckerberg grew impatient with WhatsApp's market position.
"The CFO projections, the 10-year outlook—they wanted and needed the WhatsApp revenues to continue to show the growth to Wall Street," Acton told Forbes.
This week, the co-founders of the photo-sharing app Instagram—Kevin Systrom and Mike Krieger—announced they would also be leaving Facebook, which bought the company in 2012 for $715 million. "We're planning on leaving Instagram to explore our curiosity and creativity again," they wrote online.
But behind the scenes, speculation mounted of recent tension surrounding the direction the app was taking under Zuckerberg's leadership. Bloomberg reported that the pair had been riled by the Facebook's chief's "day-to-day involvement" in the app.