WhatsApp Drug Dealer Caught After Police Trace Fingerprints Through Photo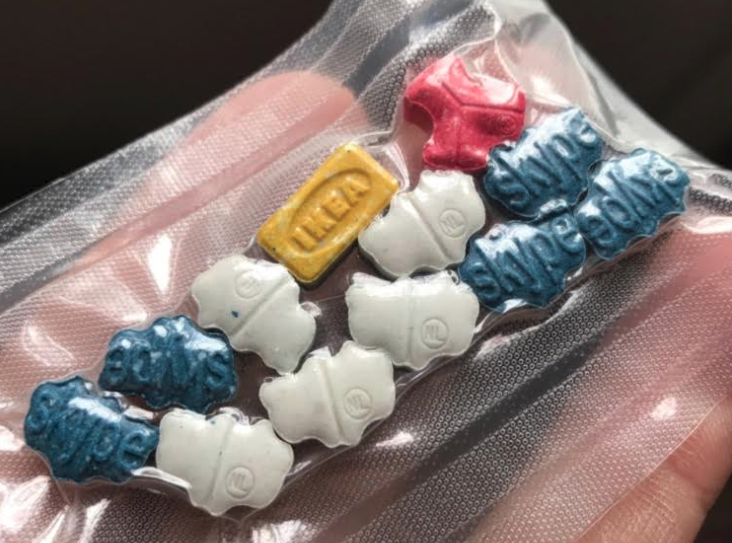 They say a picture says a thousand words, but police have in South Wales, U.K., have given the oft-used idiom fresh meaning after they managed to bust a drugs gang by tracing fingerprints inadvertently captured in a photo sent over WhatsApp.
The South Wales Police department's scientific support unit was able to trace the fingerprints from an image found on the mobile phone of someone arrested in a town called Bridgend, using a "pioneering technique."
The photo, which showed a man holding ecstasy tablets in his palm, helped secure 11 convictions. The case is believed to be the first of its kind in Wales.
South Wales Police said in a statement that the department's scientific support unit was able to trace the fingerprints captured in the photo back to 28-year-old Elliot Morris, whose arrest led police back to a gang convicted for supplying large amounts of cannabis to users in Bridgend.
Morris and both of his parents, Dominique Morris, 44, and Darren Morris, 51, were among nine people who were sentenced on Friday for more than 20 years at Cardiff Crown Court for conspiring to supply cannabis. Two others, who were not found guilty in the cannabis case, were sentenced for separate drug offenses.
In total, police say they recovered around £36,000 in cannabis, cocaine and ecstasy £21,000 in cash during the investigation.
Forensic Operations Manager at the department's Scientific Support Unit Dave Thomas said in a statement that specialist staff within the unit "fully utilized their expert image-enhancing skills which enabled them to provide something that the unit's fingerprint identification experts could work."
"Despite being provided with only a very small section of the fingerprint which was visible in the photograph, the team were able to successfully identify the individual," Thomas said.
South Wales Police Detective Inspector Dean Taylor praised the efforts of his colleagues, saying: "This was a complex investigation which successfully drew on the skills of colleagues from multiple departments to ensure these drug dealers were brought to justice."
He said that "what initially presented as a small-scale drug-dealing operation by two local men, soon unraveled in to a much larger, sophisticated set-up."
"It is testament to our officers, and all those involved, that we were able to secure convictions against this gang," Taylor added.