Has Anyone Won $1M on Wheel of Fortune? Viral Video Reveals Answer
While Wheel of Fortune is known for great prizes from vacations to cars and cash winnings, only a small amount of people have ever won $1 million on the show.
It has been nine years since a regular player won that big on the game show, while actress Melissa Joan Hart raked in $1 million for charity in 2021 on Celebrity Wheel of Fortune.
A TikTok showing the small batch of big winners went viral after the official Wheel of Fortune account uploaded a montage of winners.
The first player to take home $1 million was Michelle Loewenstein who was so excited when she won in 2008 that she ran over to hug co-host Vanna White.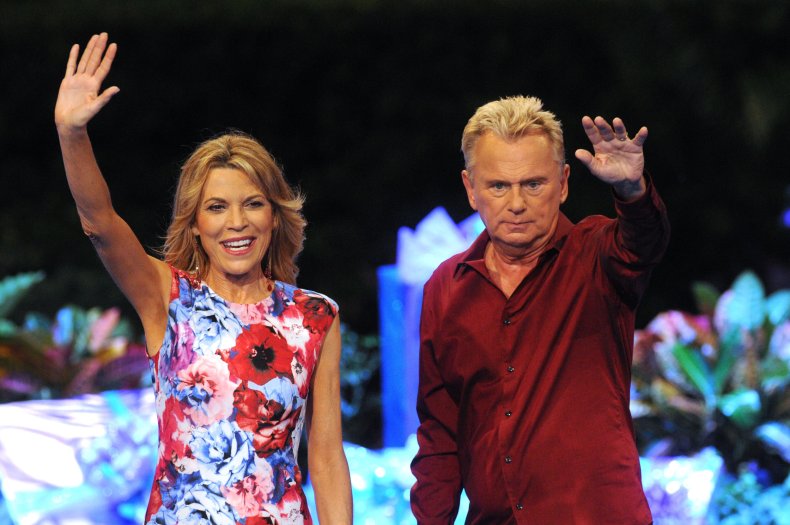 The florist from Santa Monica correctly guessed, "Leaky Faucet" to bring her total prize winnings to $1,026,080.
Five years later, Autumn Erhard took home $1,030,340 in cash prizes after correctly guessing "Tough Workout" during her bonus round.
"I was just completely shocked," Erhard told NPR after her episode aired. "I couldn't even speak anymore, I could barely breathe. I thought I would cry, but I think I had so many emotions going on that I was almost frozen."
But perhaps the win should not have been such a shock for Erhard, who grew up loving the show.
"I was always told growing up, 'You should try out,'" Erhard told NPR. "For some reason, I just decided, 'I'm going to do it'. Not in a million years would I have thought that I would've been on the show. Let alone win a million."
The most recent non-celebrity player to win a $1 million prize was Sarah Manchester in 2014.
The math teacher from Maryland guessed "Loud Laughter" during the bonus round of a Teacher's Week episode and was shocked when host Pat Sajak opened the envelope to reveal the whopping prize money.
She held her hands over her mouth as her children and husband ran to congratulate her.
"I was not expecting that at all, absolutely not at all," she told Silver Chips Online, the online student newspaper of Montgomery Blair High School. "It was just so awesome. I loved every moment of it. It was so wonderful and nice to have my family up there celebrating."
She told the paper that she planned to spend the money on travel, charitable donations and save for her children's college tuition.
Hart, the Sabrina the Teenage Witch star, became the first celebrity to win $1 million and the fourth in the history of the show. She correctly guessed the answer in the bonus round and donated her winning to Youth Villages.
"They serve families and children across 23 different states in every kind of level, going through foster care and aging out of foster care especially," Hart said at the time.