Amazon 'Wheel of Time' Cast Members Announced
Amazon announced additions to The Wheel of Time series cast on Wednesday.
The newly announced characters and cast for The Wheel of Time are all characters from the first book in the Robert Jordan fantasy series, The Eye of the World.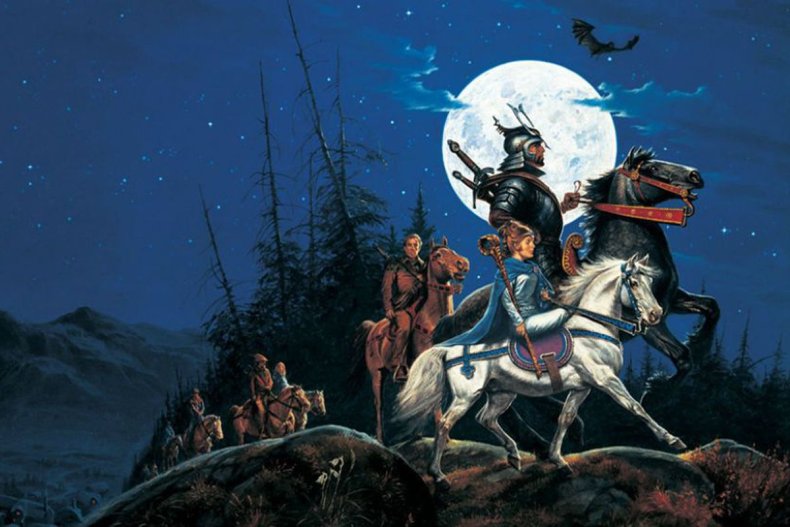 "For so many people, including me, this book series has served as a world to escape to, to lose yourself in, to devour and inhabit completely," showrunner Rafe Judkins (Agents of S.H.I.E.L.D.) said when the series was announced. "I couldn't be more honored to be the one finally bringing that world to life on screen, for old fans to lose themselves in all over again and new fans to discover for the very first time."
Josha Stradowski will play Rand Al'Thor, one of the three main protagonists of the Wheel of Time series. Al'Thor is eventually revealed to be the reincarnated Dragon Reborn, who is destined to battle against the Dark One, but who is as likely to destroy the world as save it. He is a powerful magical "channeler."
Marcus Rudda will play Perrin Aybara (Obey), one of the other protagonists of The Wheel of Time. An apprentice blacksmith, Perrin eventually develops magical abilities of his own.
Barney Harris (Billy Lynn's Long Halftime Walk) will play Mat Cauthon, a brilliant tactician and general of the Band of the Red Hand.
The three characters are all ta'veren, the name for a person who is a nexus for the powers of the Wheel of Time, a cosmic loom that weaves the "Great Pattern," steering the destiny of every other life. Two other newly announced characters are magic-wielding women who team up with the ta'veren after an attack by the evil Trollocs. Together, they soon discover they must protect a magical pool from the Dark One, with the help of a sisterhood of magic users known as the Aes Sedai.
Zoë Robins (Power Rangers Ninja Steel) will play Nynaeve. Full name el'Nynaeve ti al'Meara Mandragoran, Nynaeve is a village healer who grows to become one of the most powerful members of the Aes Sedai.
Madeleine Madden (Picnic at Hanging Rock) will play Egwene Al'Vere, a powerful mage and member of the Aes Sedai, who specializes in prophetic dreams.
The Wheel of Time characters are united by Moiraine, a member of the Aes Sedai played by Rosamund Pike (Gone Girl). Pike's role was announced in June.
The Wheel of Time series has sold more than 80 million copies worldwide. Announced in 2018, Amazon's adaptation of the 14 volume Wheel of Time series will be presented in one-hour episodes.