This year's Emmy Awards are set to take place on September 20, in some sort of a virtual ceremony. The specifics are still scarce, but pretty soon we'll know the most important detail of the awards ceremony: the nominees.
Nominations for the 72nd Primetime Emmy Awards are being announced on Tuesday, in a broadcast hosted by comedian Leslie Jones, according to the Emmys website. To watch the big reveal, you should head to the Emmys site and tune into the live stream that's starting at 11:30 a.m. ET.
Tune into the live announcement here:
Jones will be joined by a trio of presenters to announce the nominees: Josh Gad, Laverne Cox and Tatiana Maslany.
Even though the ongoing coronavirus pandemic has more or less frozen the entertainment industry and will completely alter awards season, television has still managed to be a source of comfort for many. For that reason, there's even more to celebrate this year, according to Television Academy Chairman and CEO Frank Scherma.
"Television has played an integral role in navigating these unprecedented times and has brought us together as we remain apart," he said on the Emmy website. "We are honored to have these groundbreaking actors, producers and comedians announce this year's Emmy nominees—whose extraordinary work has been vital to the evolution of the television landscape this season."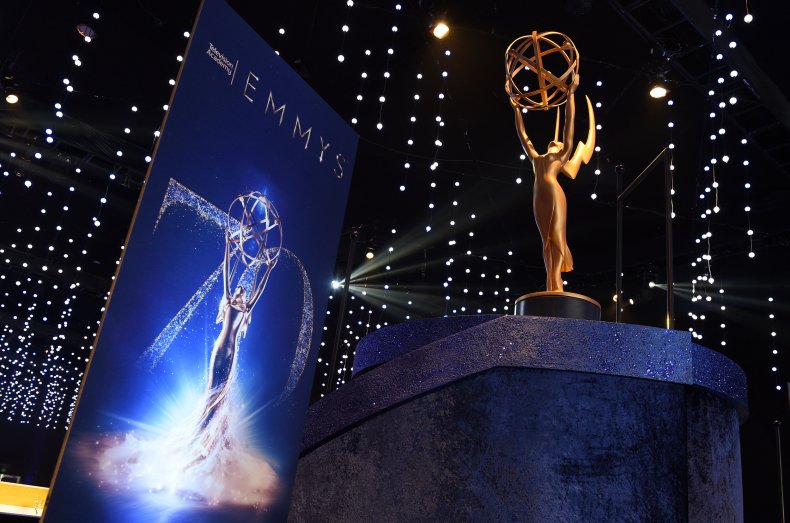 Scherma makes a good point. TV has felt like one of the few positive things that people can still bond over, whether it's because of an old favorite that people are revisiting, a classic series that some people are finally getting around to or a cultural phenomenon that commands everyone's attention. (Tiger King, anyone?)
Viewers will be able to see which shows and performers are honored at the Emmys when they happen live, on Sunday, September 20. Talk show host Jimmy Kimmel will be hosting the event, which, like we said earlier, is still shrouded in a bit of mystery. Hopefully we'll get a better sense soon as to how the virtual ceremony will actually take place and who else will be involved.
The 2019 Emmy Awards aired on September 22, and brought attention to a handful of series for outstanding production, comedy and content. Fleabag, the Amazon Prime knockout, took home the Emmy for Outstanding Comedy Series. Game of Thrones was also honored for its final season with the award for Outstanding Drama Series.
There's no telling which series will be nominated, but sources, like Variety, predict some familiar names may make the ballot again. The Marvelous Mrs. Maisel, Killing Eve, The Handmaid's Tale and Dead to Me are all listed as possible nominations, all of which were nominated in at least one 2019 category, too.
We'll know more momentarily, once the nominations are revealed.