When Is the Army vs. Navy Football Game? Midshipmen Looking to Stop Black Knights' Streak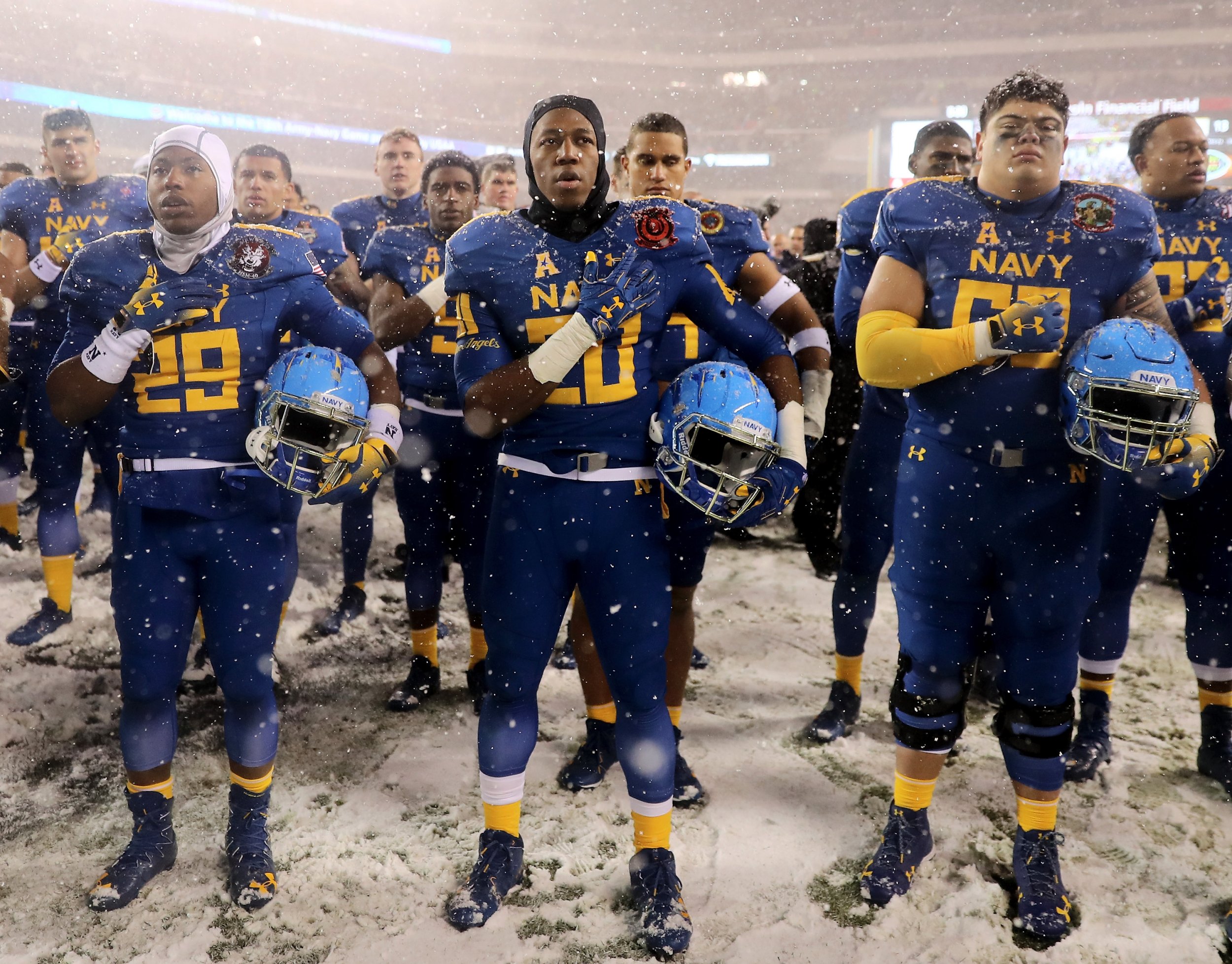 For those who can't wait for the Army vs. Navy football game, well... unfortunately you're going to have to wait just a bit longer.
The game is scheduled for Saturday, December 8 at 3 p.m. ET. The game will once again be hosted at Lincoln Financial Field in Philadelphia, where it was hosted in 2017.
For the longest time, the Midshipmen of Navy made quick work of the Army Black Knights. They won 14-straight Army-Navy games, from 2002 through 2015. But the tables have turned. Army won in both 2016 and 2017, barely eking out a 14-13 victory last year in Philly. Army—who have won seven straight—are the likely favorites this year as well with a 9-2 record, while Navy is just 3-9.
Army captain Bryce Holland downplayed the notion that the Black Knights were focusing on setting a streak of their own.
"It's not really about the streak. It's about winning the next game. That is what Army football is all about," he told the Capital Gazette. "We always talk about going 1-0 each week. So we're not worried about holding on to some streak. We're concerned with winning this next game against Navy."
The game is one of college football's greatest traditions, dating all the way back to 1890. Last year's match-up was incredibly close, with Navy just missing a field goal to pick up the victory.
"Someone asked if I felt more confident about beating Army when we had the winning streak. No, I'm always nervous going into this game," Navy head coach Ken Niumatalolo told the Capital Gazette. "Now people are wondering if we're scared. No, I feel like we can win. It's Army-Navy. It's always going to be a great battle. These two teams are always so close. There is never a major disparity in terms of talent and ability."
For those who want to see which team will come out on top, CBS will air the matchup come December 8.