Researchers at Vanderbilt University say testing for COVID-19 in the middle of the day may produce more accurate results than testing for the virus in the evening hours.
The researchers' findings, which were first published last October in the Journal of Biological Rhythms, gained renewed attention in recent days as testing efforts ramped up in the U.S. amid the rapid spread of the Omicron variant. Americans across the country are now anticipating the arrival of free at-home rapid COVID-19 tests, which were made available to order through the federal government last week.
The U.S. Centers for Disease Control and Prevention offers guidance for the amount of time people who believe they have been exposed to the virus should wait before visiting a COVID-19 testing facility or self-testing. That guidance says potentially exposed individuals should wait at least five days after their time of exposure before seeking a test.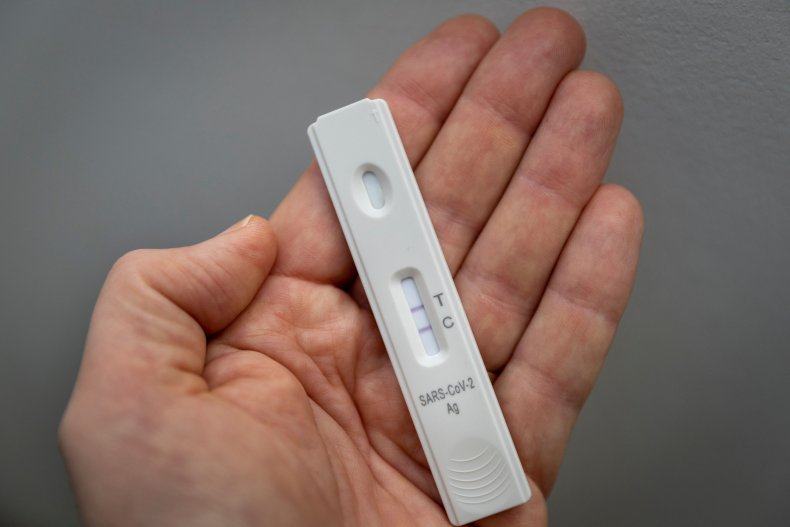 Beyond the initial point of exposure, Cornelius Vanderbilt Professor of Biological Sciences Carl Johnson was curious to find out if the virus' activity at different times of day could impact the accuracy of a COVID-19 test result, according to a Vanderbilt University news release.
The productivity of the virus is impacted by a patient's circadian rhythm, according to the results shared by Johnson and his few researchers Candace McNaughton, a former adjunct assistant professor of emergency medicine, and Thomas Lasko, an associate professor of biomedical informatics at the Vanderbilt University Medical Center.
The researchers found that individuals "were up to two times as likely to have an accurate positive test result if they tested in the middle of the day compared to at night," the findings said.
The virus shedding process for COVID-19 was found to be more active at that time of day, which Johnson said "improves test sensitivity" when tests are administered as the virus is most active. The researchers added that there is a greater chance for false negatives after 8 p.m. when virus shedding is not as active within its host.
Amesh Adalja, an infectious disease expert with Johns Hopkins Center for Health Security, told Verywell Health in November that it was possible for there to be "some differences" in virus shedding from one time of day to the next but said the window during which testing occurs after exposure to COVID-19 is also an important factor in testing accuracy. Adalja added it is best to get a COVID-19 test when one is accessible and added PCR tests "certainly" should produce accurate test results regardless of the time of day when the test is taken.
Newsweek reached out to the CDC for comment and will update this article with any response.