When Bobby Womack Met Gorillaz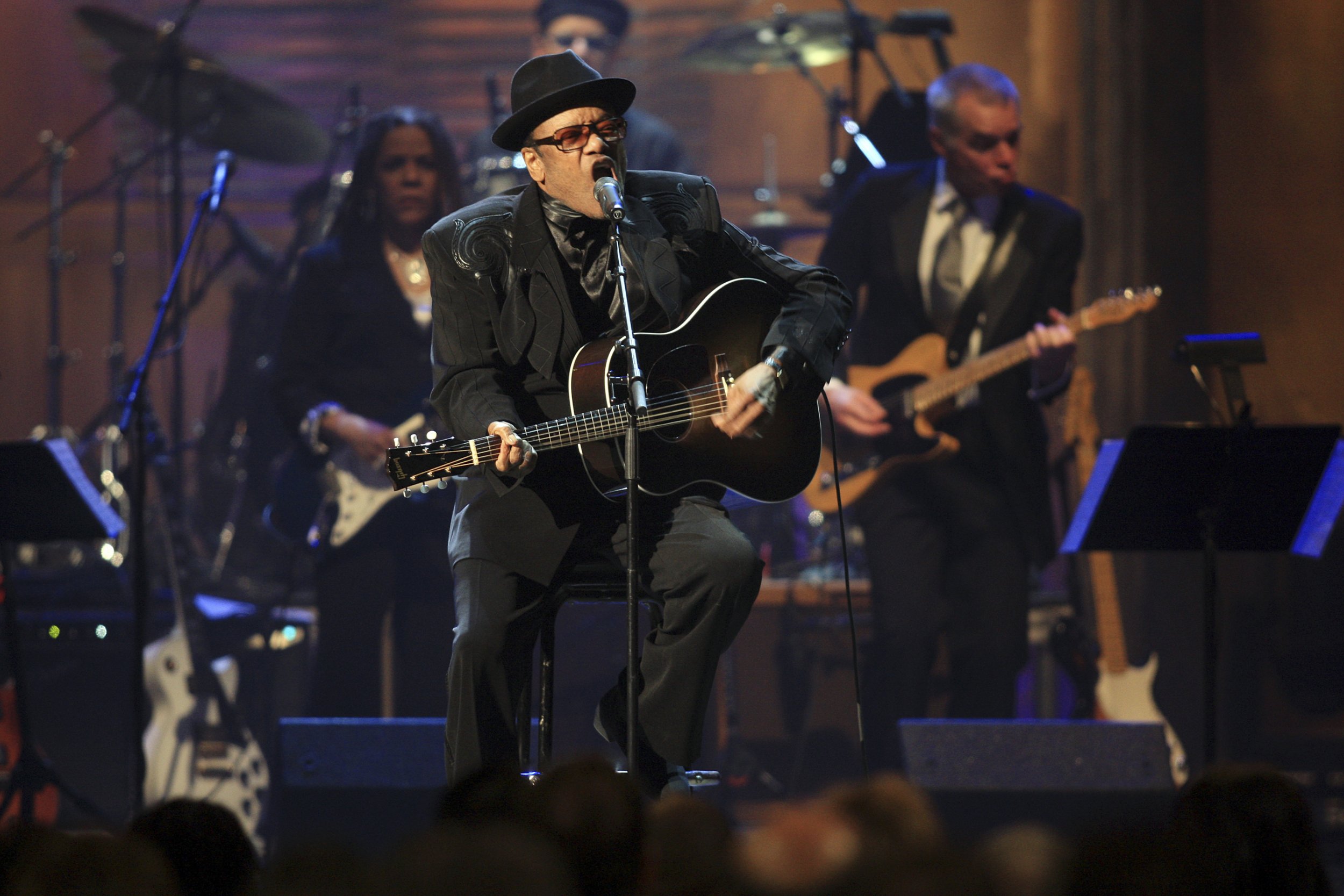 There are dozens of hits (at least on Billboard's Soul Singles chart) by which to remember beloved soul singer and guitarist Bobby Womack, who died Friday at the age of 70. But I'll always remember a flash of brilliance from the very tail end of Womack's career, after his solo recording career had gone on pause for a mysterious ten years or so.
That would be "Stylo," the lead single from Gorillaz's 2010 environmental apocalypse pop-sterpiece Plastic Beach. With Lou Reed, Snoop Dogg, The Fall's Mark E. Smith, and The Clash's Mick Jones on board, the record already boasts a surreal fantasy of a guest list. But with Womack's contribution, it reaches an urgent fever pitch. Here, have a listen:
"Stylo" marked an unlikely return to the public eye for Womack, who struggled with drug addiction in the late 1980s, resurfaced in the 1990s, and then faded almost entirely from recording life after a 2000 Christmas album. It almost didn't happen. Womack, then well into his 60s, knew nothing of the virtual cartoon group led by Blur frontman Damon Albarn. But his daughter convinced him that Gorillaz were worth coming out of seclusion for: "My daughter said, 'Dad, you got to do this. They're awesome,'" he told Rolling Stone at the time. "I thought she was talking about a real gorilla. I said, 'I worked with a lot of people, but I never worked with a gorilla.'"
He sounds strong on the resulting track, possessed, though not without ailments. Indeed, his health issues were triggered by the weight of the performance. He belts out the chorus — "If its loo-ove is electric!" — in a raspy (albeit still-familiar) wail and sinks into an eyes-clenched James Brown squeal towards the end of his spot. Then, legend has it, he passed out. Or nearly did. A diabetic, Womack had pushed himself past his limits during the recording session. He reportedly shouted "Get me a banana!" and had to sit down to recover.
"I was in there for an hour going crazy about love and politics, getting it off my chest," he later told Q about the session. He'd been told to sing whatever he wanted, and so the recording stands now as a testament to the music and energy the artist had bottled up after a decade of silence.
He appears again on that Gorillaz album, on the mournful "Cloud of Unknowing," and then worked again with Albarn for his final record, 2012's The Bravest Man in the Universe. In an odd way, the Blur frontman helped orchestrate a fittingly extraordinary coda for Womack's very much extraordinary career. But so, too, was it a testament to Womack's strange resiliency. As Al Jazeera's Tom Maxwell eulogized the singer, "Each decade placed him in a slightly different musical light, but all it ever did was make Womack shine more brightly."