'When Calls the Heart': Will the Hallmark Show Return for Season 10?
Hallmark is airing the season finale of When Calls the Heart on Sunday, May 22. But will the show be back for Season 10?
When Calls the Heart's last season was among the most-watched cable shows of 2021. The show was one of the most-watched cable series of the year, with only Yellowstone beating it.
Have those ratings stayed strong enough to ensure the show gets renewed for Season 10? Here's what we know so far about the renewal of the show.
Has When Calls the Heart been renewed for Season 10?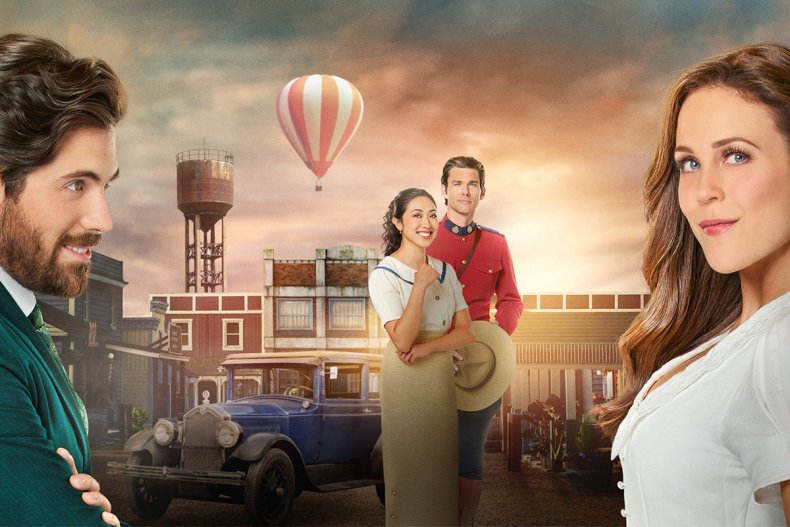 At time of writing, Hallmark has not yet renewed the show for another season.
This should not be an immediate cause of concern for the show's fans, however. Though by this point last year the show was already renewed, this renewal was timed to coincide with the season finale. As such, it is likely that Hallmark may do something similar with Season 10.
Last year, the announcement was made on show star Erin Krakow's social media, so When Calls the Heart fans should keep an eye on the Elizabeth Thatcher actor's Twitter and Instagram after the season finale has finished at 9 p.m. ET on Sunday, May 22.
What are the show's chances of being renewed? Fairly high if the ratings are anything to go on. More viewers watched the show's Season 9 premiere than its Season 8 one, with 2.2 million tuning in per Nielsen.
In total, the show only lost around 6 percent of its viewers this season—a fairly unheard-of audience retention. Though it lost a quarter of its viewers among the 18 to 49 demographic key to advertisers, When Calls the Heart has probably done enough for fans to get at least one more trip to Coal Valley.
The cast has already been discussing When Calls the Heart Season 10. Jack (played by Daniel Lissing) appeared in the Christmas special of spin-off When Hope Calls, where he appeared in a dream sequence saying he had a message to give to Elizabeth.
Asked about whether this would have implications for When Calls the Heart, its showrunner John Tinker said on the Heart to Heart YouTube show: "I do think in some fashion, should we go to Season 10, we need to address the message that Jack gave Abigail. Somehow, that's going to have to be conveyed in a fulfilling, satisfying way."
Should the show get a Season 10, it seems likely that its release date will be early next year. Though the first few seasons debuted in December, more recent premieres have been in February and March.
When Calls the Heart airs Sundays at 8 p.m. ET on Hallmark.