'When Calls The Heart' Will Air Three-Minute Segment, First Time Since Wake of Lori Loughlin's Involvement in College Admission Scandal
Hallmark's When Calls The Heart will air its first segment since news broke of its star's involvement in the national college admission scandal.
The sixth season has been halted in light of Lori Loughlin's indictment. However, the show's producer, Brian Bird, confirmed a not-to-be-missed segment will air Wednesday at 2 p.m. ET.
"Something is happening on your cable and satellite systems Wednesday at 2PM EST/1PM CENTRAL/12 NOON MOUNTAIN/11AMPST," Bird tweeted. "You really, really do not want to miss it. Really."
It isn't clear whether Loughlin, who played Abigail Stanton in the drama series, will be involved in the 3-minute segment, but it has been labeled "behind the scenes." Bird confirmed last month that When Calls The Heart was not canceled, but "Hearties" would have to wait and find out the show's return.
As previously reported, shortly after Loughlin's indictment, Hallmark reportedly "cut ties" with the actress, according to a TMZ report. A representative for the Hallmark Channel previously had "no comment" on the situation, according to Yahoo News. Hallmark Cards Inc. has stopped development of all productions involving Loughlin, saying it was "saddened" by the allegations.
A majority of Loughlin's projects were being filmed in Canada, but her current legal woes may prevent her from doing so in the future, according to a legal expert.
"One big issue for actors like Felicity Huffman and Lori Loughlin will be the ability to work in Canada, where a lot of filming occurs, and which has strict laws regarding the entrance of convicted felons into the country," entertainment attorney Bryan Sullivan told Newsweek.
The government of Canada's website lists numerous reasons a person may be denied entry to the country, including money laundering. On Tuesday afternoon, Loughlin and her husband, Mossimo Giannulli, were separately charged with money laundering conspiracy in a superseding indictment. (Huffman was not named in Tuesday's indictment.)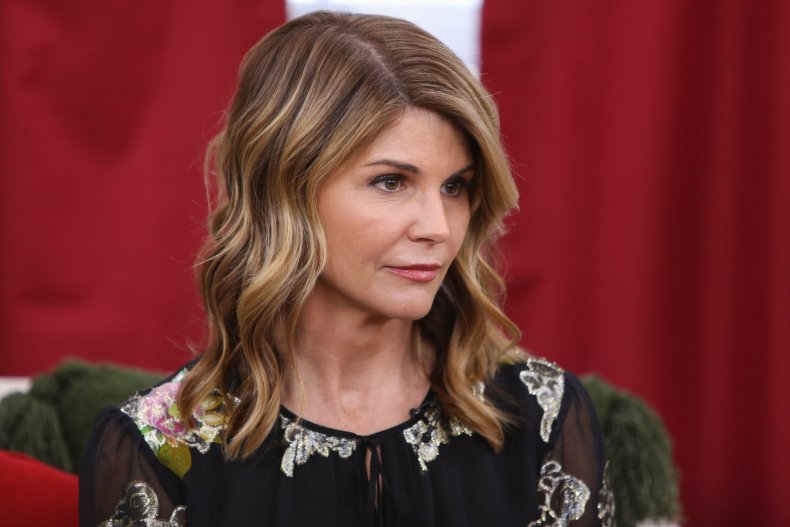 "This conviction could preclude them from working in Canada, but there are procedures to deal with that, although approvals are not always granted by the Canadian government," he added.
These procedures include convincing an immigration officer that you meet the legal terms to be deemed rehabilitated, applied for rehabilitation and were approved, were granted a record suspension or have a temporary resident permit, according to the government of Canada's website.
"They will likely be able to work in Canada, especially given that Felicity Huffman took a plea agreement and has acknowledged wrongdoing, which goes to the rehabilitation issue that appears to be important under Canadian law," he concluded.