Increasing rates of psychological problems have been in the news throughout the COVID-19 pandemic and children and adolescents are becoming a greater focus for mental health professionals as the virus starts to subside.
Eighteen-year-old gunmen are accused of carrying out two mass shootings within a 10-day period in May—in Buffalo, New York, and Uvalde, Texas—further focusing concerns about young people experiencing isolation or bullying.
Yet, in a stage well known for moodiness and angst, how should parents determine when their child is behaving like a normal adolescent and when it is time to worry?
The events of the past two years have taken a toll, and recent statistics are sobering. The proportion of adolescent girls aged 12-17 visiting emergency departments for eating disorders doubled in 2022 compared with 2019, while those for tic disorders roughly tripled during the pandemic, according to the U.S. Centers for Disease Control and Prevention (CDC). In April, the U.S. government-backed U.S. Preventive Services Task Force recommended that all adolescents be screened for depression and suicide risk from age 12.
At the same time, the rate of adolescent drug overdose deaths nearly doubled in 2020 and rose a further 20 percent in the first half of 2021, compared with the decade before the pandemic, even as drug use remained stable over the same period.
"We have definitely seen increasing numbers with regard to youths experiencing mental health crises; the effect of the pandemic and all different world events are taking a toll," Dr. Krystal Lewis, a clinical psychologist at the National Institute of Mental Health, tells Newsweek. "Rates of anxiety and depression were increasing due to social media even before the pandemic and the pandemic has exacerbated this." The effects of the pandemic, she adds, are likely to last for some time.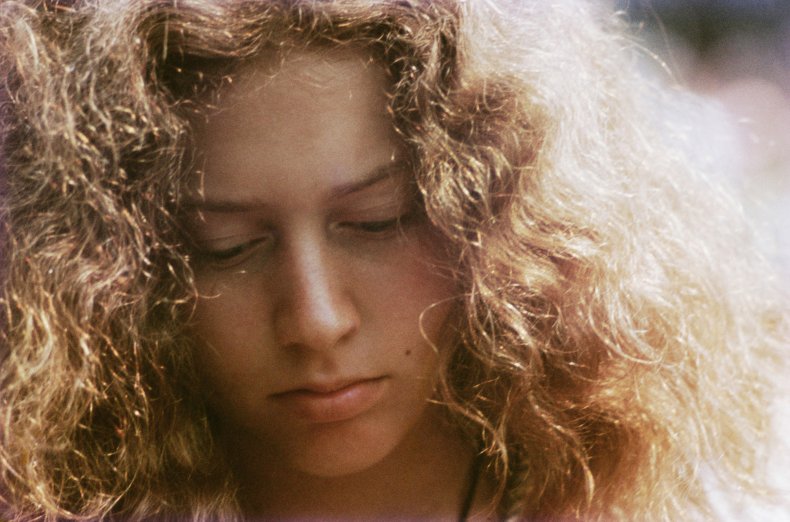 While it is common for adolescents to spend more time with peers and less with family, the repeated lockdowns of the pandemic have up-ended traditional patterns, leaving many teens feeling socially isolated and disconnected, according to child psychiatrist Dr. Howard Liu, chair of psychiatry at University of Nebraska Medical Center. One result, he tells Newsweek, has been record numbers of teens attending psychiatric emergency rooms.
"The pandemic impacted a number of teens I see; many did not do well in virtual schooling, some have not fully gone back, and more teens seem to be adrift socially," he says. "There has been a longer term disruption in activities, sports and music for many folks, which eroded a lot of the structures that used to be in place. If you were lonely before, you usually got back into it eventually; now you can go unnoticed more easily, and the more affected kids often present in crisis."
Need for Parents to Be More Vigilant
Spotting the signs of an obvious problem can be difficult in teenagers, who tend to be moody by default, Lewis says. Significant amounts of irritability, coupled with intense anger, can be an indication of underlying anxiety, she says. Expressing more negative thinking around social situations and friendships can also be a sign of concern if it appears to be more persistent.
Undertaking more high-risk behavior, such as excess alcohol use, can be a warning sign, as can other behavior that is uncharacteristic of your child, Lewis says. Parents should also look out for poor hygiene, and a change in sleeping and eating habits, including excess weight gain or weight loss. These signs are more worrying when they are part of an extended pattern, rather than observations over a few days.
Liu says he encourages parents to keep track of what he calls the domains of function. This includes looking at how teens are functioning in school, at home and in their social circles.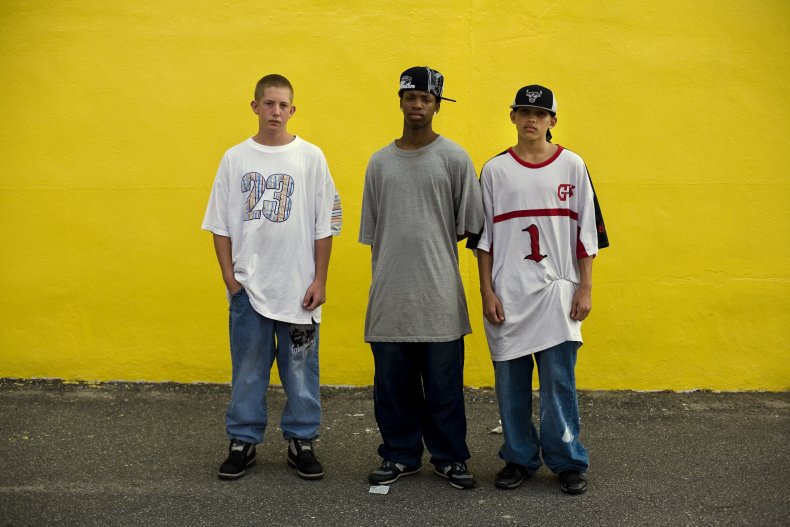 "What are their baseline grades; is that stable or sliding?" he says. "Kids always say, 'I have friends'. I always ask, do you see them outside of school? If you only see them in school, it can be very isolating on weekends and holidays."
While the cases of the Buffalo and Uvalde, Texas shooters have drawn attention to the age of the killers, Liu points out that most mass shootings aren't committed by people with mental health problems, and that most of those with mental health illnesses don't pose a threat to others. Nevertheless, he says, parents should always pay attention to any violent behaviour in teens and avoid "sweeping it under the rug."
Regularly checking in with teens is key to catching problems early. Liu notes that bullying is a reality for many adolescents, and is often a contributing factor to suicidal thoughts; yet, many teens are too embarrassed about being bullied to volunteer the information unless they are asked directly.
When to Seek Outside Support
Parents who see patterns that concern them over a few months should try to access talk therapy, Lewis says—concerns about self-harm should create a greater sense of urgency. Many primary care providers nevertheless remain uncomfortable dealing with mental health issues, and parents may need to advocate for their child, with many families facing an average waiting time of two to three months for therapy, Liu says.
"You have to be vigilant and proactive to navigate the system, which is very slow and broken in some communities," he adds.
Uncommon Knowledge
Newsweek is committed to challenging conventional wisdom and finding connections in the search for common ground.
Newsweek is committed to challenging conventional wisdom and finding connections in the search for common ground.