Leicester City: When Could Club Clinch Fairytale Premier League Title?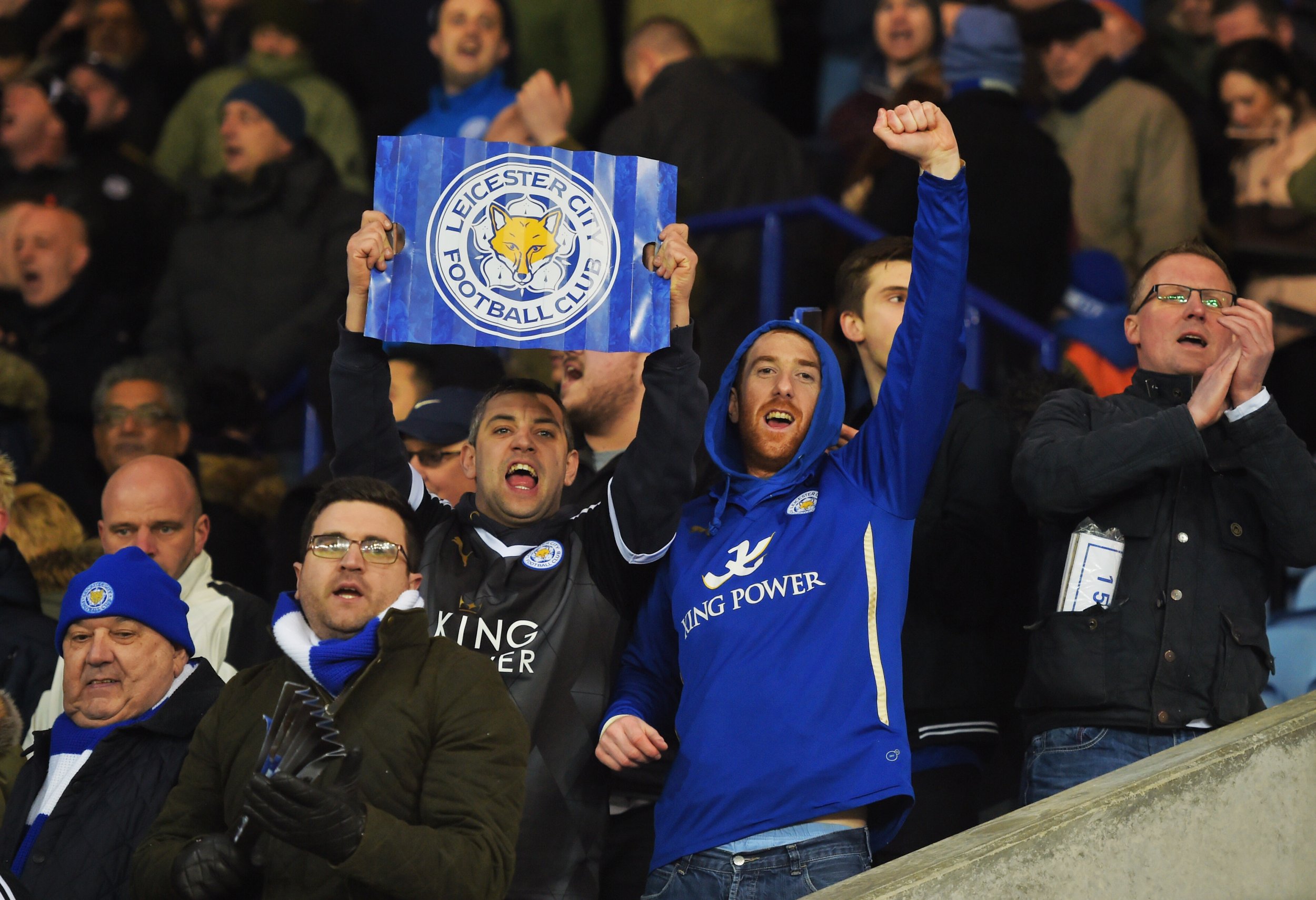 Victory on Monday night at the King Power Stadium left Leicester City if not quite touching the English Premier League trophy, then certainly within its magnetic radius.
Leicester was not at its best against Newcastle United, which put up a spirited if eventually blunt display in its first game under new manager Rafael Benitez.
But Claudio Ranieri's team extended its lead back to five points over Tottenham Hotspur, which had narrowed the gap to two with its own, comfortable victory over Aston Villa on Sunday.
Eight games remain for both Leicester and Spurs, the two main contenders left in the title race. It is getting to the stage of the season where one win for Leicester, and a defeat for Tottenham, might realistically end the London side's challenge and provide football, nay sport, with one of its most unlikely tales in history.
So what is Leicester's easiest path to the title?
Leicester plays Crystal Palace on Saturday away at Selhurst Park; no easy task, though Palace's form has dropped alarmingly since Christmas.
Win, and it will be eight points clear of Tottenham before the latter faces Bournemouth on Sunday at White Hart Lane.
That, too, is a game Spurs will expect to win, with Bournemouth all but safe from relegation, another of the season's less heralded stories.
But the pressure of chasing can do strange things to a team.
Leicester's next test is at home to Southampton on Sunday, April 3, the lunchtime after Tottenham makes an onerous-looking trip to Anfield to play Jurgen Klopp's rapidly improving Liverpool, led by the Premier League's in-form player, Roberto Firmino.
Suddenly, the gap could be 11 points with six games remaining.
Spurs' tricky run-in could cost it here, as well as some oddly-timed games for television. On Sunday, April 10, Leicester plays scrapping Sunderland in the lunchtime game. Spurs faces Manchester United at home at 4 p.m. G.M.T. Though United has endured a difficult season, it remains eminently capable of a fine performance and a positive result.
14 points with five games to go. At this point, it would be over bar the wailing.
Of course, this makes a giant assumption that neither Arsenal or Manchester City have overtaken Spurs by this point, i.e. neither has gained more than 58 points.
And so, in the world of hypotheticals, to the Boleyn Ground on Sunday, April 17. Leicester away at West Ham United. With Tottenham not playing until the following Monday night against Stoke City, a win would take Leicester 17 points clear. Should Tottenham win, the gap would be 14, but with just four games remaining for each.
Kaput. The most unlikely of tales would have its Cinderella ending, emphatically.
Of course, while Leicester is odds-on for the Premier League right now, it is far more likely it will win it closer to the end of the season —possibly even at Old Trafford on Sunday, May 1.
But the very fact of debating its shortest route shows just how a seemingly unbelievable story has quickly entered the realms of the prosaic.
Whisper it, but Leicester is almost there.