When 'DC League of Super-Pets' Is Streaming Online
DC League of Super-Pets is poised to be the next big family film to hit theaters.
The animated feature film follows the quest of Superman's pet dog Krypto to save his owner and the Justice League from the clutches of Lex Luthor and his right-hand pet Lulu.
Released in theaters on Friday, July 29 across the U.S., viewers may be wondering when the film will be available to stream from the comfort of their own home.
When 'DC League of Super-Pets' Is Streaming Online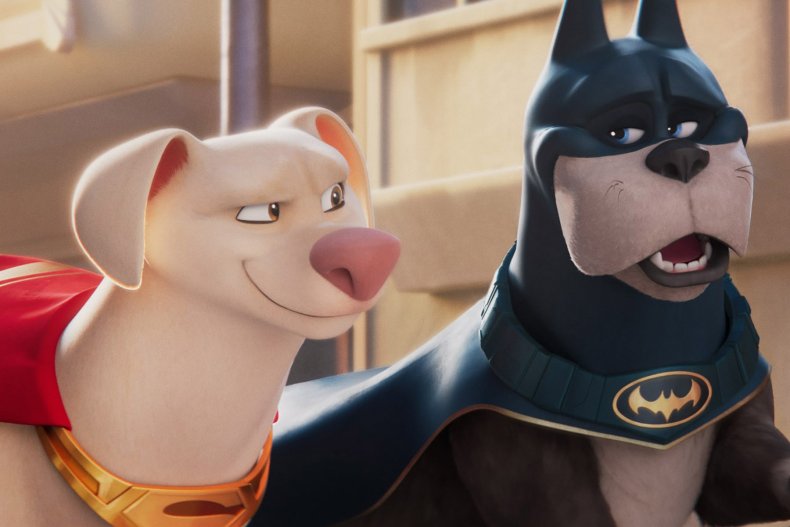 DC League of Super-Pets is a Warner Bros. Pictures animated film, which means it will be eventually available to stream on HBO Max like other films made by the studio.
While viewers might be hoping to watch DC League of Super-Pets from home straight away, this won't be possible because the film will be getting an exclusive theatrical release.
Films that are set to be released on streaming after coming out in theaters tend to have a minimum of a 45-day theatrical window, meaning the animated film will only be available to watch in theaters until at least September.
The amount of time a film is available in theaters also depends on how well it is received at the box office, Top Gun: Maverick, for example, had its theatrical run extended thanks to its popularity.
So, should DC League of Super-Pets draw in lots of viewers to theaters then its release on streaming may be delayed as theatrical runs can be extended to 90 days or even longer.
The animated film sees Dwayne Johnson and Kevin Hart lead an A-list voice cast, and the action flick follows Johnson's character Krypto as he assembles a team of stray animals, including Hart's canine character Ace, to save the Justice League.
Ace and the other stray animals have developed superpowers, whereas Krypto has mysteriously lost his, and together they make the perfect team to help save Superman and the rest of the Justice League
Warner Bros. previously released all of their 2021 films on HBO Max the same day they came out in theaters during the COVID-19 pandemic, but this decision was reversed for many of their 2022 releases, including DC League of Super-Pets.
Warner Bros. Entertainment chairman-CEO Ann Sarnoff previously told The Hollywood Reporter that they had forgone their previous day-and-date streaming releases as of January 1, 2022.
Sarnoff also told the publication: "And, no great surprise, the ones we're putting in theaters are the ones we think we'll work. It's not just about budget size, it's also about genre and the behavioral patterns of people.
"I would love to put dramas and comedies on the biggest screen possible; it's just right now they are not opening. Honestly, they weren't opening pre-COVID either."
DC League of Super-Pets is out now in theaters.