Here's When to Put Up Christmas Decorations
Christmas is the most magical time of the year, with the days leading up to December 25 associated with family time, festivity and feasting.
Many people like to prepare for Santa's arrival by filling their homes with festive decorations, from fancy fairy lights to handsome Christmas trees.
However, some people face the conundrum of when it is best to put up their Christmas decorations, as there is the suspicion of social stigma about readying for the big day too early.
QubeLuxe Style and Decor expert Debbie Marks believes people are justified to begin decorating their homes for Christmas "anytime from the first of November."
She told Newsweek: "The joy that decorations and seasonal decor bring us should be enjoyed for as long as possible, especially for those who invest in luxury installations.
"It doesn't cost any more to have your professional decor installed for a longer period of time, so you might as well enjoy it as much as you can."
Interior experts at Essential Living appear to agree, suggesting decorations can help literally lighten the mood during these recent troubling times.
They told Newsweek: "Technically, there'll be no Christmas police knocking on your door if you do decide to decorate early, but tradition does dictate that we all put our decorations up on the first day of Advent. This begins four Sundays before Christmas —which will take place on Sunday 28th November this year.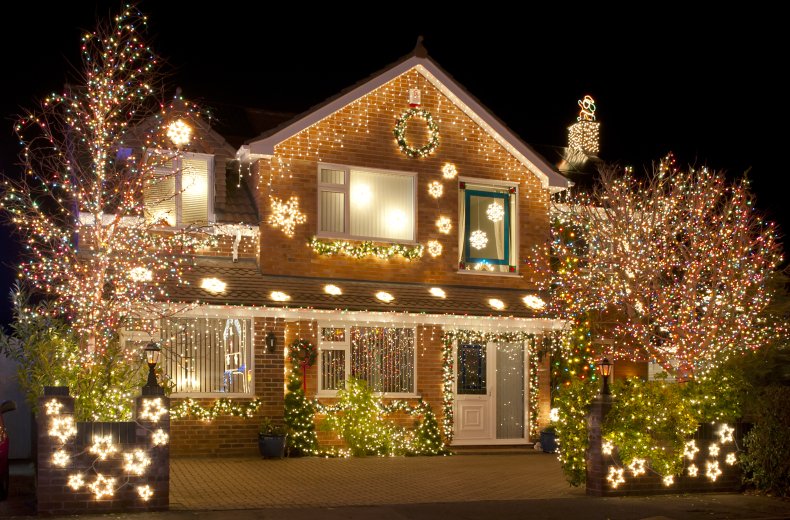 "A lot of people also choose to take the 12 days before Christmas route, hanging their lights and styling their trees on 13th December.
"Due to the intense stress of the last couple of years, we can't be blamed for putting our decor up extra early. The joyful decor has several benefits for us, so why not make it last? This is especially considering the amount of work it actually takes to put everything up in the first place."
However, Juliette Thomas, Founder & Director of Juliettes Interiors, disagrees, arguing "November too early to decorate for Christmas.
She said: "November is a busy month with thanksgiving taking place before the end of November. Thanksgiving is a time to give thanks, not a time to celebrate Christmas, which is a completely different occasion, so I advise people to wait until December to decorate the home for Christmas."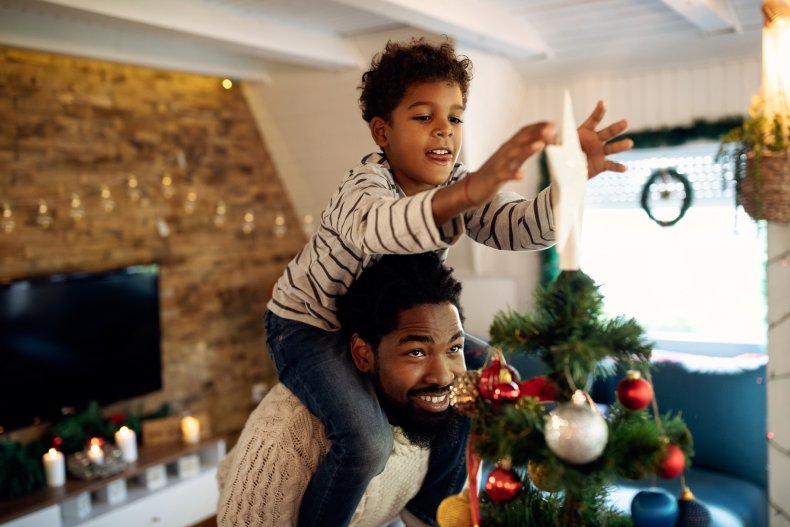 The news coincides with the release of new survey data that found although the vast majority of people in the UK put their trees up in December (70%), 1 in every 7 people put their trees up in November (13.4%) and 1 in 50 even put their trees up in October or earlier (2%).
Frances Tilstone, a spokesperson at greetings card manufacturer Scribbler, the company responsible for the data, told Newsweek there are several factors in play when considering when to start decorating.
She said: "Everyone has a different opinion on this, and often it seems that the day in which a lot of people choose to put their decorations up is more about convenience and less about tradition or routine. Christmas is such a busy time for many of us, so from our point of view, as long as you have fun in the process, you can put your decorations up whenever you like!"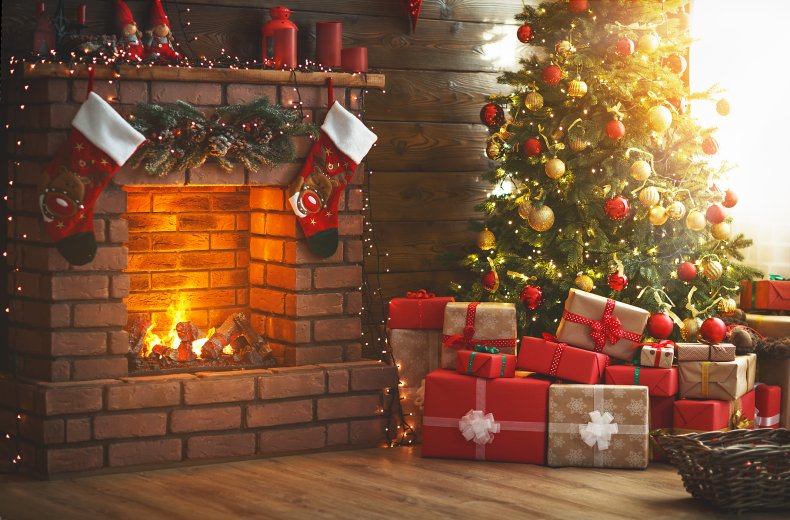 Christmas Tree World claims the introduction of the Christmas tree in homes dates back to the 1800s.
The site states: "Legend has it that the first Christmas tree in the country was erected by Queen Charlotte (the wife of King George III) in Windsor back in December 1800 and in 1840, Queen Victoria's husband Prince Albert brought her a Christmas tree from Germany as a gift.
"The tradition soon caught on, with families across the UK putting up Christmas trees and adorning them with decorations such as paper cut-outs and candles."
However, Christmas trees historically have different meanings to different people around the world.
For example, the Romans used Christmas firs to decorate their temples during the Saturnalia festival, while Pagans brought trees inside during winter because it made them think of the upcoming spring season.