Can Obama Help O'Rourke Win? Texas Rep Is Latest Potential 2020 Candidate to Meet Ex-President
Speculation that Beto O'Rourke plans to run for the White House in 2020 has been given fresh fuel after he reportedly met with former President Barack Obama last month.
The Democratic Representative for Texas met with Obama at his office in Foggy Bottom on November 16, according to The Washington Post.
Representatives for Obama and O'Rourke did not immediately respond to requests for comment. Their respective representatives also declined to comment on the meeting to The Washington Post.
The encounter comes after O'Rourke said he was not "interested" in Obama endorsing him ahead of the midterm elections, after the ex-president published a list of almost 300 Democratic candidates he backed with O'Rourke's name missing. Unconfirmed reports by CNN and Politico suggested Obama had also met with potential 2020 candidates in June.
The momentum created by O'Rourke's failed attempt to snatch incumbent Ted Cruz's Senate seat in November's midterms has earned comparison to that whipped up by Obama in the run-up to the 2008 presidential race—including by the former president himself.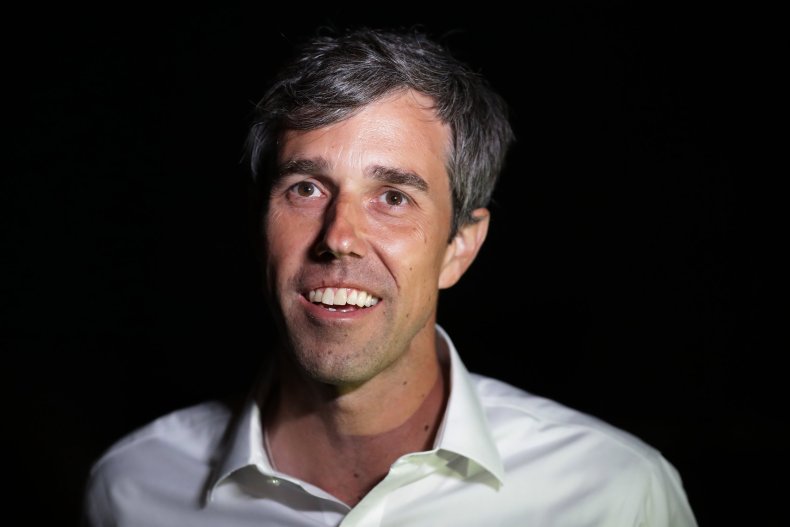 Read more: Meet Beto O'Rourke, the pro-pot former punk guitarist who could beat Ted Cruz and ignite blue wave
Last month, Obama told David Axelrod—the chief strategist of his 2008 campaign—on his CNN The Axe Files podcast that O'Rourke reminded him of himself.
He described O'Rourke as an "impressive young man who ran a terrific race."
Obama praised the Democrat for running a race which "didn't feel constantly poll-tested."
"It felt as if he based his statements and his positions on what he believed. And that, you'd like to think, is normally how things work. Sadly it's not."
The former president, who served from 2009 to 2017, argued: "The reason I was able to make a connection with a sizable portion of the country was because people had a sense that I said what I meant."
O'Rourke responded he was "honored" by Obama's comments.
He told TMZ last month: "I think that's cool that he said that and, look, I'm honored that he's taking any notice at all."
But O'Rourke has remained tight-lipped on any plans to make a bid for the White House in 2020. Before the midterms, he had repeatedly stated he would not run, and would serve his six-year term in the Senate if elected.
However, since his election defeat dashed that responsibility, O'Rourke's actions have been interpreted as suggestive that he will run for president.
A Medium blog post where he detailed running in the snow was widely regarded as symbolic of his political ambitions.
And at a town hall meeting with constituents in El Paso, Texas, he initially dodged the topic. Succumbing to pressure, he told the audience he and his wife will "think about what we can do next to contribute to the best of our ability to this community" when his Congressional term finishes on January 3.
He later told reporters at the event: "Amy [Hoover Sanders, his wife] and I made a decision not to rule anything out."