Just When Exactly Did Boston Start Having Good Music Festivals?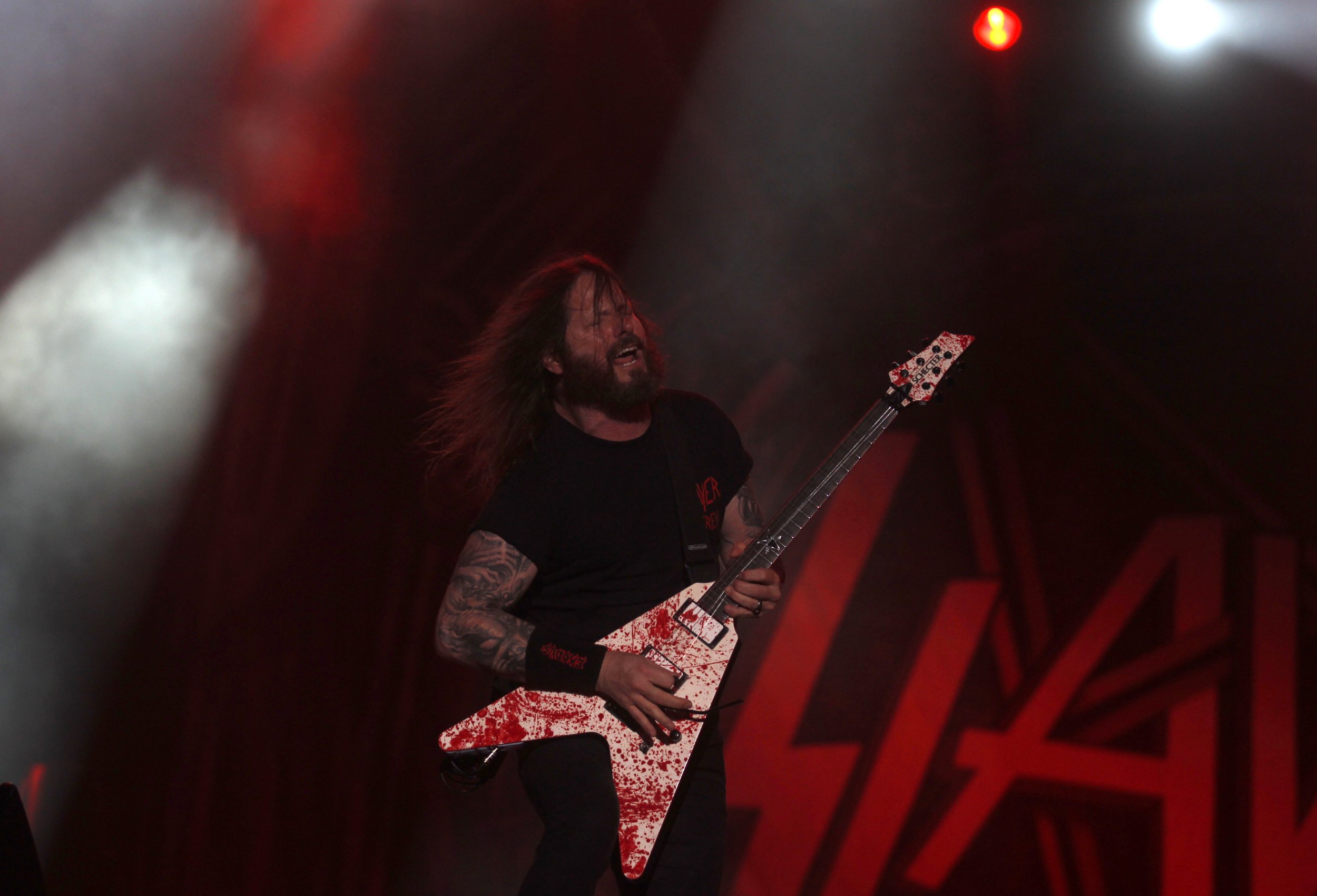 Aside from the one Dropkick Murphys track on The Departed soundtrack, Boston has a long history of being dismissed as a music town. In Rob Reiner's 1984 rocku-mockumentary classic This Is Spinal Tap, heavy-metal band manager Ian Faith tells the group that its gig in Boston has been canceled. "I wouldn't worry about it, though," he says. "It's not a big college town."
Of course it's big college town, Ian! You don't have to be a mathematically gifted janitor at MIT to figure that out. Still, before the last half-decade or so, Boston wasn't exactly known for hosting extravagant, multiday music festivals—unless you count nearby Worcester's annual (and excellent) New England Metal & Hardcore Festival. Or one of the rum-fueled sea-shanty sing-alongs after the Boston Tea Party. But lately, Beantown has born plenty of musical festival fruits. Annual music-and-technology takeover Together Boston has been around since 2010, Summer Arts Weekend was founded in 2012 and the rock and pop sets at Boston Calling came into the fray in 2013. And now, adding to the melting pot, Converse—the only Massachusetts-based rock-and-roll shoe company—announced Converse Rubber Tracks Live Boston, a free multimusical genre event that will take place from April 27 to May 1 at the Sinclair, a live music venue and gastropub in Harvard Square.
The Converse Rubber Tracks Live lineup is divvied into five different-themed concerts: alternative rock, indie-dance, heavy-metal, hip-hop and punk. Day One kicks off with Lorne Michael's unfavorite, The Replacements. (In 1986 the group was "banned" from SNL after a drunken, out-of tune performance). The Replacements are followed by Dinosaur Jr. and The Young Leaves. The second day pulses with "indietronica" Cambridge natives Passion Pit, Baths and Radclyffe Hall. Day Three reigns in blood with thrash-metal pioneers Slayer, plus Doomriders and Rozamov. On the fourth day—which is emceed by Chance the Rapper—Action Bronson and Michael Christmas. Day Five crashes to an apocalyptic close with Descendants, King Tuff and Bent Shapes.
It might get a little snug: The venue holds 525 people, and these bands usually attract much bigger crowds. Tickets for Converse Rubber Tracks Live will be chosen electronically, at random, after registration. "From our past experience, we're expecting thousands of registrants," said Jed Lewis, Converse's global music marketing director. "Unfortunately the demand is going to outweigh the amount of tickets and space we have inside."
Converse is sponsoring the concert series for hype, not profit: Later this spring the brand will open its new global headquarters store in a 200,000-square-foot space within Boston's Lovejoy Wharf.
This year's Boston Calling, from May 22 to 24, showcases Beck, My Morning Jacket and the Pixies. Crash Line Productions co-founder Brian Appel, who organizes the festival, says the city is "arguably the most difficult city in America to do live events, for government reasons or lack of space."
Somehow, Olde Town has made these events work. Not that it matters: "It's not a big college town."