What Is Cyber Monday? Differences From Black Friday Deals And Sales
Cyber Monday is one of the busiest shopping days of the year, and in recent years, it's only gotten bigger. The shopping day is long underway this year and will compete to beat last year's record sales of $6.59 billion, according to Forbes' report of Adobe data.
Though the shopping holiday is well known and widely celebrated it only began in 2005. The term "Cyber Monday" was created for a Shop.org press release and caught on quickly. Cyber Monday has only grown since its start and continues to grow in sales every year. In 2015, $2.98 billion in sales were recorded, and in 2014, $2.65 billion. In 2016, the record was set at $3.39 billion, meaning the 2017 sales doubled the holiday's record, according to Adobe data. In 2018, sales are expected to fall around $7.8 billion, according to CNBC.
This year, more than ever, Cyber Monday seems to be a continuation of Black Friday. While the holidays are separate and were formed separately, some of the largest retailers, like Target, Best Buy and Walmart, began their sale options before Black Friday and continued them through Monday.
Black Friday also took prominence as an online shopping day, too, showing a whopping $6.22 billion spent in online deals on the holiday. That's a 23.6 percent growth from 2017's online sales, according to CNBC. This year also broke a record in smartphone sales, with over $2 billion in sales on the devices alone.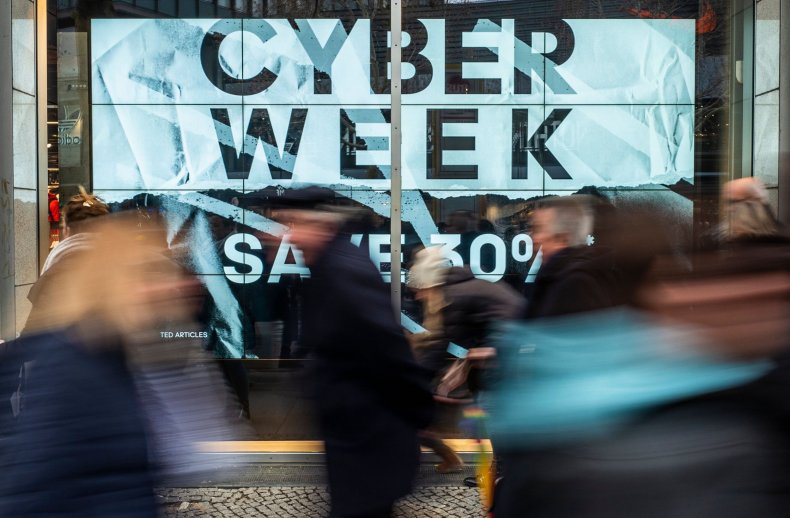 The term "Black Friday" began much earlier than "Cyber Monday" was coined, in 1896 specifically, according to the History Channel. Two finance men, Jay Gould and Jim Fisk, attempted to buy as much gold as they could in order to spike the gold price and sell it for a giant profit. The men's plan was discovered on September 24, 1896.
That terminology later linked to Black Friday shopping because of the expected loss of profit on a retailer's behalf because of the items they let go for discounted prices, though History Channel noted the concept is not financially accurate.
Exactly how the modern version of Black Friday became a major shopping day is unknown, but some link it back to Thanksgiving Day parades in the 19th century. Toward the end of the parades, Santa Clause would show up to mark the start of the Christmas season, Mental Floss explained. Because of this official start, many would use Santa's appearance as inspiration to begin their Christmas shopping in celebration.