When Different Is Better: How To Avoid Just Checking the Diversity Box
Different is better when the leadership agrees that there is value in hearing from people with different viewpoints and experiences.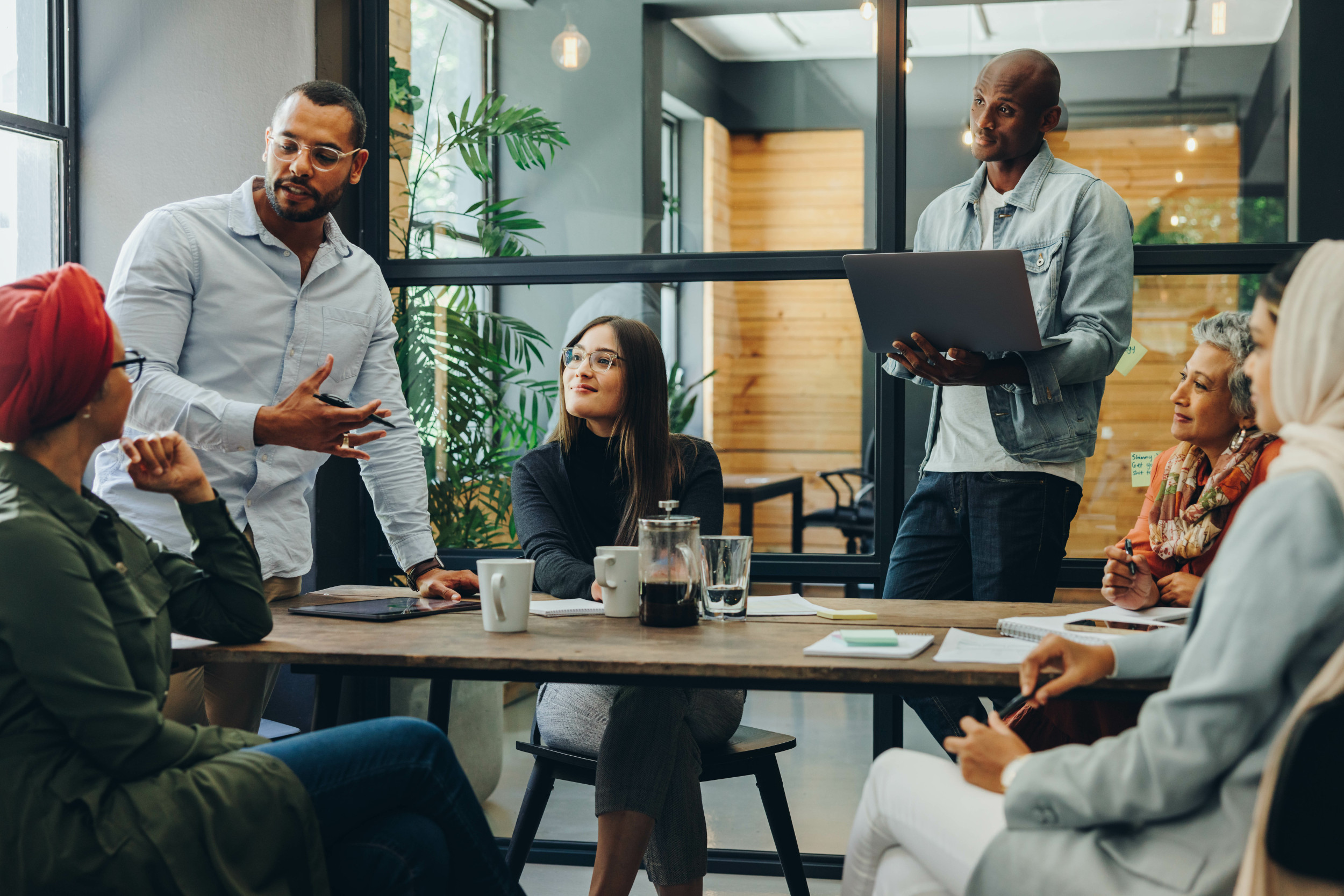 There's a lot of conversation around diversity in the workplace. And, it's a very big topic. There's the diversity of ethnicity, experience, age, gender identification, sexual orientation, education, and geography to name a few. The more diverse the workforce, the more creative. Even though diversity, equity, inclusion, and belonging (DEIB) is, let's say, trending, it is still largely misunderstood.
Too many organizations still view DEIB as checking a box. As long as they say they have a supplier diversity program, for instance, that's enough. They think there is no more they need to do. The complexity of challenging a company on this issue is untenable for a small company interested in providing products or services. So, it looks good in an annual report but lacks true commitment to using and supporting diverse small businesses. Not only does this hurt the small business community, but it also hurts the corporation as well. The corporation misses out on the flexibility and loyalty it could be receiving. There's also security that comes from working with a diverse pool of small businesses. The corporation isn't held hostage to one supplier.
Enthusiastically and intentionally seek diverse suppliers for your needs. Search for WBE, DBE, and MBE organizations. Then reach out to them and ask them to apply to be a supplier. When you receive applications from diverse businesses, give them real consideration. Take the time to get to know them and seek to find ways for them to work with your company. Investigate organizations that diverse businesses belong to. Examples include LGBTQ chambers, women business owner groups, and hispanic chambers of commerce.
When it comes to hiring, it seems most organizations are aiming at the wrong target. So many companies are focused on filling a position, period. They look for someone with experience in the industry or the position — for someone who has the skill set to be successful. However, most leaders don't think about the value of actively seeking candidates who are different from themselves. I say "actively" because it is something that should be intentional. Hiring with diversity in mind is not necessarily something that is second nature. So, it requires focused attention to ensure it happens.
When everyone in the C-suite is upper middle class, white, heterosexual, college-educated, and male, there is the danger of groupthink. Everyone thinks alike because they come from the same sorts of experiences, backgrounds, and belief systems. New and different ideas don't show up because their frame of reference is too similar. It can be impossible to see alternatives or options beyond what has always been done.
This leadership makeup stands in the way of creativity. Since creativity is the foundation for longevity and relevance, we can see the danger of being too similar. The world changes. Companies need to keep up with those changes. If companies aren't tapped into the moving tides of those changes, their blinders can prevent them from adapting. Many companies have failed because of these blind spots.
However, if the leadership of an organization reflects the global economy that now exists, the company is often better positioned to compete effectively.
The diversity issue doesn't stop at the door of the C-suite. Companies should seek to diversify their entire organization. The entire staff should reflect the broader community. Problem-solving is more effective when there are diverse viewpoints. We need to engage the experiences and ideas of a variety of individuals to gain the best solutions. If your staff is too homogenous, the solutions will tend to be consistent and usual. That doesn't provide the business with better solutions necessarily.
Since hiring with diversity in mind is not automatic, consider adding it as a requirement in your hiring process. Don't dismiss a candidate because they don't look like what you think of as qualified. Ask yourself what they might bring to the company that is beyond the task at hand. If your first thought is to pass on a candidate, think again. It is worth the time and energy to expand your viewpoint. There's a strong chance you'll find gems you would have previously passed on.
A lack of diversity can also make it difficult to sell to a broad spectrum of prospects. If you don't know your prospects, you can't speak to them in a way they can hear. When your staff resembles the greater community, your company can have a better understanding of what matters to the greater makeup of your audience. Assuming you know your target market without surrounding yourself with people who resemble that market is dangerous and shortsighted.
Leadership that doesn't appreciate how the diversity of staff, suppliers, and clients is best for business are missing out on invaluable resources. All businesses have goals — and every decision should be tethered to those goals. The leadership has to believe and understand that having diversity throughout the organization can help the company realize its goals and improve its longevity.
Different is better when the leadership agrees that there is value in hearing from people with different viewpoints and experiences. Creativity comes from curiosity. Curious people want to surround themselves with divergent backgrounds and experiences. Curious people invite different views and ideas. Different is not better when it is seen as something that meets an expectation without real value for the organization. Just checking the box doesn't serve anyone. In the long run, checking the box will likely hurt everyone.