When Do the Clocks Change? European Union Backs Ending Daylight Savings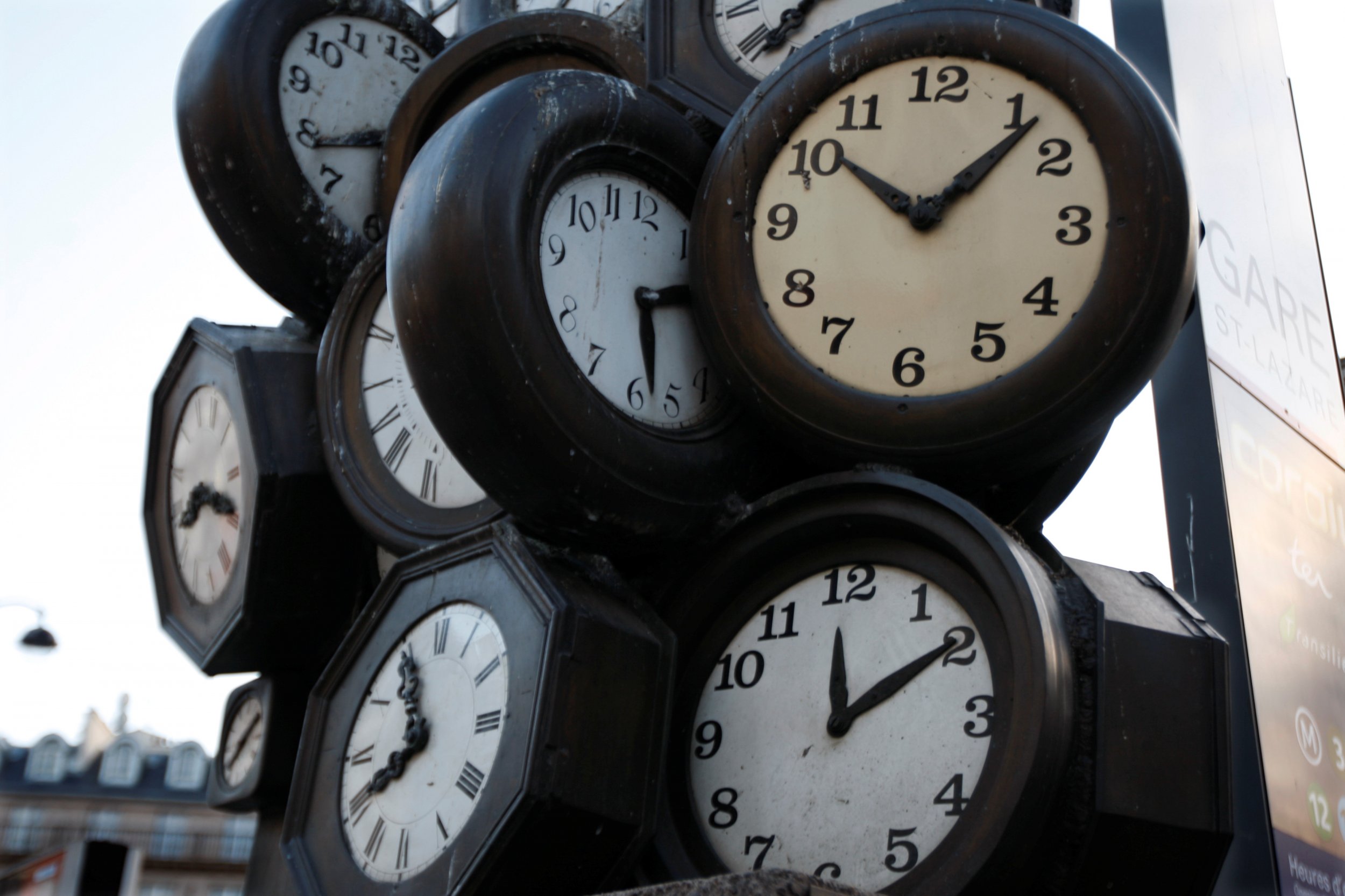 The EU Commission is proposing to abolish daylight savings after a survey found that a majority of Europeans were against the practice of adjusting clocks in the spring and the fall.
Jean-Claude Juncker, the commission's president, revealed that a July-August consultation showed more than 80 percent of citizens in Europe no longer wanted to turn their clocks back and forth an hour for daylight savings.
"We carried out a survey, millions responded and believe that, in future, summertime should be year-round, and that's what will happen," he said, before confirming that a decision would be made later on Friday, August 31.
"I will recommend to the commission that if you ask the citizens, then you have to do what the citizens say," Juncker continued. "We will decide on this today, and then it will be the turn of the member states and the European Parliament."
The proposal will still need to be approved by the 28 EU countries and MEPs before it can be enforced.
For years, EU legislation has required all 28 national governments to set their clocks forward an hour at the end of March for summer, and back again at the end of October for winter.
Advocates of the practice argue that having an extra hour in daylight during summer increases citizens' standard of life, saves energy and increases productivity. However, daylight savings critics complain that time-adjusting is difficult to adapt to and could have negative short-term implications on health.
Despite their intentions to abolish daylight savings, the commission has yet to draft the proposal detailing how and when it would be implemented.
One option suggested in the EU Commission's consultation paper is to allow each member state the opportunity to decide for itself whether to remain permanently in summer- or wintertime: "a sovereign decision of each member state," Alexander Winterstein, a commission spokesperson, described it on Friday.
The public consultation found that 84 percent of the 4.6 million respondents wanted daylight savings to end.
"The commission regularly receives feedback from citizens on the summertime issue, which often refer[s] to what they perceive as negative health impacts of the disruptive time change relating to sleep deprivation and other kinds of negative consequences," the commission said. "However, some also ask that the current system be maintained, as they believe it has positive effects."