When Do the MLB Playoffs Start? MLB Playoffs 2018 Schedule, Teams Picture Update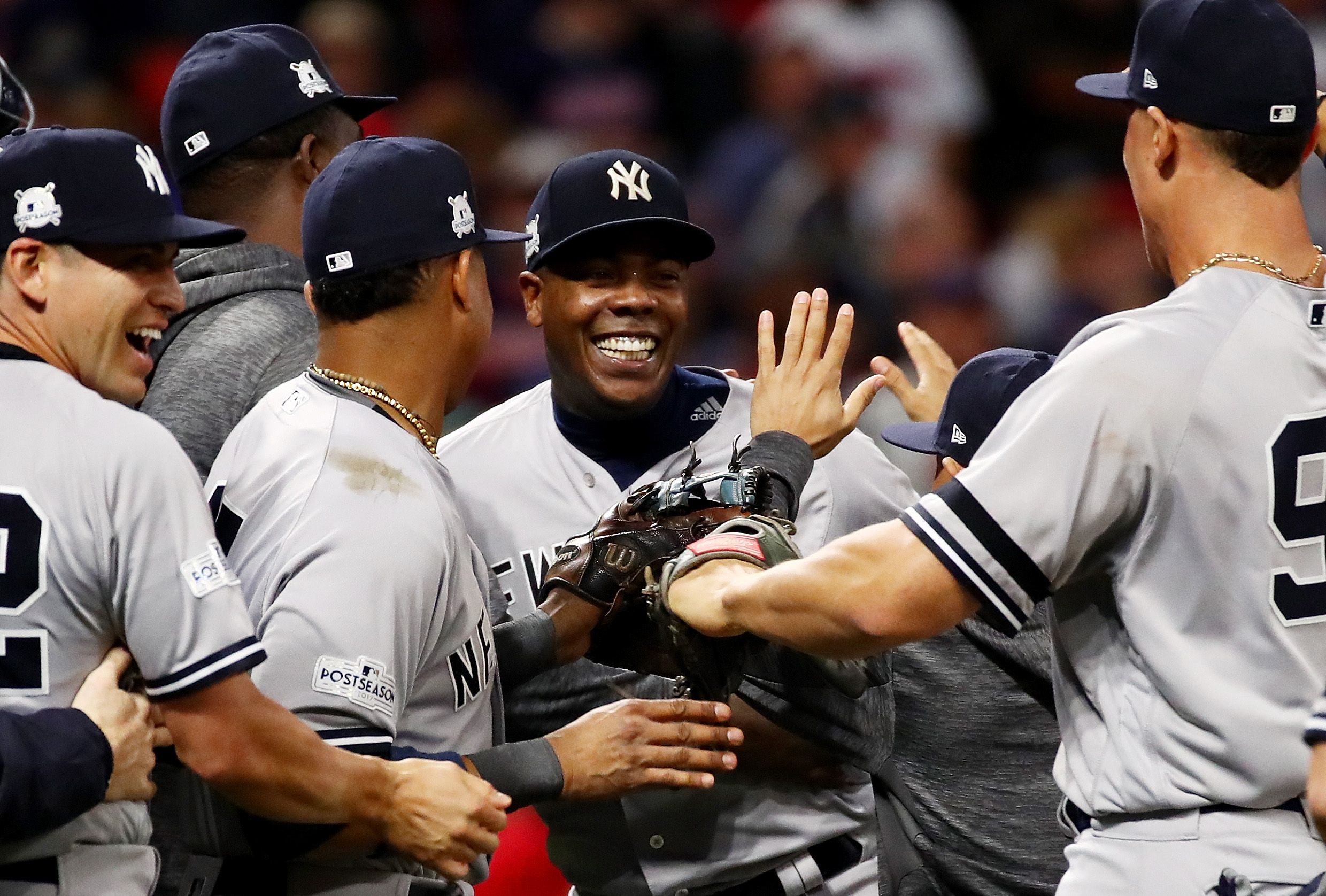 October is getting nearer and to baseball fans that leads to a few natural questions in anticipation: When do the MLB playoffs 2018 start? What MLB teams are likely in the playoffs? When is the World Series?
We've got your answers on playoffs and World Series dates and more below as Major League Baseball's regular season hits the home stretch and we get ready for the playoff games that culminate with the World Series 2018, beginning October 23.
But first, let's consider what teams are making a run this week as the playoffs picture starts shaping up with just two weeks to play in the regular season.
In Milwaukee, Christian Yelich is one newcomer helping drive his team toward the playoffs. Traded in January from the Marlins to the Brewers, Yelich is making a second-half season run likely to land Milwaukee in October action.
"If the season ended now, Milwaukee would be the National League's top wild card, and the division title is still in play for the Brewers, who trail the Cubs by only 2½ games in the NL Central. Milwaukee can thank Yelich, who is hitting .343 with a .700 slugging percentage since the All-Star break," the AP reported.
In Cleveland, there's no question about the playoffs. The Indians clinched a third consecutive American League Central crown this past weekend. They've made a habit of winning in Cleveland in recent years but the Indians hope to advance beyond the Divisions Series this year, after falling off in the playoffs in 2017.
The Indians will likely open the playoffs against either Houston or Oakland.
Out west, the Los Angeles Dodgers are still battling for a National League Division title, moving back into first place by a half-game with an 8-2 win over the Colorado Rockies on Monday.
Elsewhere in the National League, the Chicago Keeps are still ahead of Milwaukee by two-and-a-half games for the division lead, and the St. Louis Cardinals are fighting for the second National League Wild Card playoffs spot, a half-game ahead of the Rockies and three games back from the Brewers.
Here is a complete rundown on the MLB 2018 playoffs picture as of September 18.
When do the MLB Playoffs 2018 start?
*This year's MLB playoffs start on October 2 with the National League Wild Card Game on ESPN.
*The American League Wild Card Game is October 3 on TBS.
*National League Division Series begins October 4
*American League Division Series begins October 5.
*National League Championship series begins October 12
*American League Championship series begins October 13
When is the World Series 2018 including dates?
The 114th World Series starts on Tuesday, Oct. 23.
Game 7 of the World Series will take place October 31 if necessary.