When Do Student Loan Payments Resume? What to Know as Biden Looks to Extend Deferment
Update January 21, 2021, 9:17 a.m. EDT—President Biden signed an executive order that extends the pause on federal student loan payments and interest accrual until September 31.
Original:
President Joe Biden is looking at extending the deferral on student loan payments until October, but without an official action, payments will resume at the end of this month.
Biden has officially made his way into the Oval Office, and one of the items at the top of his to-do list is pushing off student loan payments. Borrowers hold an estimated $1.5 trillion in federal student loans, a debt that's caused people to avoid buying homes, starting families and businesses and even paying their bills.
The pandemic exacerbated this burden as millions lost their jobs or had hours cut and Biden wants to continue relief for borrowers. He asked the Department of Education to consider "immediately" extending the deferral on interest accrual and payments until September 30. Biden also left the door open to continue relief past that date.
However, in the world of legislation, a plan means nothing until action is taken. So, until the Department of Education extends the deferral or Biden signs an executive order, payments are still due February 1.
Former Education Secretary Betsy DeVos suspending loan payments and interest accrual on March 20, a week after the World Health Organization (WHO) declared the coronavirus outbreak a pandemic. Days later, on March 27, Congress passed the Coronavirus, Aid, Relief and Economic Security Act (CARES), extending relief measures through September 30, 2020.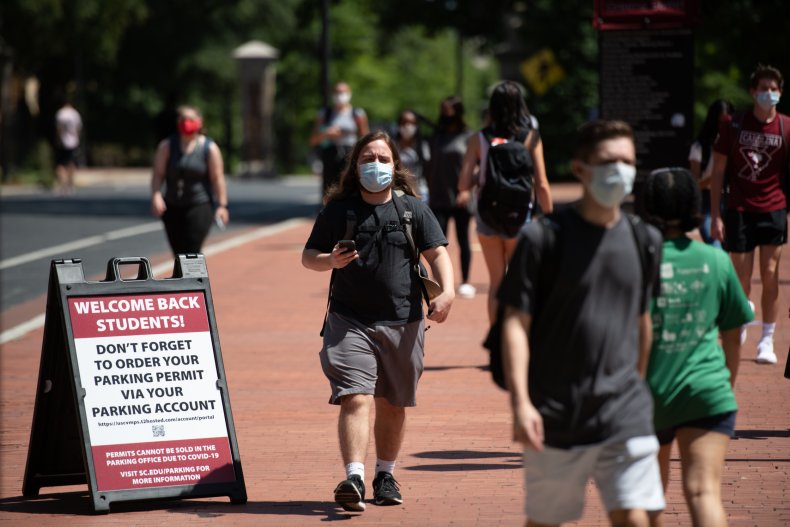 Then, in August, as it looked increasingly clear that a deal between Democrats and Republicans for further relief wasn't on the horizon, President Donald Trump directed DeVos to continue the suspension until December 31. That extension was then extended to January 31.
Along with not requiring people to pay their student loans, the action also suspends interest from accruing. However, not everyone is eligible for the relief. Since March, the deferral on payments and interest has only been for those with federal student loans.
The same stipulation that only federal loan borrowers will be eligible for relief applies to Biden's proposed extension.
Just because a deferral is in place does not mean a person must take advantage of it. If someone is in the financial position to continue paying their loans, they are welcome to do that to continue reducing the principal balance.
Student loan cancellation is likely still on the table, but it hasn't been enacted yet, despite some Democrats pushing for it to be one of the first actions taken by the Biden administration. In September, Senators Elizabeth Warren and Chuck Schumer advocated for the next president—regardless of who won the election—to cancel $50,000 worth of student loans for each borrower.
Later, Schumer clarified that loan forgiveness would only apply to those with an income below $125,000. The top-ranking Democrat has reportedly spoken to Biden about the plan, although the president hasn't come out and supported it.
However, Biden does support canceling up to $10,000 in federal loans for borrowers because of the pandemic, so some additional relief may be coming.