The first day of fall is tomorrow, but the change of seasons doesn't mean it's time to change the clocks.
Wednesday marks the start of the fall season and while our clocks "fall back, '' as the popular expression goes, in autumn, it doesn't happen until November. Daylight Saving Time always ends on the first Sunday in November and this year, that will occur on November 7 at 2:00 a.m. local time.
So, there's no need to change your clocks before you go to bed on Tuesday, and think twice before staying up extra late because you also won't be getting an extra hour of sleep on Wednesday.
While Daylight Saving Time is an artificial creation, the start of the fall season is based on astronomy. On Wednesday, when the autumnal equinox occurs, the sun will be exactly above the Earth's equator and there will be about equal hours of day and night. Beginning on Thursday, the amount of daylight will start to wane and the nights will seem longer until the winter solstice in December, the shortest daylight period in the Northern Hemisphere, when daylight starts to increase.
Since Daylight Saving Time was created by Congress, there's some debate as to whether it's necessary. Intended to conserve energy by increasing daylight hours, it requires states that participate to change their clocks twice a year. While states can opt out of Daylight Saving Time, they must adhere to Standard Time, but legislators are looking to change that.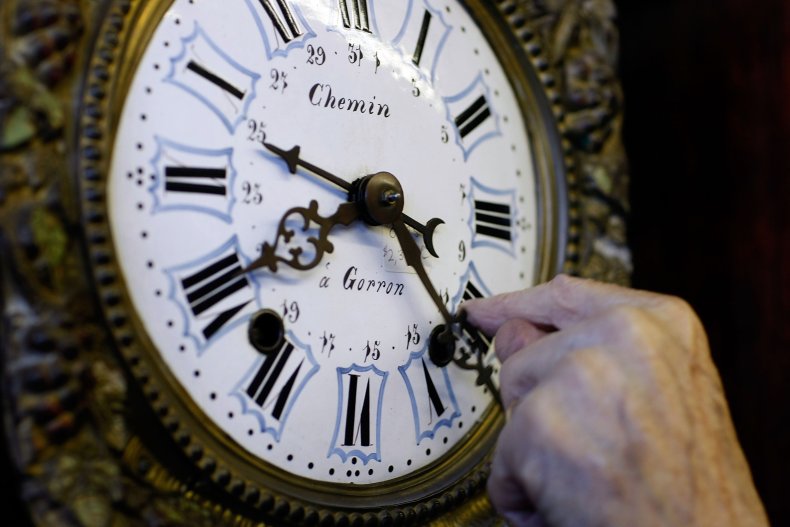 Senator Marco Rubio has tried repeatedly to make Daylight Saving Time permanent, negating the need for Americans to change their clocks at all. Last year, Rubio and Senator Rick Scott introduced a bill that would have kept America on Daylight Saving Time until November 7, 2021. Amid the pandemic, Rubio argued that the government asked "a lot of the American people" and called the additional daylight hour "critical" to helping families and children.
Rubio, Scott and several other colleagues, including Democratic Senators Sheldon Whitehouse, Ron Wyden and Ed Markey, reintroduced a bill to make Daylight Saving Time permanent.
"Americans' lifestyles are very different than they were when Daylight Saving Time began more than a century ago," Whitehouse said. "Making Daylight Saving Time permanent will end the biannual disruptions to daily life and give families more daylight hours to enjoy after work and school."
Hawaii and Arizona don't participate in Daylight Saving Time and the legislators' bill wouldn't force them to observe it. While legislators noted voters in 16 states expressed interest in making Daylight Saving Time permanent, the legislation failed to move through Congress, which would be required to enact the change.
So, for now, clocks will once again change on November 7, falling back one hour.