When Does 90 Day Fiancé Return? Meet Season 7's New Couples and Drama
The return of 90 Day Fiancé is closer than fans think. Season 7 of the TLC reality show will air on November 3 with seven new couples, and fans are likely to be thrilled by their dramatic story lines.
90 Day Fiancé follows American people, each with a partner from another country. In order for their partner to gain U.S. citizenship, they must be married in 90 days. Through the quick process, the couples typically face a variety of challenges from lifestyle to family problems.
Here are the couples are a glimpse into their stories, which will unfold onscreen in November, according to E! News.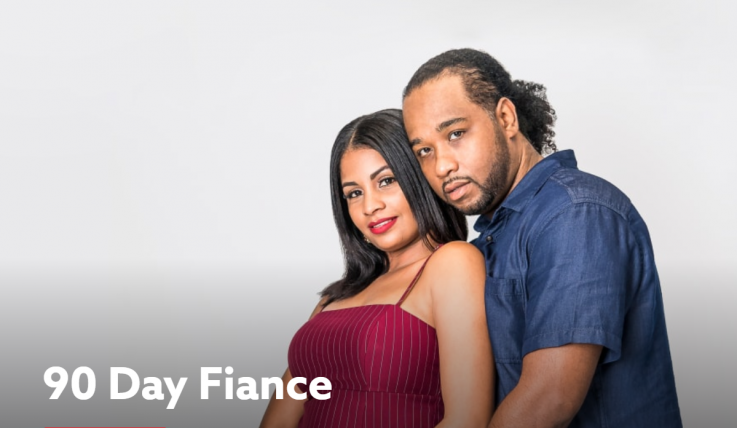 Mike and Natalie
American Mike (34) was set up with Natalie (35) by his best friend. The friend had married a woman from Ukraine, and Mike liked the idea. When he met Natalie in person, he went to Ukraine. At their second meeting, in Paris, he proposed. If they'd like to keep their relationship growing on American soil, the pair will have 90 days to get married once Natalie sets foot in America.
Blake and Jasmine
Blake (29) and Jasmine's (27) relationship will spark the first family misunderstanding on Season 7. They met on a dating app, and Blake proposed to Jasmine the second time he visited her in Finland. But Jasmine's sister is already living in Los Angeles. Her family ties to America have Blake's family questioning if Jasmine is only in the relationship for a green card.
Anna and Mursel
These 38-year-olds connected online over a mutual love of beekeeping. Despite a language barrier, the internet friends swapped photos of their bees until Mursel proposed digitally. Anna traveled to Turkey to meet him, and the pair decided to take their love to America. Despite their wholesome start, Anna already has three children, which goes against his family's belief that children should only be produced in marriage.
Michael and Juliana
Michael (41) met Brazilian model Juliana (23) at a yacht party in Croatia. After initially failing to secure a visa to bring Juliana to America, Michael proposed so they could file for a K-1 visa. Michael lives a bachelor lifestyle, and he has responsibilities to an ex-wife and children. The couple's drama will likely revolve around Juliana's adjusting to his home life, rather than the life of the party yacht.
Emily and Sasha
While in Russia, Emily (28) became Sasha's (31) English tutor. A romance sparked, and Emily got pregnant. Now, Emily wants to bring Sasha and his two sons, each from different mothers, to America to live as a family of five. But given Sasha's two exes, Emily's family is skeptical.
Tania and Syngin
Tania (29) flew to South Africa to meet a man she connected had with on a dating app. That's not who she ended up with, though. Syngin (29), a bartender, won her heart, and, after an instant connection, Tania spent nearly five months in South Africa. Now, they're taking the next steps to become a couple in America.
Robert and Anny
Robert (41) proposed to Anny (30) after spending only eight hours together in person. The pair got to know each other on a dating app; and on a cruise with a stop in the Dominican Republic, Robert got down on one knee. When Anny gets to America, will his busy lifestyle, his son and the couple's lack of time spent together cause problems?
90 Day Fiancé and its spinoffs are wildly successful on TLC. In 2018, the series and 90 Day Fiancé: Happily Ever After, 90 Day Fiancé: Before The 90 Days and 90 Day Fiancé: What Now were all renewed. The franchise also premiered 90 Day Fiancé: The Other Way in 2019 in which Americans move to other countries for love.
When Does 90 Day Fiancé Return? Meet Season 7's New Couples and Drama | Culture