When Does 'Bachelor In Paradise' Start? Casting Rumors, Time and Date the 2019 Season Returns
The Bachelorette may be over for 2019, but that only means Bachelor In Paradise is almost here. The most dramatic Bachelor franchise series takes place on a beach in Mexico each summer and promises new romances, break ups, fights, cheating and more. The season is just around the corner, and fans of the Bachelor shows won't have to go another Monday without seeing Chris Harrison on their screens. Here's everything you need to know about the upcoming season.
When Does Bachelor In Paradise Premiere?
Bachelor In Paradise first premiered in 2014, which means the spin-off is going on its sixth season will air in Summer 2019. Typically, the show premieres the week after the Bachelorette summer series wraps up. This year will be no different.
The beach show will premiere on Monday, August 5. It will continue to air both Monday and Tuesday throughout its summer season at 8 p.m. ET on ABC.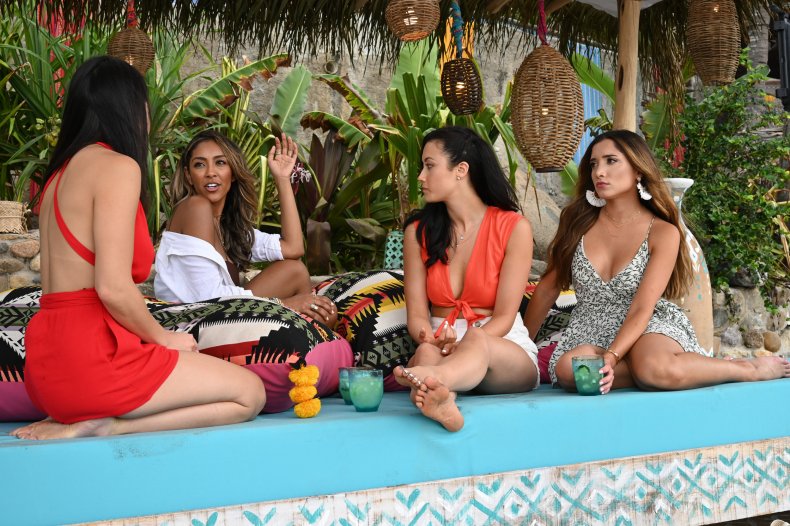 Who Is The Cast?
The Bachelor In Paradise cast in 2019 pulls mostly from recent seasons, Hannah Brown's Bachelorette season and Colton Underwood's Bachelor season. Some past contestants are included in the lineup as well. It's important to note as the Bachelor In Paradise summer goes on, new singles will arrive on the beach in an attempt to find love. This can get tricky, though, as it may require them to step in and break up a couple that's been established already.
ABC released a list of the original Bachelor In Paradise singles, meaning those who will start off the season before the add-ons join in. The list is: Blake Horstmann, Hannah Godwin, Tayshia Adams, Chris Bukowski, Caelynn Miller-Keyes, Katie Morton, Derek Peth, Sydney Lotuaco, Wills Reid, Demi Burnett, Clay Harbor, Cam Ayala, John Paul Jones, Bibiana Julian, Kevin Fortenberry, Annalise Puccini, Jane Averbukh, Onyeka Ehie and Nicole Lopez-Alvar.
Spoilers say there will also be one cast member this season who has not appeared on a Bachelor show before. This isn't entirely uncommon, as one former Bachelor In Paradise single brought her sister along to find a summer romance.
Where Does It Take Place?
Bachelor In Paradise films in the same location each summer: the Playa Escondida Resort, according to Life & Style. The resort is fully operational when not filming Bachelor In Paradise. You can book rooms year-round. Resort amenities include a spa, yoga, pools, beachfront and a beachside bar, as seen on the reality show.
When Does 'Bachelor In Paradise' Start? Casting Rumors, Time and Date the 2019 Season Returns | Culture