It's almost time for another Bachelor season, as former Bachelorette contestant Peter Weber takes center stage.
Weber's season kicks off with a three-hour premiere episode on Monday, January 6. Typically, Bachelor premieres are two-hours long and focus entirely on the opening night cocktail party and elimination. Weber's season will change that longstanding formula.
ABC already revealed the first group date and a one-on-one date will also be featured in the episode. This means viewers will get to witness all of the classic limo entrances and jump straight into the season's usual routine.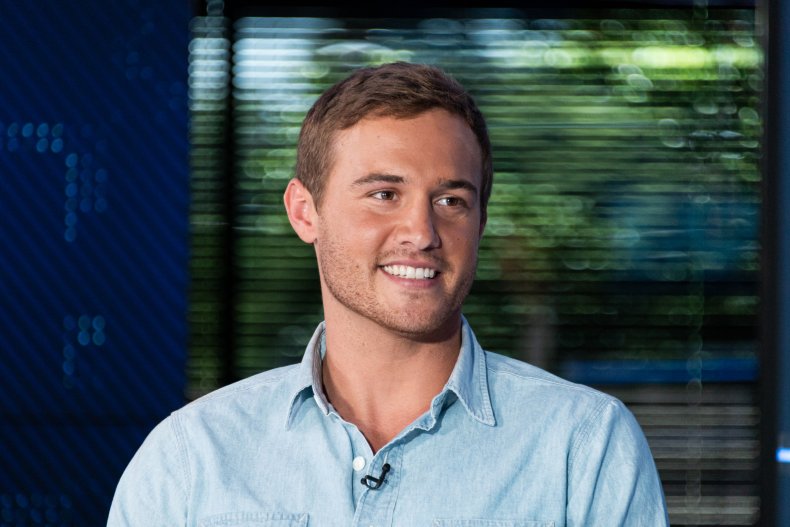 Viewers may also see some majorly-teased drama. Previews of Weber's season show former Bachelorette Hannah Brown speaking with the star in an intimate setting. The pair were in a relationship when Weber competed for Brown's heart on The Bachelorette in Summer 2019. The ABC teaser shows Weber asking Brown to stay on the show.
Whether or not a romance will blossom again is unknown, but Brown seemed to put the rumors to rest.
At the time of Weber's filming, Brown was competing on Dancing With the Stars. She commented on the grueling rehearsal schedule and seemed to imply she wouldn't have time to film a full season of The Bachelor, too. "I feel like if we put two and two together, like, I worked my a** off to win that mirrorball...I was in the studio eight hours a day," she explained at KIIS FM'S iHeartRadio Jingle Ball at the start of December.
That doesn't mean Weber won't find love. While official spoilers for the end of his season aren't available yet, details of Weber's journey through hometown dates -- which airs when four contestants are left on the show -- have already surfaced on Reality Steve.
Weber's season will likely include a handful of windmill references, a call back to Brown's Bachelorette season when the two were intimate "in a windmill" while filming the show.
Weber has already commented on the inevitable mentions of the experience.
"My private life is my private life is my private life and I don't like that it defines me," Weber said in an interview with People. "I understand that it came out... And I know people have had fun with it and I guess it's a good thing that I've been laid-back and easygoing about it. But there's so much more to me than just a windmill. And I'm ready for that to be left in the past."