When Does Carole Baskin's 'Dancing With the Stars' Season Start?
The reign of Tiger King isn't over just yet. Carole Baskin is joining the cast of Dancing With the Stars Season 29, months after rising to overnight fame following the March premiere of the phenomenally popular Netflix documentary.
While the height of Tiger King fever feels like it was ages ago—it debuted way back when people across the country first started to seriously self-quarantine because of COVID-19—Baskin has taken a small step back from the spotlight. She's still a household name (in our households, at least), and now she's capitalizing on that infamy by taking the Dancing With the Stars dance floor.
The cast list for the newest season of the reality-competition series was announced on Wednesday and it includes some other members of reality-TV royalty, like Nev Schulman of Catfish; Monica Aldama, the head coach on Netflix's Cheer; Kaitlyn Bristowe from The Bachelorette; and Selling Sunset's Chrishell Stause.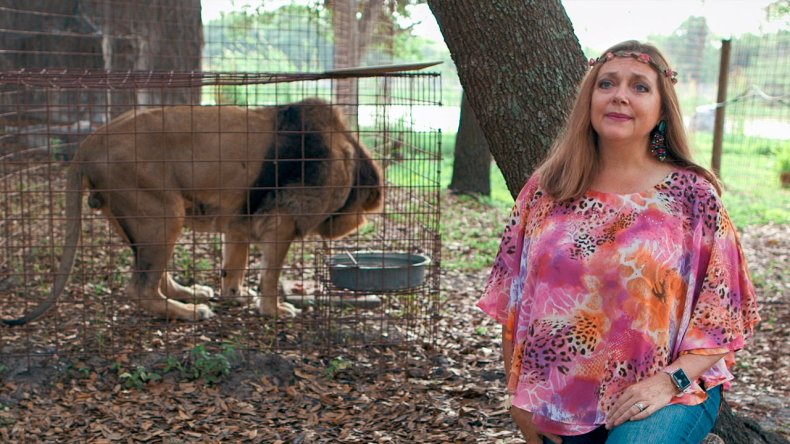 Baskin and the others will take the dance floor sooner than you think, too. Season 29 of Dancing With the Stars will premiere on September 14 and hold its Monday night slot throughout the season.
When revealing the full cast, Good Morning America included a short video snippet that features Baskin dancing with a stuffed animal tiger. Decked out in her trusty flower crown and, of course, animal print, Baskin teased her appearance with her signature line: "Get ready, you cool cats and kittens," she says in the video.
Tiger King viewers got to know Baskin through the sprawling Netflix series, but the series didn't portray her as she expected. In a passionate blog post shared on her website shortly after the series' premiere, Baskin claimed that she was told that Tiger King would be a piece focused on tiger advocacy. While the project certainly had moments where it questioned the treatment of and quality of life for animals in captivity, ultimately the docu-series was more preoccupied with its outrageous characters and their lengthy list of alleged crimes.
If you look at Tiger King from a certain angle, it could appear as though Baskin was portrayed as the good guy, given her quest to save big cats from abuse. But the documentary also didn't shy away from the fact that Baskin's former husband mysteriously disappeared. Many people featured in the series, along with many of Tiger King's passionate viewers, suspect that Baskin may have had something to do with his disappearance, but she's denied any involvement.