When Does Daylight Saving Time End? 2018 Fall Back Date Arrives In November
Get ready to gain an hour of sleep—daylight saving time is about to end. On Sunday, November 4, it's time to fall back and set the clocks back to mark the end of daylight saving time.
The country sprang clocks forward the second week of March, but the reverse will happen come November 4.
The change will happen to those living across the country 2 a.m. local time the first Sunday of November, according to the National Institutes of Standard and Technology (NIST). Some people across the country will turn their clocks an hour back come November 4, but there are some states in the U.S. that won't have to participate in turning their clocks back because they never had to spring them forward.
Daylight savings time is not observed in Hawaii and Arizona (with the exception of the Navajo Indian Reservation in the state), according to NIST. U.S. territories like Puerto Rico, Guam, American Samoa, and the Virgin Islands also do not observe daylight savings time, according to the institution.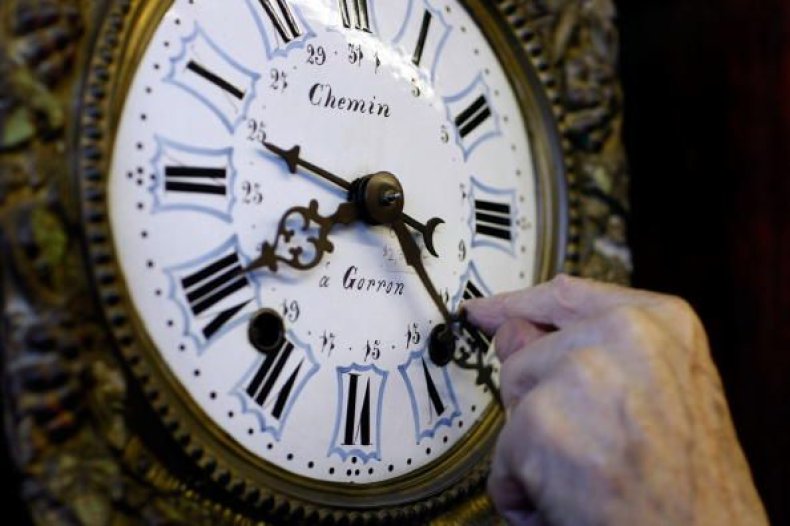 Daylight savings time (DST) began in 1883 after the U.S. and Canadian railroads determined a four-zone system to stop confusion from the 100 conflicting locally established "sun times" that were observed across train terminals across the country, according to the United States Department of Transportation. Four zones were established: eastern, central, mountain, and pacific time zones.
The Standard Time Act in 1918 created boundaries between the standard time zones in the U.S., according to the U.S. DOT. This led to daylight saving time (DST), which was introduced in 1966 as part of the Uniform Time Act. The law was an effort to preserve the daylight, according to the U.S. DOT. The department keeps a list of reasons on the positives for turning the clock back, including saving energy, preventing traffic injuries, and claim the time change even prevents crime.
Some states in the U.S., like New Hampshire, Massachusetts, Maine and Rhode Island have tried to keep daylight saving year round, The New York Times previously reported. Florida tried to pass the "Sunshine Protection Act," which allow the sunshine state to keep DST year round. Florida Governor Rick Scott had signed the bill, HB 103, in March, but it was put on hold by Congress in July, WFTS reported. If and until Congress passes that law, enjoy that extra hour of sleep and get ready to set the clocks back at 2 a.m. on November 4.