How to Order the New iPhone 6S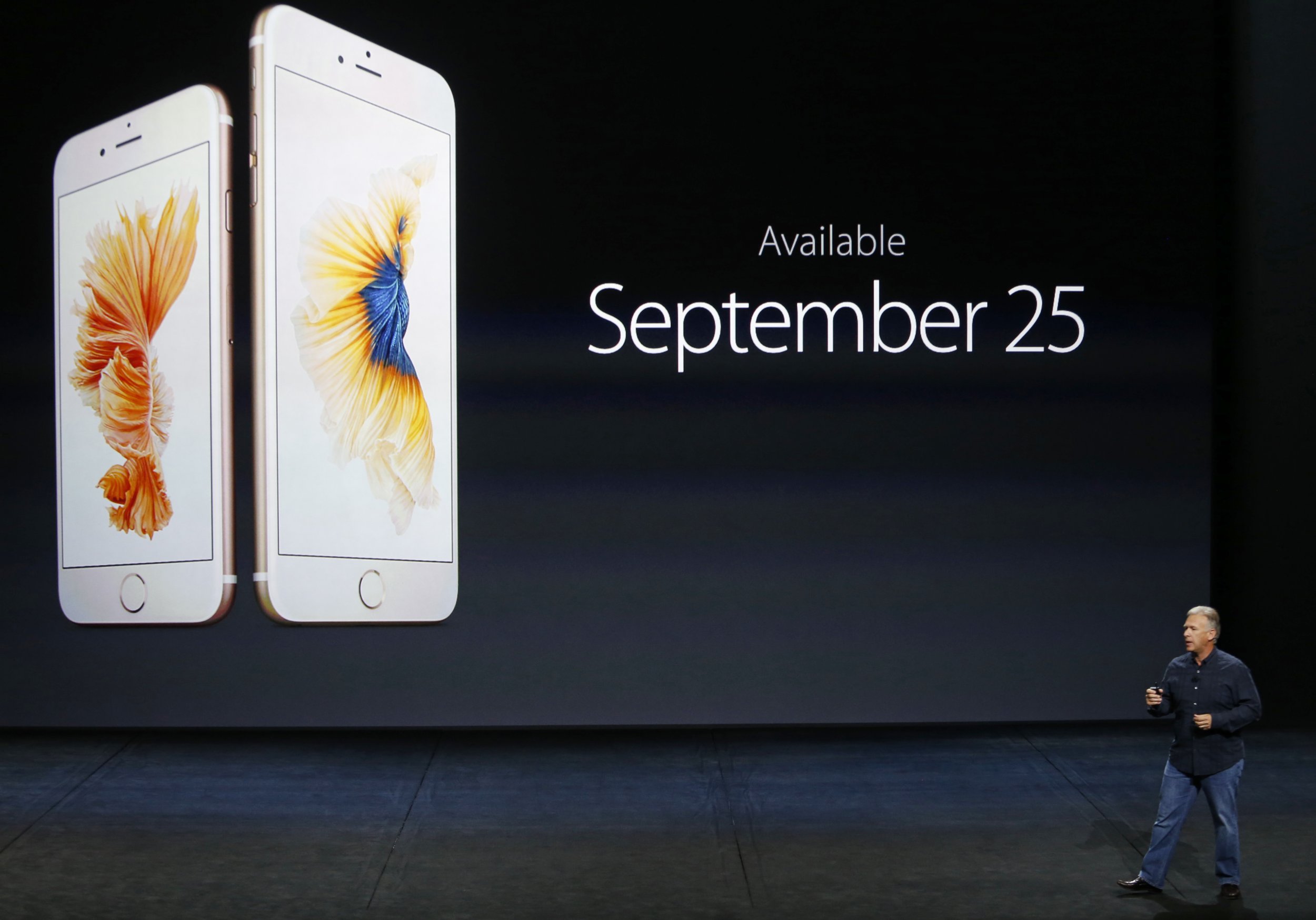 A new iPhone is coming, Apple announced at their Hey Siri event in San Francisco on Wednesday. The iPhone 6S is jam packed with new features and, as always, it'll likely cause massive lines in stores and ordering madness online. Just like the 6, it comes in two sizes, the 6S and 6S Plus.
Apple will begin preorders for the phone on September 12. The phone officially debuts on September 25.
If you have a traditional two year plan and will be using an upgrade, you can purchase a 16 GB 6S for $199, a 64 GB for $299 or a 128 GB for $399. The 6S Plus will be $299 for 16 GB, $399 for 64 GB and $499 for 128 GB. If you don't have a contract, the phone will be much more expensive. The 6S ranges from $649 to $849 and the 6S Plus starts at $749. Apple also offers an installment payment plan as well as the iPhone Upgrade Program, which for $32 a month allows users to upgrade their iPhone once a year. The plan sells an unlocked phone. The phone comes in four colors: space grey, silver, gold and the new rose gold.
Once you've figured out which phone you want and what payment option is best for you, Apple allows preordering online. Preorders begin at 12 a.m. PDT on the 12th. Major mobile carriers will offer preorders as well.
If you prefer to pick out your phone in a store, well, we'd suggest getting a tent now. Lines for Apple product launches are notoriously long. One person in Sydney set up camp yesterday in front of the Apple store, before new products were even announced. Of course, you could always hire someone to camp out for you. In past years, people have been willing to sell their front of the line spots for serious cash.
Alternatively, you can wait till the 24th and try your luck at buying the phone from a mobile retailer. In some instances, mobile shops will end up with a few extra coveted iPhones. When the iPhone 6 launched, this writer found the 128 GB gold model hiding at a store in a less trafficked area of New York City.