When Does Ramadan 2019 End? Eid al-Fitr Marks Culmination of Muslims' Fasting Month
Eid al-Fitr, the Muslim celebration marking the end of Ramadan, is taking place across the world this week—bringing a month of fasting to a close for another year.
Translating to "Festival of Breaking the Fast," Eid al-Fitr is a three-day Islamic holiday that starts with a prayer at daybreak and continues with family visits, food and the sharing of presents. In the U.S., Ramadan started on May 5 and will come to an end for many this evening.
The Islamic Society of North America (ISNA) links on its website homepage to the Fiqh Council of North America, a body of Islamic scholars that uses an "astronomical calculation" to determine the start of Shawwal, the 10th month of the Islamic lunar calendar.
"The Astronomical New Moon is on Monday, June 3, 2019 at 10:03 Universal Time," the council says online. "On that day, near Miami, Florida at sunset the elongation is 8 degrees and moon is 5 degrees above the sun. Therefore the first day of Shawwal 1440 is on Tuesday, June 4, 2019."
The Fiqh Council of North America says its criteria is that the moon must be at least five degrees above the horizon at sunset before the religious celebration can kick off.
It says: "If these conditions are met, the new crescent will be visible somewhere on earth. Hence the new lunar month will start the next day, otherwise it will start on the day following next." The date listed for next year's Ramadan is April 24, with Eid al-Fitr currently scheduled for May 24.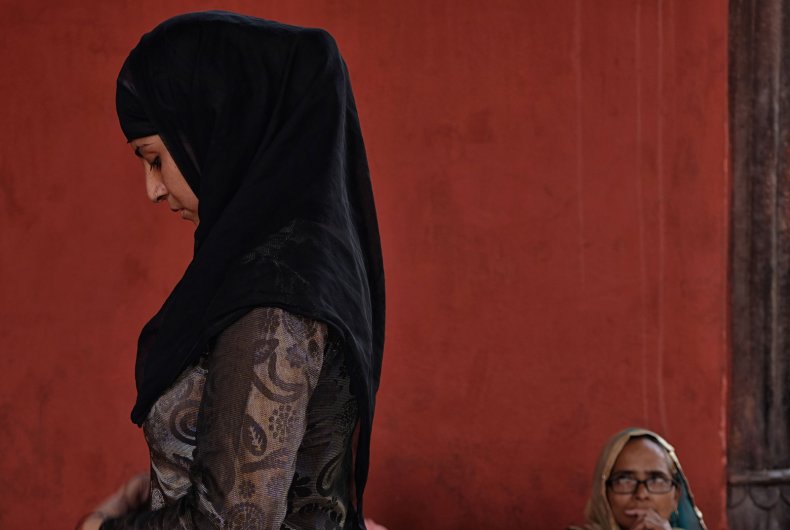 As noted by National Geographic, Ramadan's beginning and conclusion are based around moon sightings, meaning that Eid al-Fitr will take place at slightly different times around the globe. The charity Muslim Aid advises participants to check with local mosques for exact times.
Along with family visits and prayers, Muslims celebrate Eid al-Fitr by donning new clothing, having feasts with loved ones and making charitable donations for those less well off (known as Zakat al-Fitr). Eid al-Fitr is not an official public holiday in the U.S., but is marked as such in some of the Muslim-majority countries, including Turkey, Iran, Egypt and Saudi Arabia.
Turkish President Recep Tayyip Erdoğan issued his Eid al-Fitr message to followers via his own Twitter profile yesterday, writing: "I thank our Lord for allowing us to reach another Eid, during which the separated get together, hopes are renewed and hearts beat with excitement."
And in a presidential note yesterday, Donald Trump said: "At the conclusion of the holy month of Ramadan, Muslims celebrate the day of Eid through prayer and reflection.
The message continued: "This sacred day provides Muslims, both in the United States and around the world, an opportunity to renew their commitment to help those less fortunate, to strengthen their faith in God, and to engage in worship and fellowship with others.
"We hope that this holiday brings joy and peace to all those celebrating, and we pray that communities worldwide feel God's abundant blessings of love, forgiveness, and goodwill."
President Trump ended the notice with the term "Eid Mubarak," which is commonly used by participants of Eid al-Fitr and roughly translates from Arabic into English as "have a blessed holiday."