When Is 'Chicago Fire' Coming Back? Everything We Know About The September Season 7 Return
Chicago Fire will premiere its seventh season this fall, according to Fansided. The series will return Wednesday, September 26 at 9 p.m. on NBC. Chicago Fire will now premiere on Wednesdays beside the other One Chicago programs, Chicago P.D. and Chicago Med.
Last year, Chicago Fire also changed its time slot to give NBC drama This Is Us premiere screening time around NFL streaming.
Monica Raymund, who played Gabby Dawson on the show, has not renewed her contract. She announced her departure from the show in May via Twitter, according to Deadline in May.
"It has been an honor to play Dawson on Chicago Fire and one of the most meaningful experiences of my life," she tweeted. "I am so thankful for the journey and especially to all of you for watching, but I have made the decision that it's time for me to move on to the next chapter in life."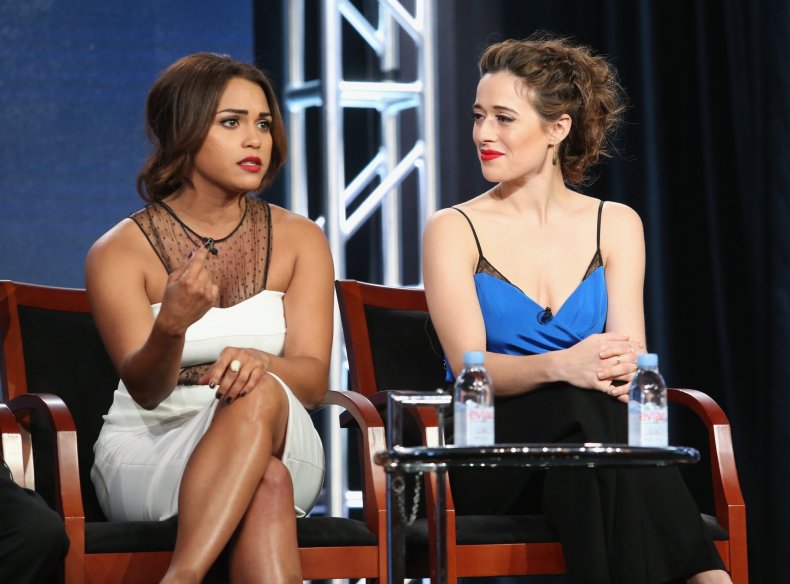 Raymund was not the only actor whose contract expired ahead of filming season seven. Eamonn Walker (Boden), Jesse Spencer (Casey) and Taylor Kinney (Severide) have renewed their contracts for season seven, Deadline reported in May.
As for what to expect from the season's storyline, Raymund's departure leaves an end to her relationship with Spencer's character, Casey. The married couple ended season six with questions about adopting a child. Expecting her departure from the show, Raymund's character decided to leave the Chicago team squad to aid in hurricane relief, which was intended to keep her away from the firehouse for some time.
Severide's half-sister, Katie, is slated to return, according to TV Guide. Her name was spotted on a whiteboard in a shared Twitter photo. The focus may also fall on Severide's new relationship with Melissa Rae Mayo (Stella Kidd.)
Walker's character, Boden, will also deal with the loss of his campaign for commissioner.
Many Chicago Fire premieres feature a time jump and Season 7 is expected to continue this tradition. This would allow Raymund, and any other non-returning characters, to be removed from the show without needed to film a cameo.
Chicago Fire first aired on NBC in 2012. The show has since premiered 137 episodes. It has been nominated for a handful of awards, and won two Prism awards in 2013 and 2015, along with a People's Choice award for Best Actor won by Kinney in 2016.