Wildfire season is rapidly approaching in areas across North America and weather experts are already making their predictions of how the season will turn out.
"May is the transitional period into the Western Fire Season. Overall, the entry into the season is expected to be normal; however, there are areas of concern emerging for the summer months," an executive summary published by the National Interagency Fire Center says.
According to an executive summary published by the NIFC, "national fire activity remained light in April," and is expected to be similar in some areas across the continent.
Late-April brought beneficial rainfall to areas in the Pacific Northwest, but according to the report, the overall weather pattern has been warm and dry, which could pose a potential wildfire threat to Oregon and eastern Washington.
Areas in the northwestern U.S., are expected to receive above-average large fire potential over the next few months. Forecasters are predicting that southwestern Oregon will experience the wildfires first, but the threat of large fire potential is expected to engulf the entire region by August.
Above normal significant large fire potential is also expected in June for areas in northern California and Hawaii.
"In July and August, the lower grass-dominated areas will return to normal due to the lack of wind events, while upper elevations experience above normal significant large fire potential," the report reads.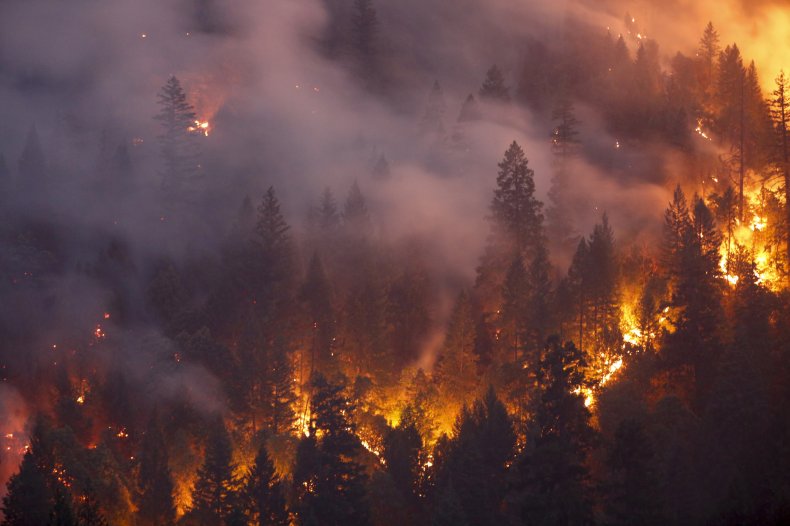 Across the U.S., forecasters are predicting that areas in northern Idaho, western Montana, southeastern Nevada, southern Utah and western Arizona are expected to experience above-normal significant large fire potential through the end of May till August.
In comparison, normal significant fire potential is expected in Southern California, with below-average potential in coastal regions. According to the report, areas in Southern California experienced significant rainfall through early April, which helped limit drought and dry conditions.
"Due to all the rain from the second week of March through the third week in April, the moderate drought and abnormally dry conditions across Southern California are completely gone," the report says.
Areas in the northern Rockies, the Great Basin and the Southwest are expected to receive normal significant large fire potential through May.
The report comes after a number of these areas experienced severe wildfires throughout 2019, with portions of California experiencing the worst wildfires.
According to the Center for Disaster Philanthropy, in 2019, there were over 6,000 wildfire incidents in California, burning more than 253,000 acres of land. The fires in California also damaged or destroyed at least 732 structures and caused three deaths.
Across the U.S. there were 50,477 wildfires in 2019, according to the National Interagency Fire Center.