When Equity Comes for Superman, Bond and Chappelle, No One Wins | Opinion
Did you hear that the new Superman is bisexual? Or that the new James Bond might be black? And if this news excites you, you should probably stay away from the new Dave Chapelle special: He says things you may not like.
Pop culture is being infected with an unappealing wokeness that activist creators think will either excite the masses or, perhaps, keep them from turning into a mob. Small groups of vocal activists are forcing artists to create their work through an equity lens. But those artists should choose entertainment and appeal over critical race theory and propaganda.
There is no general clamoring for wokeness shoehorned into every aspect of entertainment. No one asked for Superman to be a member of the LGBTQ community. Audiences aren't demanding a black James Bond. No serious stand-up fans were concerned that Chapelle might offend them with jokes and commentary, because they would know it is part of his routine.
Yet, we're being told that a new generation of consumers now demand it.
When the new Superman comics were announced, the DC Comics marketing campaign pushed Jon Kent, son of Superman, as bisexual. It was a supposedly historic moment since he is a high-profile character in the DC Universe.
"I've always said everyone needs heroes and everyone deserves to see themselves in their heroes and I'm very grateful DC and Warner Bros. share this idea," wrote Tom Taylor.
No doubt there will be tweets by young bisexual men who proclaim they never felt represented in comics—and now, for the first time, they will pick up a copy! But this is at least as much an unadulterated virtue-signal as it is a meaningful introduction of a bisexual character. Those who didn't buy comics before this character coming out were disinterested in the medium; they will continue to be disinterested, no matter who any particular DC Universe character dates.
By pushing this reveal as a marketing ploy to get more readers, the gimmick is exposed as not nearly as pure and noble a decision as Taylor suggests. If the comic book world were to better reflect society, it wouldn't turn this into a big deal; it would just have the character be bisexual and treat it as normal—and it is normal.
But Taylor and his fellow creators and writers don't want this to be a "normal" part of their universe—they want credit for their choices. They view themselves as the true heroes.
Far be it from me to hero-splain to a DC Comics writer, but we're supposed to see our ideals and values in these heroes—not our sexuality. We're supposed to be inspired by their good deeds—not the various identities they were born with. A transgender woman can root for Captain America the same way a white teen can feel inspired by Black Panther.
At the same time, to coincide with the release of the new James Bond film, "No Time to Die," woke critics and progressive pop culture nerds are now wondering who will take on the iconic spy now that Daniel Craig is calling it quits. Inevitably, attention turns to a person of color.
Esquire took a dive into the options and, of course, they put out a list that would surely please Robin DiAngelo. The suggestions included Idris Elba of "Luther," "Bridgerton" star Regé-Jean Page and "No Time to Die" actress Lashana Lynch.
When Lynch's name was floated as a suggestion, Twitter trolls reportedly hurled racist insults at the actress and soundly dismissed the idea. The racist insults are obviously condemnable, but Lynch had a curious reaction.
"It doesn't dishearten me," Lynch said. "It makes me feel quite sad for some people because their opinions, they're not even from a mean place—they're actually from a sad place. It's not about me. People are reacting to an idea, which has nothing to do with my life."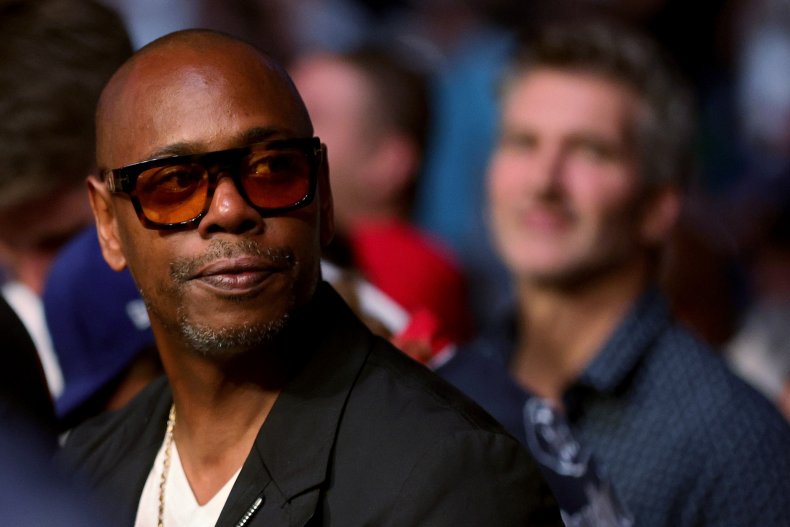 But Lynch—and any black actor—should be annoyed by the idea, too.
Many activists float black actors as possibilities because they support the idea of breaking down white characters and turning them black as a form of payback for a Hollywood they view as systemically racist. In the world of #OscarsSoWhite, the Academy has gone out of its way to highlight people of color as human props in order to espouse its purported virtue. But it's tokenizing.
If you want to provide better roles for talented black actors, how about you respect them enough to actually come up with a role for them? Bond is white—and that's okay. Aren't Elba, Page or Lynch worthy of their own unique characters?
While progressives advocate for dismantling alleged systems of oppression (Hollywood) and rebuilding them through a social justice lens, it is flatly lazy and offensive to forgo creating a new iconic character who happens to black, Latino or Asian. Replacing a white character out of spite suggests you care little about actors of color to whom you are affording opportunity, and more about some political point you think makes you a better person.
Pushing back against this new progressive takeover of entertainment is sure to offend some. I just hope they don't do to me what they attempted to do to comedian Dave Chappelle, who dared to express the non-controversial opinion that biological sex is a real concept.
Special interest groups, activists and critics scolded Chapelle as a transphobe for his Netflix special, "The Closer." They want it pulled from the service; they'd like Chappelle to attend re-education camp.
"I felt like I'd just been stabbed by someone I once admired and now he was demanding that I stop bleeding," poet Saeed Jones dramatically expressed in GQ.
Transgender Netflix employees—and their allies—plan a walkout on October 20, upset that the company won't pull the content. They argue that the special "harms" the trans community, a rhetorical gatekeeping ploy to stop anyone from saying anything that trans activists take issue with.
Demands that Netflix stop streaming "Cuties," a controversial indie labeled "child porn" by its critics, was met with progressive ire. How dare hypersensitive conservatives find fault with the over-sexualization of kids! But when a black man says something that privileged progressive activists don't like? Off with his head!
Progressives support black Americans' free expression so long as it is the right kind of expression—thereby betraying the very ideal they claim to support.
The expectation from too many on the Left is that art must portray the worldview one supports. This amounts to a world full of bisexual superheroes, black spies and comedians who only use cisgendered, white, Christian men as the butt of jokes. But that's not art, and it's certainly not entertainment.
Not everyone can stand up to the mob like Chapelle. These ideological demands on art will inevitably force creators to make artistic decisions that will upset the fewest people. The result will be glossy propaganda that continues to appeal to smaller audiences. Hollywood will thus truly become an echo chamber, and we'll be even less entertained as a result.
Jason Rantz is a frequent guest on Fox News and is the host of the Jason Rantz Show on KTTH Seattle, heard weekday afternoons. You can subscribe to his podcast here and follow him on Twitter: @jasonrantz.
The views expressed in this article are the writer's own.