When to Expect a Second Stimulus Check? 160 Million People Could Be Eligible Under GOP Plan
If Republicans can reach a deal with Democrats, an estimated 160 million people could see a direct economic impact payment hit their bank account in August.
A GOP-backed coronavirus relief package won't be released until next week, but Treasury Secretary Steve Mnuchin said it will include stimulus checks in line with those included in the Coronavirus Aid, Relief and Economic Security (CARES) Act. When Americans see a payment depends on if and when a congressionally passed bill ends up on President Donald Trump's desk. But since time is of the essence, it's entirely possible that the money will start getting sent out within the next few weeks.
Legislators are scheduled to leave Washington, D.C., the first week of August for the summer recess, and the goal for both parties is to get a deal done before that happens. Once a package is finalized, Treasury Secretary Steve Mnuchin told CNBC on July 9, the Treasury Department has the ability to get funds "into hardworking Americans' bank accounts very, very quickly."
Americans started seeing the first round of stimulus checks deposited into their bank account two weeks after Trump signed the CARES Act in March. If plans for the next relief package fall into place by August 17—more than a week after legislators are scheduled to start their summer recess—the first payments could start hitting bank accounts before September starts.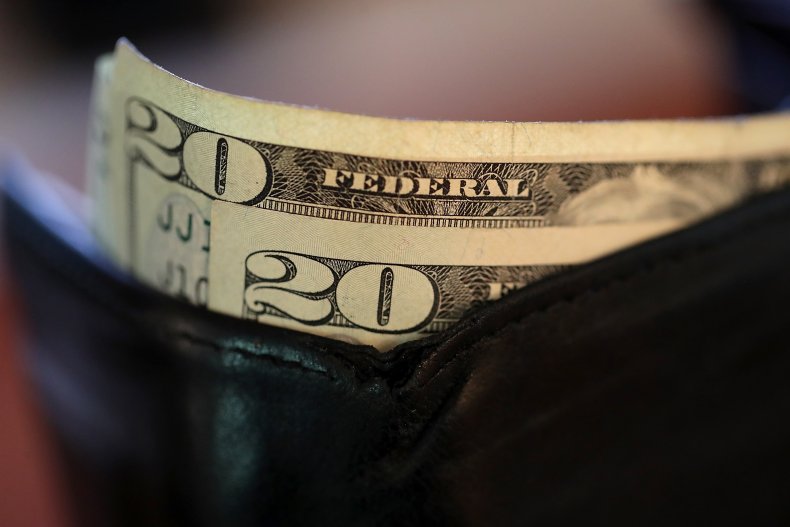 Mnuchin told reporters on Thursday that the GOP-backed proposal includes the "exact same provision as last time," in reference to the CARES Act. If that's the case, individuals earning up to $75,000 would receive a $1,200 payment, and joint filers earning up to $150,000 would receive $2,400. Additional $500 payments would also be allocated for each dependent child.
Although there is no $40,000 income cap, which Senate Majority Leader Mitch McConnell has floated during an event in Kentucky, the proposal doesn't go as far as the House-passed Health and Economic Recovery Omnibus Emergency Solutions (HEROES) Act.
That bill, passed largely along party lines in May, would keep base payments the same as the CARES Act provision. However, it would increase additional payments from $500 to $1,200 and expand qualifications from just children to all eligible dependents.
The HEROES Act also would expand eligibility to certain undocumented immigrants who were excluded from direct payments under the CARES Act. A move heavily supported by Democrats, it's unlikely to gather momentum among the Republicans, who criticized the provision after the bill's passage.
An estimated 160 million people received payments under the CARES Act, and if parameters for the second round are identical to the first, it's probable the number of people receiving payments will be similar. Although most payments will be done through direct deposit, some people could receive a paper check. If the past is indicative of the future, those receiving paper checks are likely to wait longer for their payment than those with direct deposit.
Newsweek reached out to the Treasury Department for comment but did not receive a response in time for publication.