Why head "Into the Unknown" when you can watch Frozen 2 from the comfort of your own home on Disney+? This is a question many subscribers to the new streaming service have been wondering ever since the Frozen sequel was released in mid-November.
Luckily, we have a rough idea of exactly when Frozen 2 will coming to Disney+, based on what we know about the DVD release date and what the streaming service has previously said about its plans to make films available after they are released on home entertainment.
According to The Hollywood Reporter, Disney does not have any plans to change its current time window from a film being into cinemas to it appearing on streaming services. Usually, a film will stay in cinemas for 90 days, after which it gets a home entertainment release (4K, DVD and Blu-Ray) a few weeks later. Disney+ then gets that movie four months after the physical media release, just as Netflix did prior to the release of the new streaming service.
This means that effectively all Disney films (plus Marvel, Star Wars and Pixar properties) will come to Disney+ seven months after they are first released in cinemas. Though Disney+ broke this for its launch, which featured Avengers: Endgame (which according to its usual release schedule should have come to Disney+ in early January 2020), this seems to be a one-time bending of the guidelines.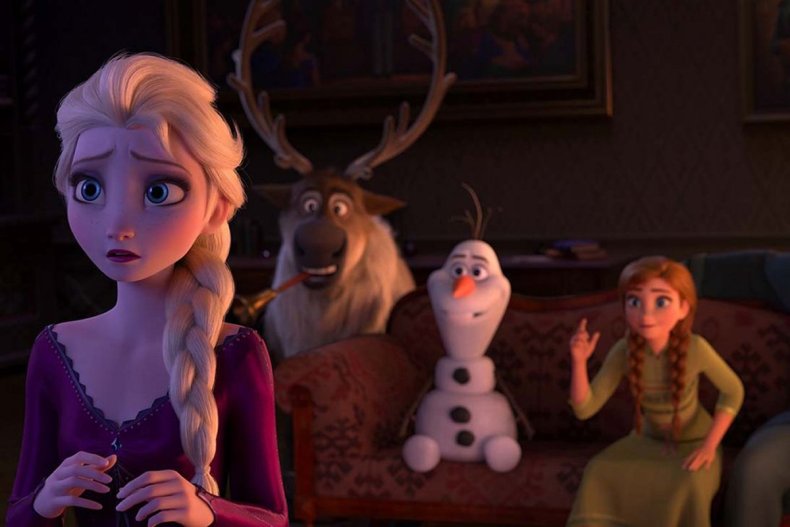 As Frozen 2 was released in cinemas on November 22, the movie should be on Disney+ by the end of June 2020, or July at the latest, following a DVD release in late February or March.
Though fans have a relatively long time to wait for the Disney+ release date of Frozen 2, there are a number of Frozen-related films available now on the streaming service. The original movie is streaming on there now, as well as the Olaf's Frozen Adventure short film that first aired before Coco in its early cinematic run.
The Frozen Fever short, meanwhile, is airing as part of the Walt Disney Animation Studios Short Film Collection on Netflix, a compilation of shorts from the Mouse House that also includes Tangled: Ever After, the Oscar-winning Paperman and shorts featuring Disney icons like Goofy and Mickey Mouse.
Frozen 2 is coming soon to Disney+.