Is There a Full Moon Tonight: March 2019 Full Worm Moon Meaning, When Is It?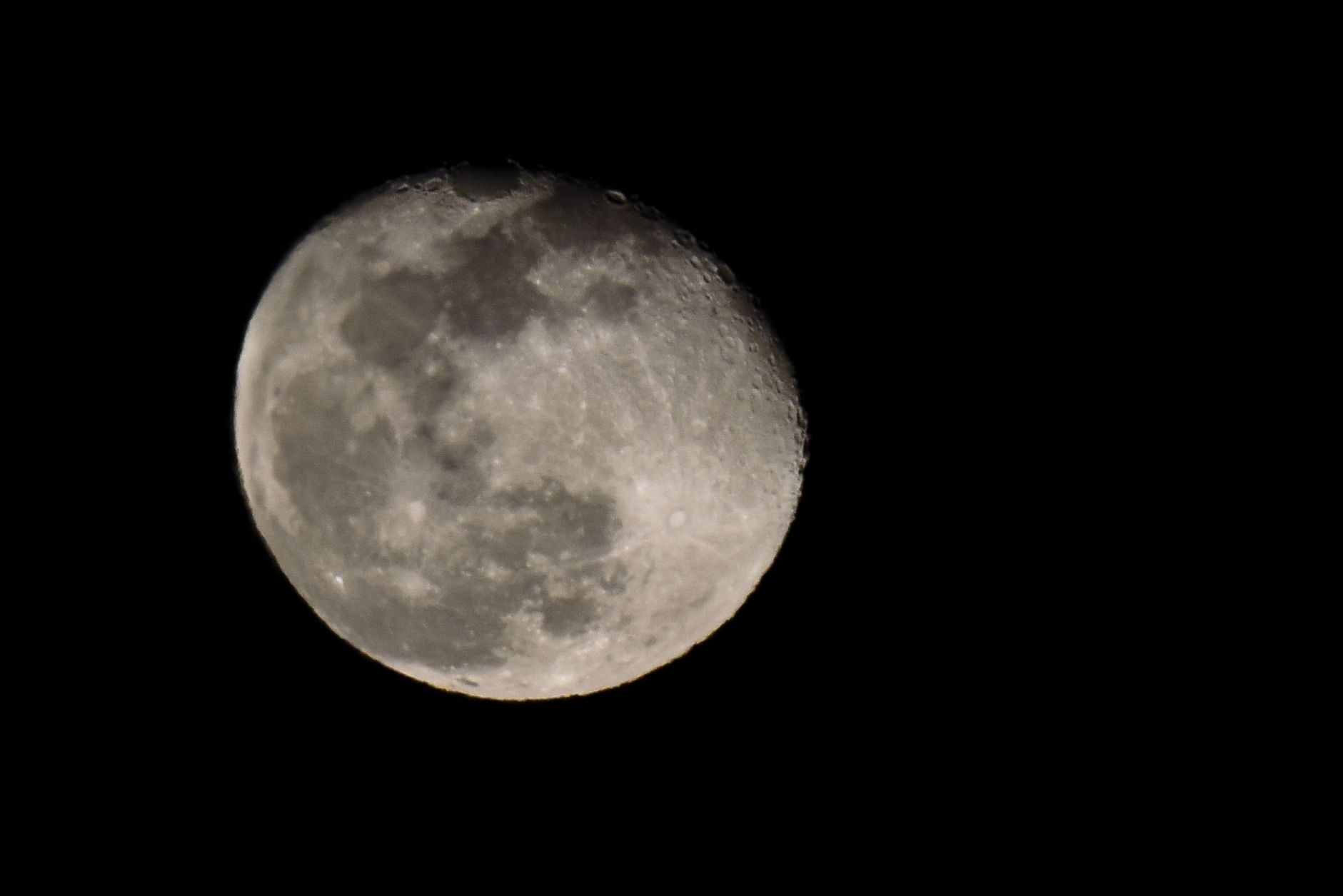 The moon was poised to appear full in the sky Tuesday evening. Though it might look full, it wasn't quite there yet, it's actually only about 97 percent full. The full worm moon wasn't set to occur until Wednesday night, the same day as the spring equinox, in a rare overlapping of events.
The full moon for March is called the full worm moon because earthworms start coming from the ground as the weather warms and snow melts, according to The Old Farmer's Almanac. In March when spring is underway and April is approaching the more animals start coming out in the warming weather, including worms. March's full moon is sometimes also called the full sap moon for the maple syrup that flows during the month.
The moon will actually reach its fullest on Wednesday night at 9:43 p.m. EDT. That means on the East Coast the moon will be full after sunset, but for those on the West Coast, that means 6:43 p.m. PDT. There, the sun won't have set yet and the full moon will be hard to see. Sunrise and set times as well as moonrise and set times are available on Time and Date for those who want to know the exact time the moon will rise in the sky Wednesday.
It might appear slightly bigger or brighter to some people because it will also be the final super moon of the season. The super moon occurs when the moon is closest to Earth in its orbit, making it appear larger than it does when the distance between it and the Earth is greater.
Spring was also set to begin on Wednesday, meaning the full moon and spring equinox in the Northern Hemisphere were scheduled for the same day. This coincidence only happens about three times every hundred years or so, according to The Old Farmer's Almanac.
The equinox begins at 5:58 p.m. EDT Wednesday kicking off the astronomical spring season. The equinox and the moon both have an impact on the scheduling of Easter. Usually Easter is held on the first Sunday following the first full moon since the spring equinox in the Northern Hemisphere. Due to the fact that the full moon and the equinox fall on the same day, the holiday gets pushed a month later than it might in other years.