When Is The 'Ghost Recon Breakpoint' Beta? Release Date, Registration and Preload for the 'Wildlands' Sequel
Tom Clancy's Ghost Recon Breakpoint will hold an open beta from September 5 to September 9, granting players early access to several in-game regions and missions, which can be taken on solo or in four-player co-op.
Beta players will have access to four regions in the Breakpoint open world of Auroa, a fictional island — Smuggler Coves, Mount Hodgson, Sinking Country and Fen Bog. In Ghost Recon Breakpoint, players once again take on the role of Nomad, a member of a fictional special forces group, the Ghosts, and the same team from the series' previous entry, 2017's Ghost Recon Wildlands.
In Breakpoint, the Ghosts are up against Cole D. Walker (Jon Bernthal), leader of rogue Ghosts called Wolves, who specialize in drone tech. Bernthal's character was introduced in Wildlands DLC "Operation Oracle," in which he was an ally.
Ghost Recon Breakpoint Beta Registration
Access to the Ghost Recon Breakpoint beta is limited to those who have already pre-ordered the game and subscribers to Ubisoft's Uplay+ games subscription service. Limited players will also be granted access to the beta through an online registration for PS4, Xbox and PC, which will require an Ubisoft account to complete.
In addition to the four gameplay regions, the Breakpoint beta will include two missions from the main storyline's "Operation Greenstone," plus Auroa side missions and eight Faction missions per day of the beta. In the beta, players will also fight flying "Murmur" drones that "swarm the unprepared," the "land-based" Aamon drone that combines power with agility and the "massive, armored" Behemoth, with firepower to match its size.
Ghost Recon Breakpoint Beta Release Date and Preload Times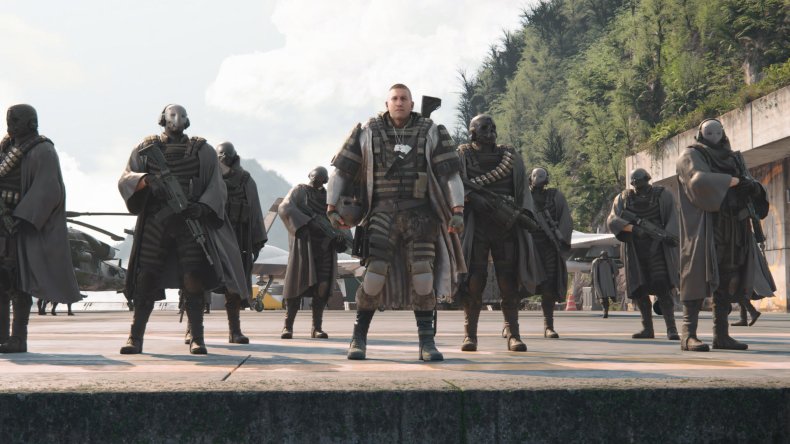 Preload for the Ghost Recon Breakpoint beta will begin at 3:00 a.m. PST on September 2. Three days later, at 3:00 a.m. PST on September 5, the beta will go live, ending at 3:00 a.m. on September 9. Ubisoft has also provided a full map of international release times.
Accompanying the beta will be live-streamed events from the Ghost Recon Twitch channel.
Plans for post-release DLC content were announced on Tuesday and includes two new "episodes" coming in 2020, which will expand on the campaign with around five hours of new adventures. An intense four-player Raid set on an active volcano will also be introduced by January 2020.
Ghost Recon Breakpoint, the full game, will be released on October 4.