Easter celebrations are not quite over, as members of Eastern Orthodox Church are preparing to celebrate Greek Easter on Sunday, April 8.
The two holidays commemorate the resurrection of Jesus on different dates because they are based on two different calendars. Western Christians celebrate Easter based on the Gregorian calendar, while Eastern Christians use the old Julian calendar. Occasionally the two dates on both calendars coincide.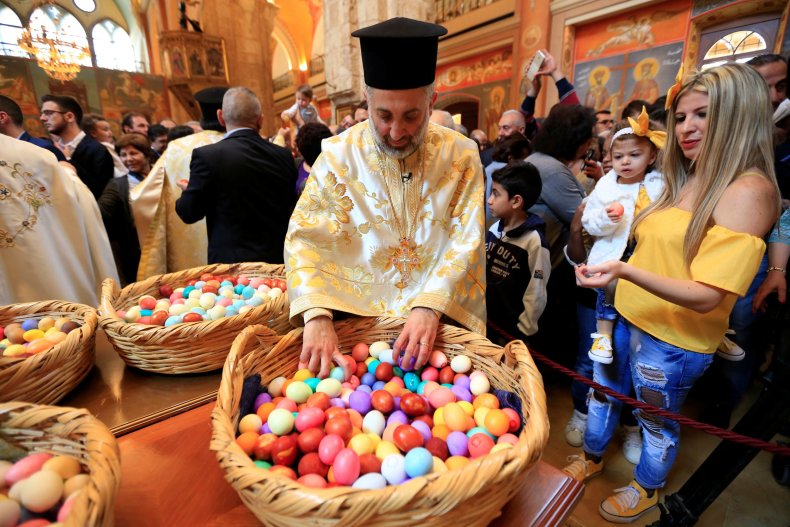 Like the Western Easter, Greek Easter continues the fasting of Lent throughout Holy Week and ends on Greek Easter Sunday. Preparations for Easter begin on Holy Thursday, when Easter bread, or tsoureki, is made and eggs are dyed red as a symbol of the blood of Christ.
A period of mourning begins during church services on the evening of Holy Thursday and continue throughout Good Friday. During Good Friday, Eastern Christians will mourn, fast and not work. It is the one day during the year that the Devine Liturgy is not read during church.
According to The Spruce, many devout people do not cook on Good Friday or will only make simple, traditional foods. These traditional foods, which can only be boiled in water and seasoned with vinegar, include beans or thin soups such as tahinosoupa, which is made with tahini.
Flowers are taken to church to decorate the Epitaphio, a symbolic representation of Christ, during a Service of Lamentation.
The following day, on Holy Saturday, a military jet transports the Eternal Flame to Greece, where it is distributed to priest who will take the flame to local churches. Preparations for the Easter feast begin on Holy Saturday and a midnight Service of the Resurrection is attended by all, even children.
Special white candles, known as labatha, are used during the Service of the Resurrection. The candles are lit just before midnight with the Eternal Flame, which is kept at the altar. As the clock strikes midnight, the priest will announce "Christos Anesti," or "Christ is risen."
Worshippers will carry their white candles, lit with the Eternal Flame, to their homes.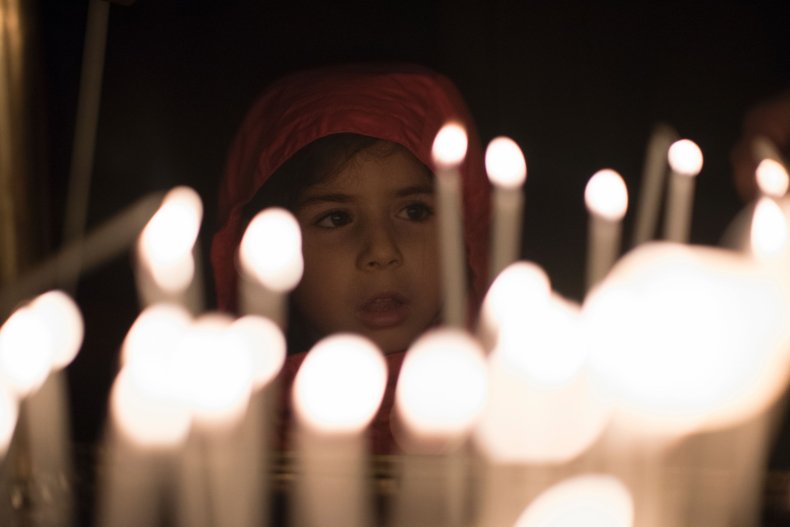 On Easter Sunday, a feast of roast lamb or goat is eaten, along with tradition Greek foods, such as tzatziki, spanakotyropita and Greek wine, ouzo. A common tradition during Greek Easter is a game called tsougrisma, which is played using the red dyed previously made on Holy Thursday.
Players grab an egg with the goal of cracking their opponent's egg. One person says "Christos Anesti" and the other person replies "Alithos Anesti" (Indeed He has risen). The first person must tap the end of their egg against the other player's egg. The person who cracks the eggs of all other players is declared the winner.
The Greek Orthodox Easter weekend concludes on Easter Monday, which lands on April 9.