When Is Halloween? Why Parents Want tTo Change October 31
A year-old petition to legally move Halloween to the last Saturday of October is gaining traction. The petition, started by the nonprofit Halloween & Costume Association, claims the change would create a safer experience for all who want to celebrate the holiday.
As of now, Halloween is October 31, the day before All Saint's Day, November 1. Historically, people have dressed up as creatures and spooks to scare off any ghosts trying to harm them. Halloween got its start in Celtic times, around 2,000 years ago, according to the History Channel. It began as a way to mark the end of summer, as the winter months typically took the lives of many people.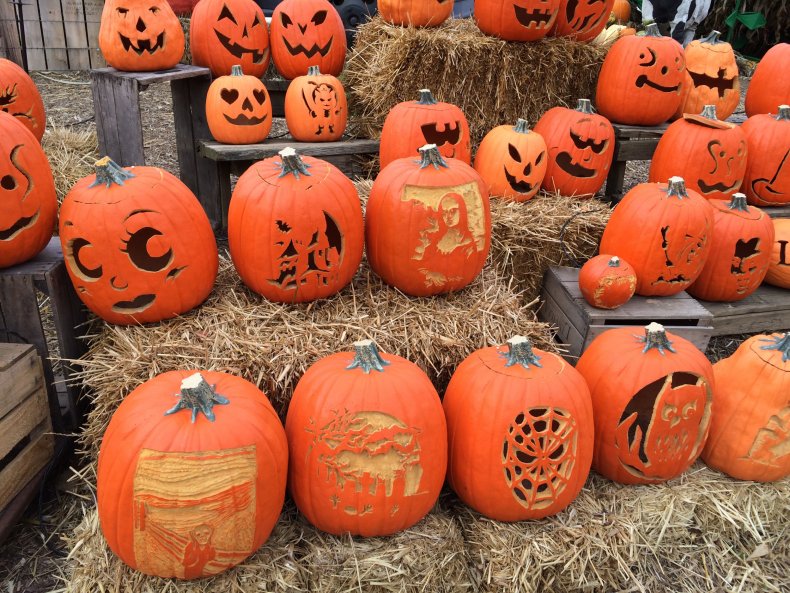 In recent years, the idea to officially move Halloween to a weekend has gained traction with many parents for two key reasons. First, they argue, it would allow Halloween festivities to take place all day long, so children could trick-or-treat in the daylight, which would be safer. Second, when children celebrate on a school night, it can be difficult for bedtime to occur at a normal hour.
The petition, which is addressed to the president of the United States, has gained over 70,200 signatures as of publishing. The goal is 75,000.
The petition explains there are "3,800 Halloween-related injuries each year" and claims trick-or-treating in darkness is a key factor. In the meantime, it encourages parents to send their kids outside with a flashlight or reflective clothing if they're not going to be home before sunset.
Many millennials say Halloween is their favorite holiday, according to the petition, and they would be better able to celebrate in full over the weekend.
Most comments on the petition seem to agree with the idea of trick-or-treating during daytime hours. Not only do those who support the petition see it as an advantage in Halloween safety, but many comments support being able to put children to bed at a reasonable hour, even on the holiday.