What the 'When Hope Calls' Cast Has Said About Lori Loughlin's Return to TV
When Hope Calls is coming to GAC Family this December, and it will feature a familiar face from the show it span off from, When Calls the Heart. Just under a year after being released from prison, Lori Loughlin is returning as Abigail Stanton for "When Hope Calls Christmas."
Loughlin is not the only When Calls the Heart star to be appearing in Season 2 of the spin-off. Jack Thornton actor Daniel Lissing is also set to crossover – and per an interview the actor did with Us Weekly, it was Loughlin who called him up and persuaded him to join the GAC show.
The series showrunner, meanwhile, has spoken of the "seamless" way that Loughlin's character joined When Hope Calls after being absent from the world of the show since 2019.
The return of Abigail Stanton marks the first role Loughlin has taken on since serving two months in prison for her role in the college admissions scandal.
What the When Hope Calls cast and crew said about Lori Loughlin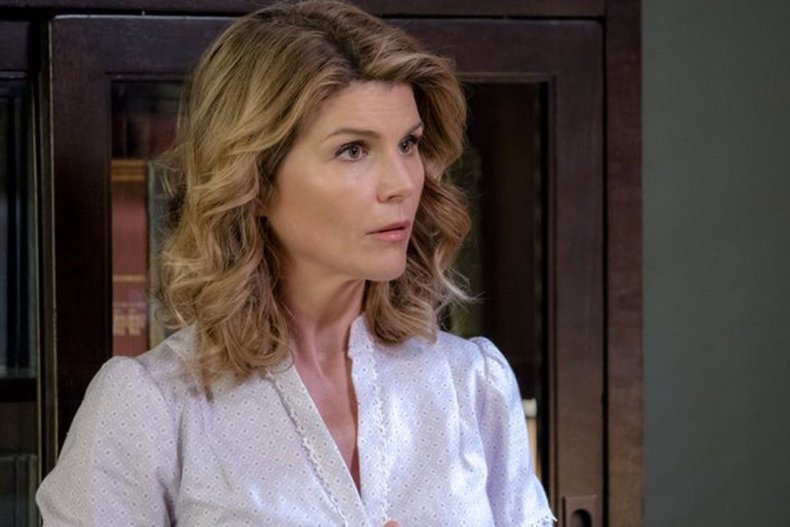 Daniel Lissing
Per his Us Weekly interview, the Jack Thornton actor initially did not want to join the spin-off.
He said: "Look, it's gotta make sense, based on the fact that this character was killed off. I mean, how are you gonna bring this guy back? I didn't wanna do anything that was too outlandish for this character or for the show."
However, Loughlin herself persuaded him to return. He said of this: "I don't think I would've. [done it] if I wasn't asked by Lori Loughlin. Lori called me up and I've gotta give credit to her because this is kind of her idea to have this moment in this episode. She called me and she asked me and the idea of working together in her return to television, and the fact that she's my good mate, I was like, 'Let's do it.'"
Alfonso Moreno
In an E! interview, the When Hope Calls showrunner gave a hint about how Stanton is set to return. He told the outlet: "I've worked on Season 5 and 6 [of When Calls the Heart] with Lori and worked closely with her. To be able to bring her back here was just in many ways seamless.
"I established the character of Lillian [Morgan Kohan] coming into the town with Grace [Jocelyn Hudon] in a Christmas episode... She knew them already so it was seamless to bring her into this world. The first episode is organic in how she does come back and she fits in right away into this world."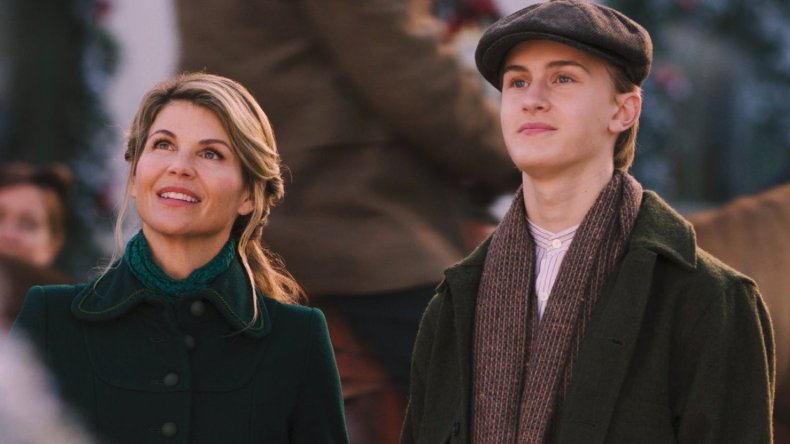 Carter Ryan
Coming along to the When Calls the Heart spin-off with Loughlin is her on-screen son, Carter Ryan. In a CelebMix interview, the Cody Stanton actor said of his screen mom: "I really enjoyed working with Lori. She's really nice, a great actress and works hard at her job. She's lots of fun to work with and is professional and talented. I liked how we would collaborate before our scenes, and then when it came time for us to film, it just all fell into place. We always worked well together for When Calls the Heart and now we have the opportunity to work together again."
When Hope Calls Season 2 starts Saturday, December 18 at 8 p.m. ET on GAC Family. Season 1 is streaming on Hallmark Movies Now.