When It Comes to Breast Cancer, Don't Take Angelina Jolie's Advice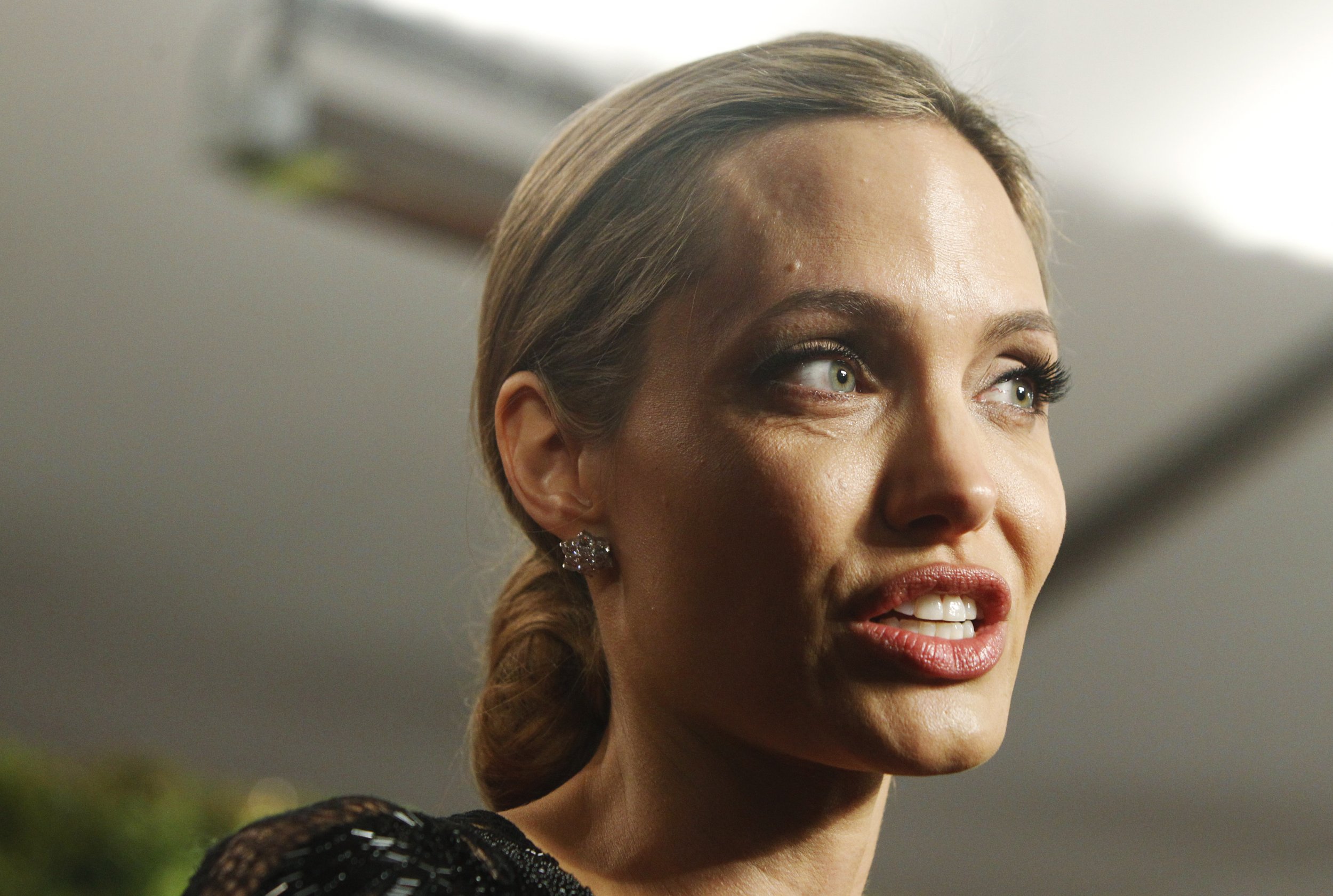 When it comes to breast cancer, don't do as Angelina Jolie suggests.
The actress told the world in May she had had both breasts removed because she discovered she was carrying a rare gene that put her at severe risk of contracting breast cancer.
Her advice: Get yourself checked out to see if you are in the same boat.
But now America's most authoritative source on avoiding cancer says Jolie's advice is misleading: Most women should not get the genetic test for breast cancer that Jolie recommended.
A recommendation from the U.S. Preventive Services Task Force [USPSTF], published this week in the Annals of Internal Medicine, maintains that women who have breast, ovarian, tubal or peritoneal cancer in their families should seek out the test for BRCA-related [breast cancer related] cancers only after extensive discussions with medical professionals about whether it is truly necessary.
Such women should first be screened by their health care providers to see whether they are at risk of carrying the dangerous BRCA mutation. And even if they are at risk, they should undergo further counseling, weighing the full extent of the test's pros and cons.
Usually with any form of cancer, the sooner you get diagnosed, the better the chance of survival. But in this case the 90 percent of American women who don't have a family history "associated with an increased risk for the inherited mutations" stand to lose a lot from unnecessary testing for breast cancer, according to the USPSTF.
Though mutations in the BRCA1 and BRCA2 genes, present in .2 to .3 percent of women, can mean "up to a five times greater chance of developing breast cancer" and can "increase a woman's lifetime risk for ovarian cancer to as high as 40 percent," the mere presence of these genes does not necessarily mean that cancer will develop, the USPTSF advises.
However, testing is "often inconclusive" which could prompt some healthy women, fearing they will develop cancer, "to take powerful medications or undergo major surgery," such as prophylactic double mastectomies, like Angelina Jolie.
Many of these women won't benefit from these preemptive treatments and "may needlessly suffer great harm, especially because they were never at increased risk to begin with."
BRCA testing has attracted more and more attention since May, when Jolie penned a New York Times op-ed detailing her decision to undergo a preventive double mastectomy after learning she has inherited a bad BRCA-1 gene.
Some physicians have reported increased demand for these tests following Jolie's advice. The much-maligned DIY genetic screening kit, 23andMe, also spurred interest in BRCA screening -- and fueled fears that test results, without extensive genetic counseling, could scare patients into making decisions to undergo drastic surgery that that would largely prove useless.
Dr. Virginia Moyer, chair of the USPSTF and vice president of the American Board of Pediatrics, told Newsweek these recommendations aren't very different from guidelines released several years ago -- but the new advice gives more details of how to proceed to physicians charged with assessing BRCA-mutation risk.
Even with the release of the guidelines, over-testing should be taken seriously, she said.
"The test itself is very hard to interpret. Misinterpretation is common," she said. "Mostly it comes back neither positive or negative, which is not helpful."
Dr. Nortin Hadler, a professor of Medicine and Microbiology/Immunology at the University of North Carolina at Chapel Hill, who has written extensively on medical over-treatment, echoed the USPSTF's calls for caution.
"It isn't clear that the genes alone, without the family history, substantially increase the risk for breast cancer," he says.
Hadler told Newsweek that because of the risks, women considering a BRCA exam or a similar test should ask themselves one key question before consenting to the procedure: "Is screening with something like genomics likely to benefit the woman?"