When Is the Jimmy Kimmel, Ted Cruz Basketball Challenge? 'Blobfish Basketball Classic' Named After Kimmel Insult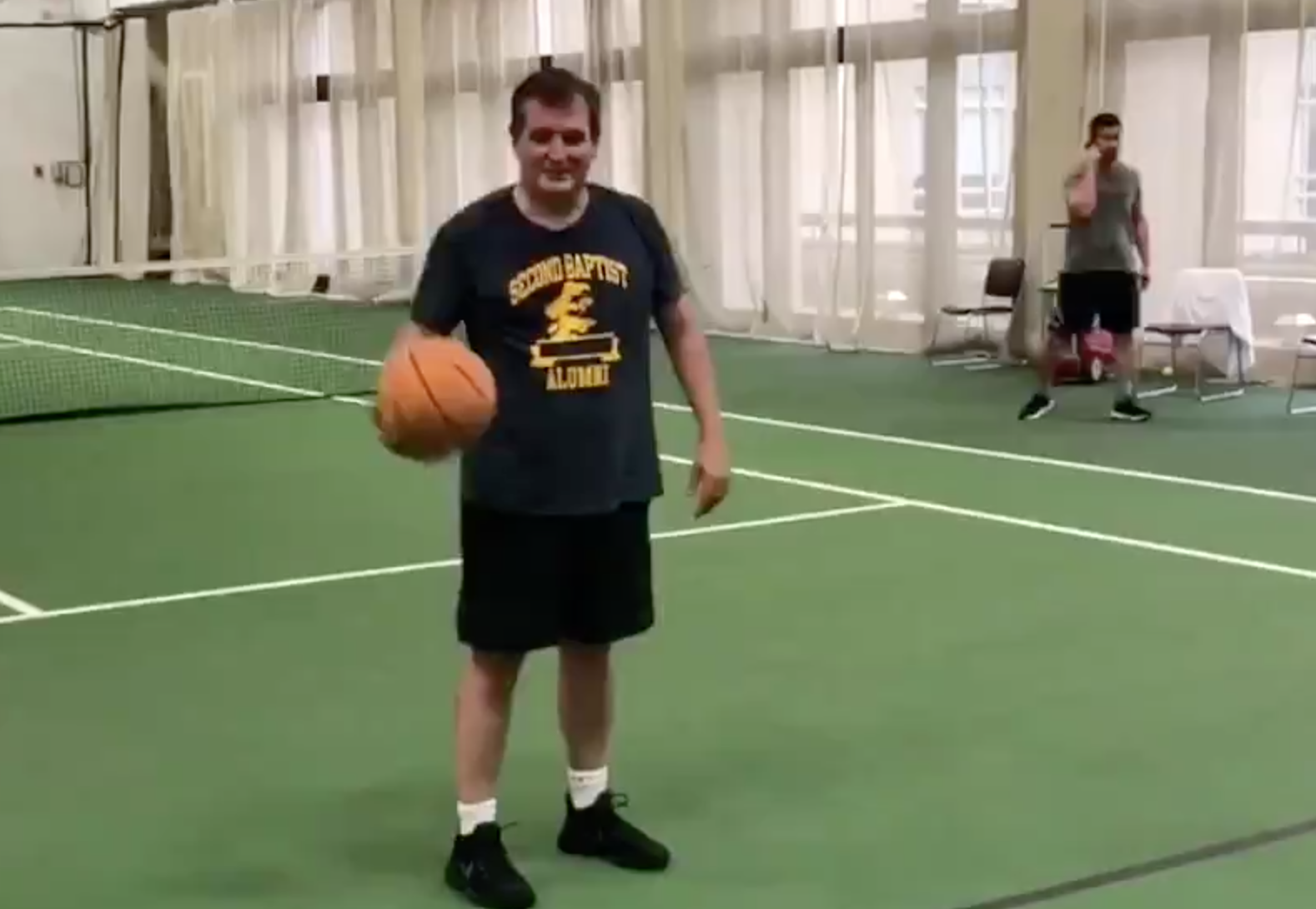 This may be no Bird versus "Magic," but the on-court incarnation of the rivalry is highly anticipated anyway.
Late-night host Jimmy Kimmel is set to take on Texas Republican Senator Ted Cruz in a one-on-one basketball game Saturday. The game—dubbed the "2018 Blobfish Basketball Classic," after an insult Kimmel had lobbed Cruz's way—is set to start at 5 p.m. at Texas Southern University in Houston.
The game will be open to spectators, who can register online, but video and photos aren't allowed. The game is only allowed to be taped by ABC for Kimmel's show Jimmy Kimmel Live and Ted Cruz's campaign. The game will be incorporated into Kimmel's show Monday night.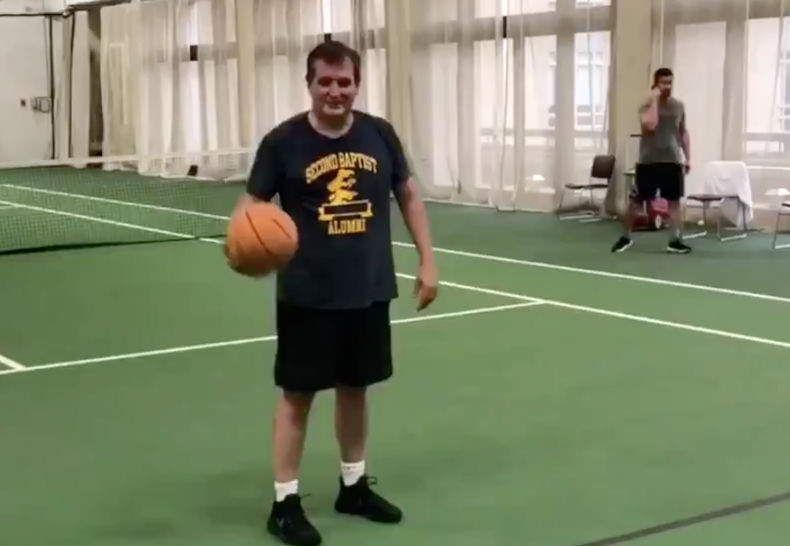 The game will be a classic one-basket, one-point affair, up to 15 points. The game is a charity benefit with the loser donating $5,000 to an organization of the winner's choice. Cruz is representing Generation One, a Houston-based educational nonprofit. Kimmel is representing Texas Children's Hospital. Both men have encouraged people to donate to each organization regardless of the outcome.
Cruz, who famously called a basketball hoop a "ring" in an ill-fated Hoosiers reference in Indiana during a failed presidential bid, first challenged Kimmel to the game during the NBA playoffs. The game of hoops was in response to Kimmel mocking a photo of Cruz at a Houston Rockets loss. Kimmel said Cruz looked like a blobfish and a Munster from the eponymous 1960s television show The Munsters.
Kimmel, 50, is 6 feet tall, according to The Dallas Morning News, and 2 inches taller than Cruz, 47. While Kimmel has the height advantage, Cruz might have the skill advantage. The senator played basketball in high school and has started a weekly game with some of his colleagues, according to Politico Magazine, which reported that he allegedly had "a surprisingly good jump-shooter with miserable form."
If a video Cruz released earlier this week set to the song "Chariots of Fire" is any indication of his play, however, it looks to be an ugly game.
Kimmel has been blasting the senator on his show ahead of the charity match Saturday. In "preparation" Kimmel sat down with a blobfish expert in a segment that aired on his show Thursday night. Kimmel's jokes have also been razor sharp.
"This will be Ted Cruz's second most embarrassing loss to a TV host in recent memory," poked Kimmel Monday. "If there's anyone you want to have a beef with, it's Ted Cruz. Because this is a guy who, during the election, Donald Trump insinuated that his wife was ugly and his dad helped kill JFK. So what did Ted do to retaliate? He endorsed Donald Trump for president. That's right. This is a man whose motto is: If you can't beat 'em, throw away your dignity and grovel before them like a hungry dog."
When Is the Jimmy Kimmel, Ted Cruz Basketball Challenge? 'Blobfish Basketball Classic' Named After Kimmel Insult | Sports