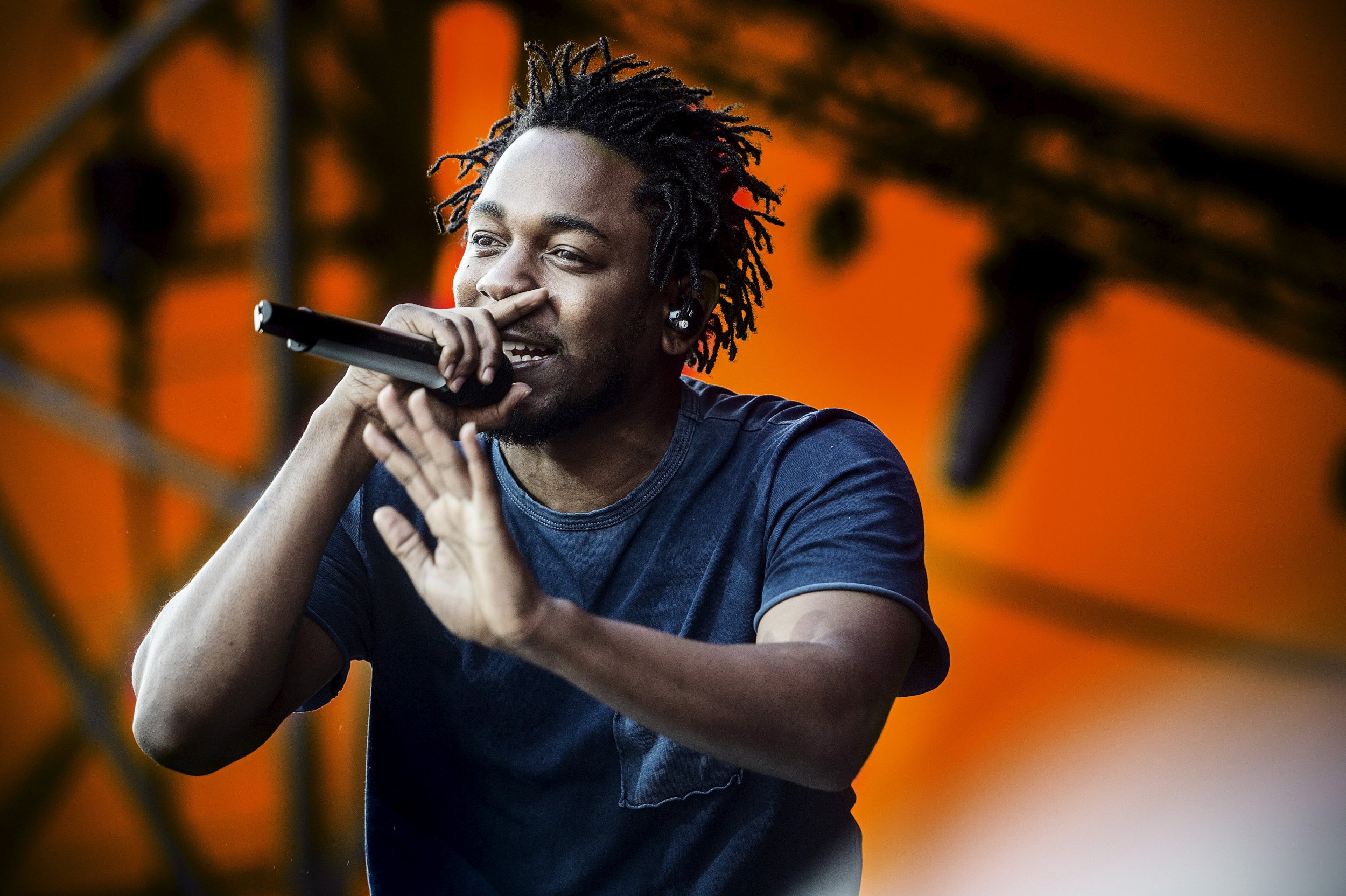 In a recent interview with People magazine, President Barack Obama revealed that his favorite song of 2015 was "How Much a Dollar Cost" by Kendrick Lamar. No surprise, then, that when the Grammy-nominated rapper asks for a meeting with the president, he gets one.
In a video released on Monday as part of the Pay It Forward mentoring initiative, the creative behind To Pimp a Butterfly confirms he had met with Obama in the Oval Office to discuss the problems faced by disadvantaged young people growing up in challenging communities. The pair agreed, says Lamar, that mentoring programs "save lives."
"As a kid, having a mentor was vital to me...allowing me to make some of the most important decisions growing up," Lamar says in the video. "It's only right that I mentor a young person with the same wisdom that was given to me."
Lamar made his Pay it Forward PSA in support of the National Mentoring Partnership (MENTOR) and the president's My Brother's Keeper initiative.
MENTOR, founded in 1999, aims to provide young people with the "supportive relationships they need to grow and develop into thriving, productive, and engaged adults."
The program links volunteers with the "one-in-three" troubled young people growing up without a structured mentoring relationship, outside of their parents and teachers, and by providing resources to mentoring programs around America.
President Obama launched My Brother's Keeper in 2014 to provide a platform for public and private organizations to work together at improving the prospects of African American boys.
The president plans to lead the organization, which has taken over $80 million in donations so far, past his presidency.
Lamar holds his success up as an example of the positive effects of having a person invest in a young life, before urging others to join him in "paying it forward" by helping the next generation plan their futures.