When Is The Last Day to Mail Christmas Gifts? Holiday Cutoff Dates for USPS, UPS and FedEx
When it comes to making sure family and friends have their gifts in time for Christmas Day, the procrastination grace period is almost over.
Spreading holiday cheer through tangible objects wrapped up with a bow can put a strain on the purse strings. A financial burden that's exacerbated when family and friends live far away, one method of cutting costs is to mail presents early to avoid expedited shipping charges.
Even if a person is planning to wait until the last minute to mail a gift, even that procrastination requires a bit of planning because each shipping company has different cut off dates and price points.
Those hoping to cast the United States Postal Service (USPS) in the role of Santa Claus this year should plan to have their gifts all wrapped and ready to go by December 23 at the latest. That's the final date a box can be shipped with priority mail express services and still arrive by the end of Christmas. Prices start at $25.50 but vary based on the package's weight and destination and can be up to $581.
At that rate, the cost of shipping the gift could outweigh the price of the present itself and a few days can make a big difference. If gifts are ready to be shipped by December 20, they can be sent via first class mail. The service is available for packages weighing up to 13 ounces and comes with a maximum cost of $6.27.
A third USPS option is to send a package with priority mail by December 21 that has a maximum cost of $19.95 if the shipper is using a large flat-rate box.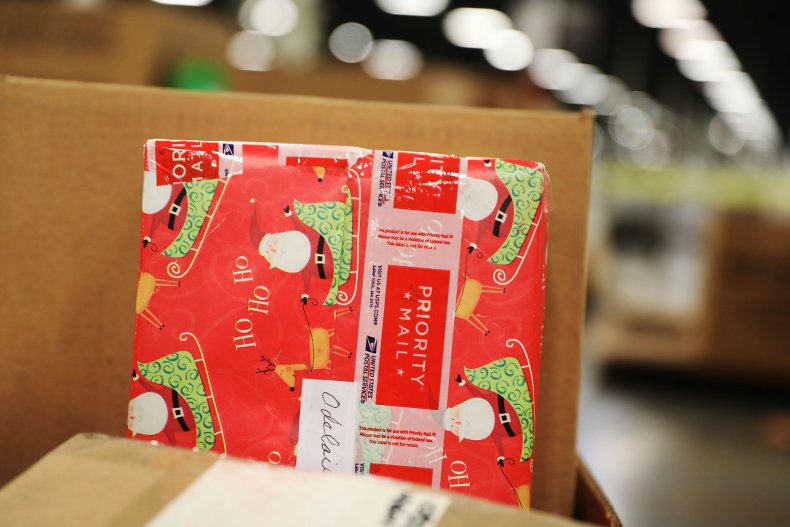 If the package's destination is Hawaii or Alaska, first class mail service must be shipped by December 18, priority mail on December 19 and priority mail express on December 21.
Going with UPS instead of the postal service? These are the dates you should pay attention to if you want a package to be opened on Christmas morning:
December 19: Last day to ship via UPS 3 Day Select
December 20: Last day to ship via UPS 2nd Day Air
December 23: Last day to ship via UPS Next Day Air
UPS pricing varies based on the package's characteristics such as size and weight and its destination, but it does offer a flat-rate option. Flat rates for 3 Day Select can be up to almost $40 and 2nd Day Air can be more than $55.
For the ultimate procrastinator, FedEx offers the option to ship a gift on Christmas and have it arrive on Christmas through SameDay. The service is limited to select metro areas, though, and delivery is only available between certain ZIP codes.
At this point in the holiday season, the most economically efficient way to ship via FedEx is the Express Saver, which has a cutoff date of December 19. After Thursday comes and goes, the options dwindle to FedEx 2Day with a cutoff date of December 20, and then First Overnight, Priority Overnight and Standard Overnight on December 23.
It can cost a lot to play Santa, so plan ahead and get gifts headed to their destination early to save a few dollars and alleviate some holiday stress.