When Is the Last Day to Mail Gifts to Arrive Before Christmas 2020?
Although COVID-19 may limit the time you can spend with loved ones this year, you can still celebrate the holidays by sending gifts and cards.
With the strain on delivery services amid the pandemic, it's best to kick the procrastination habit and send your gifts a little earlier this year.
"This has been an extraordinary year of unprecedented challenges given the COVID-19 pandemic—and the Postal Service is expecting significant increases in the volume of mail and packages," the United States Postal Service (USPS) wrote in a Monday release.
In order to get your packages to your loved ones by December 25, the USPS advises you to have all your gifts ready to ship by December 23 at the latest. That's the final date the box can be shipped with priority mail express services and arrive by the end of Christmas day.
Prices for the speedy priority mail express service start at $26.35 but vary based on the package's weight and destination, and could cost you upwards of $500. At that rate, the cost of shipping could exceed the price of the gift.
You can save on shipping costs if you have your gifts ready to ship a few days earlier.
If you're ready to ship by December 18, you can opt for USPS first class mail service. This option is available for packages weighing up to 13 ounces and comes with a starting cost of $3.80.
USPS also offers a third option to send a package with priority mail by December 19 with a maximum cost of $21.10 if the shipper uses a large flat-rate box.
If your gifts are heading to Hawaii or Alaska, the USPS needs a little more time to get the packages to their destination. The last day to ship Christmas gifts to Alaska is December 18 for first class mail service and December 19 for priority mail. For your gift to reach Hawaii before Christmas, it must be shipped by December 15 sending either first class or priority mail.
If you need some extra guidance, the USPS has a series of "how-to" videos on its YouTube channel that walk you through everything from packing a box to changing your address ahead of the holiday.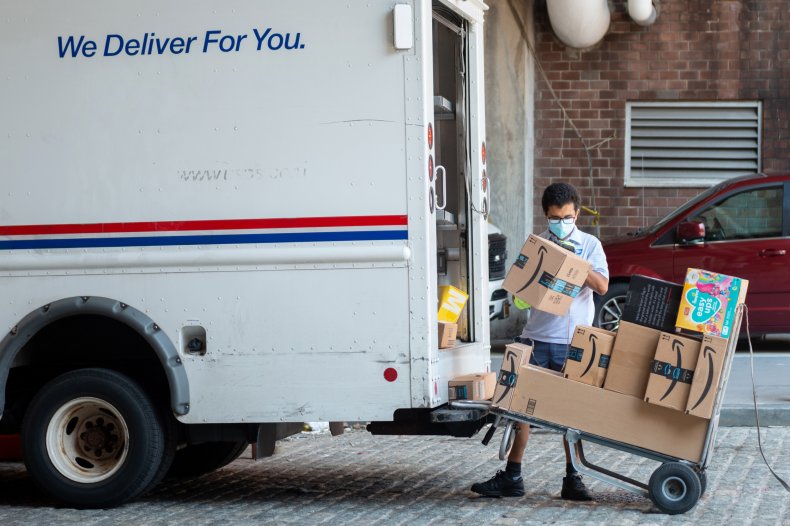 If you're planning to ship with UPS instead of the postal service, these are the last days to ship to ensure your gifts arrive by Christmas day:
December 15: Last day to ship via UPS Ground
December 21: Last day to ship via UPS 3 Day Select
December 22: Last day to ship via UPS 2nd Day Air
December 23: Last day to ship via UPS Next Day Air
UPS pricing varies depending on the package's size, weight and destination. However, the company does offer flat-rate options. Starting prices for UPS's flat-rate packages range from $8.25 to $21.75 depending on the size of the box.
Similar to the postal service, UPS also has a section of its website to help with your holiday shipping.
If you find yourself procrastinating until Christmas day, FedEx may be the way to go. The company offers the option to ship a gift on Christmas and have it delivered later that day through SameDay. The service, however, is limited to select metro areas and delivery is only available between certain ZIP codes.
Since FedEx determines its shipping cost by taking the package's size, weight and needed delivery speed into account, a more cost-effective way to ship your package would be with FedEx Ground and FedEx Express Saver, which have cutoff dates of December 15 and December 21, respectively.
After December 21, the options start slimming down to FedEx 2Day with a deadline of December 22, and then FedEx 1Day, Extra Hours, Standard Overnight, Priority Overnight and First Overnight on December 23.