When Life Imitates Art: Dwayne Johnson's XFL Purchase Feels like an Episode of 'Ballers'
Today, Dwayne "The Rock" Johnson, along with his ex-wife and business partner Dany Garcia, and RedBird Capital Partners were selected as the winning bidders for Alpha Entertainment LLC, the parent company of the XFL.
Johnson and Garcia purchased the company for roughly $15 million from WWE owner Vince McMahon. Alpha Entertainment previously filed for bankruptcy in April, days after they suspended operations due to the coronavirus pandemic.
XFL got its "Hollywood ending," Jeffrey Pollack, XFL President and COO said in the press release. Pollack isn't wrong.
This recent acquisition for The Rock feels reminiscent of an episode of the HBO series, Ballers. Moments after the news broke about Johnson's latest purchase, the Twitterverse rushed to make the comparison.
"Ballers season 6 secured," one fan wrote. "The Rock is about to turn the Ballers into a documentary. Absolutely wild," another chimed in.
"The Rock bought the XFL for $15 million — which is valued as highly as $50 million — with his ex-wife as part-owner and just hours before the league hit auction," a third user noted. "We have the next three seasons Ballers plotted now."
The HBO comedy series Ballers starred Johnson, and focused on a group of football players, their families, and their handlers as they grinned their way through the business side of football. It aired from 2015 to 2019, and garnered five Emmy Awards during its tenure.
Johnson portrayed Spencer Strasmore, a real-life retired athlete-turned-financial manager. Strasmore used to play football with the Miami Dolphins. Johnson was cut from the Canadian Football League in 1995, so there was already a connection between himself and the character, even before the XFL acquisition.
Garcia and Johnson married in 1997 and divorced 11 years later, but remained close friends to focus on business ventures. In 2012, they cofounded Seven Bucks Companies, a multi-platform enterprise pioneering original content for television, film, emerging technologies and digital networks. Seven Bucks Companies have been behind some of the most successful platforms in global entertainment. These projects are focused on creative and passionate storytelling.
Garcia also served as an executive producer on several of Johnson's projects, including the films Skyscraper, Baywatch, Jumanji: Welcome to the Jungle, along with Ballers in 2018.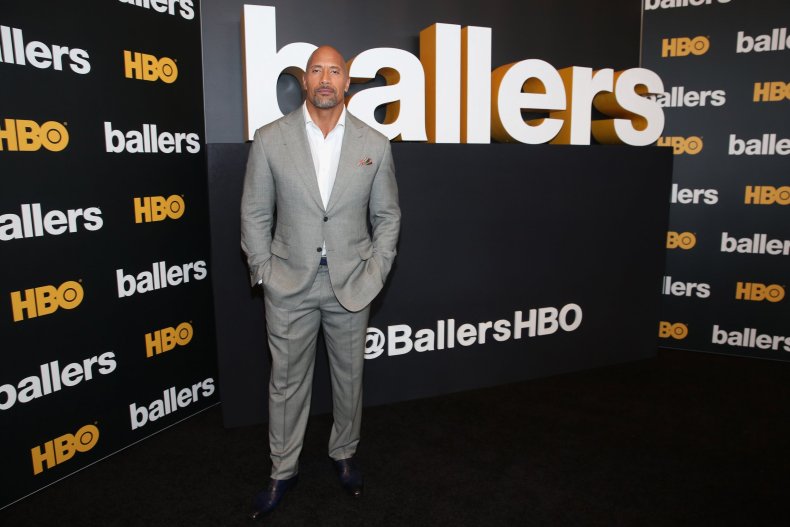 "The acquisition of the XFL with my talented partners, Dany Garcia and Gerry Cardinale, is an investment for me that's rooted deeply in two things—my passion for the game and my desire to always take care of the fans," Johnson said in a statement.
"With pride and gratitude for all that I've built with my own two hands, I plan to apply these callouses to the XFL, and look forward to creating something special for the players, fans, and everyone involved for the love of football," he continued.
"Sports and entertainment are the foundations of the businesses I have built," Garcia said in a statement, according to a press release. "Melding our expertise combined with our commitment to deliver exciting and inspiring unique content, has us all focused on developing the XFL brand into a multi-media experience that our athletes, partners and fans will proudly embrace and love."
Newsweek did not receive comment from Dwayne Johnson or Ballers creator Stephen Levinson at the time of publication.